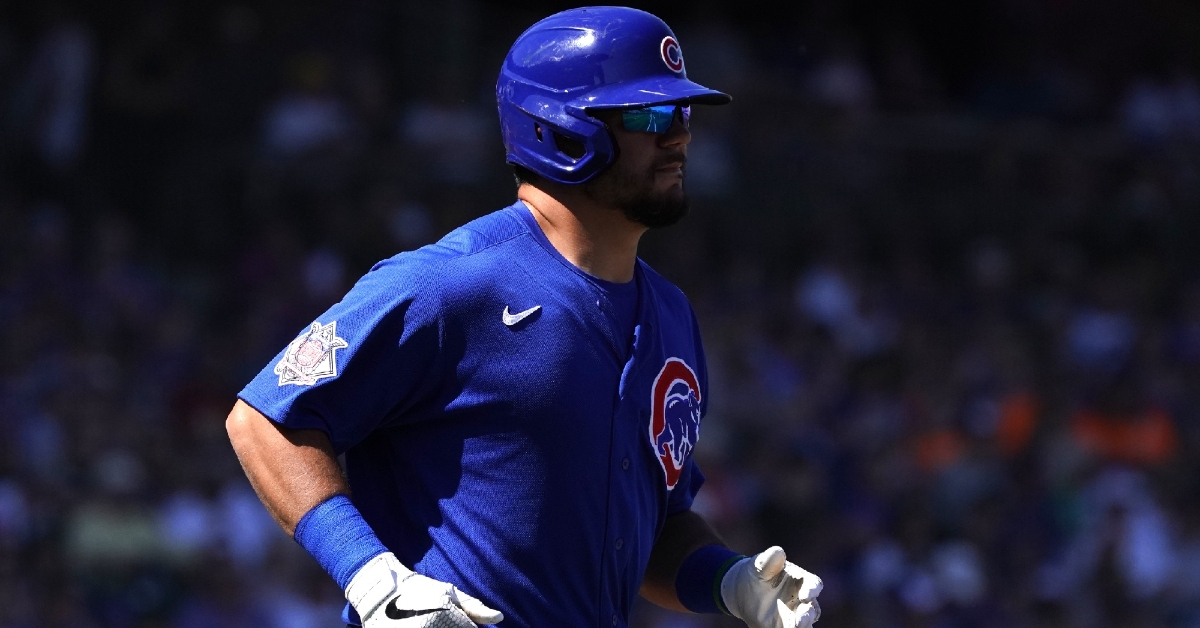 | | |
| --- | --- |
| Cubs News and Notes: Cubs drop two, Ian Miller is shining, Castellano reflects, more | |
---
CUBS NEWS AND NOTES
Next Game: The Cubs will get a much-needed day off today, then get back into action on Tuesday at 3:05 PM Central. The team will head up to Scottsdale Stadium, as they attempt to tackle the Giants, with Tyler Chatwood leading the way. The Giants have not yet announced their starter.
Opening Day: 17 days - Thursday, March 26, 2020: Cubs vs. Brewers (Miller Park).
Game Recap: The Cubs managed to lose two on Sunday, dropping their record to a less than desirable 6-12-1.
In the first game, the Diamondbacks managed to hold Chicago to just three hits, as they amassed run after run, finally winning by a final of 8-1. Following his outing, Jose Quintana talked about his day:
Quintana on early adjustments: pic.twitter.com/pOkzMXl4PB

— Mark Gonzales (@MDGonzales) March 8, 2020
Game two featured the second of a two-day series between the Cubs and Reds played at Las Vegas Ballpark. That game would see the Cubs overcome a 4-0 deficit, build to an 8-4 lead, then watch it slip away, as the Reds scored seven unanswered runs throughout three innings. Colin Rea painted the Cubs into a corner in the first inning, but Chicago would catch up, only to have the pitching fail them again. Cincinnati would win by a final of 11-9.
Noel Cuevas and PJ Higgins would both homer, but the Cubs pitching failed to protect the lead.
"Thatta baby, way to swing it" pic.twitter.com/eIPu9oqDTe

— Marquee Sports Network (@WatchMarquee) March 8, 2020
P.J. Higgins dinger pic.twitter.com/RIwRZjp3Wq

—

Aldo Soto (@AldoSoto21) March 8, 2020
Ian Miller: Also shining brightly in the Cubs/Reds game was Ian Miller, who produced a clutch RBI double and accumulated his eighth stolen base of the season. An in-game interview with David Ross yielded the thought that Miller could very well be with the team when they break camp in just a couple of weeks.
In 15 games this spring, Miller has slashed .375/.469/.459.
Ian Miller's MLB-leading 8th stolen base of Spring Training sets up an game-tying RBI for Anthony Rizzo in the 2nd inning.

Miller in the mix for the 26th roster spot. pic.twitter.com/SiQ9Nt3gIz

— Jordan Bastian (@MLBastian) March 8, 2020
Referring to Miller's speed, Ross said, "Isn't that fun to watch? It's impactful. He's definitely exciting to watch, especially a guy on a team where we don't have that really in our game too much."
Ross is still dealing with the second base and centerfield situations, as well as trying to figure out his fifth starter and whether or not to carry a third catcher. Grabbing Miller as the 26th man makes sense. No, he's not a utility man, but even if he's not your everyday centerfielder, he can provide adequate coverage in all three outfield spots, he'd serve well as a substitute, should Heyward's bat fail again, and he'd make one hell of a pinch-runner in late-game situations.
Nick Castellanos: During an interview with Sahadev Sharma of The Athletic, Castellanos reflected on the fans embracing him. "I didn't really expect anything," Castellanos said. "I just wanted to win so much. I feel like everything that was happening those two months and how I was acting, maybe me feeding off them, me feeding off the city. I can't really describe it."
Nick went on to say, "The last conversation I had with the Cubs was during my exit interview. We had exit interviews with Theo [Epstein] and Jed [Hoyer] during that last series in St. Louis. They asked me some questions, my opinion on some things. I answered as honestly as I could, and we both thanked each other for the opportunity. [I thanked] them for believing in me as a person and a player, that I was able to be traded to play baseball on that platform in the first place."
Just posting this picture of Nick Castellanos to annoy more Cubs fans. pic.twitter.com/r9Y8kfJbkL

— And This Blog Belongs To The Reds (@ATBBTTR) March 5, 2020
Cubs' Birthdays: Celebrating yesterday, were ex-Cubs George Gerberman (78) and posthumously, Ryan Freel (44), Maurice "Toby" Atwell (96), and Jim Hughey (151).
Baseball Quotes: "I'd be willing to bet you, if I was a betting man, that I have never bet on baseball." - Pete Rose
Ninety feet between home plate and first base may be the closest man has ever come to perfection. -Red Smith pic.twitter.com/7P6VvuuZpm

— Baseball Quotes (@BaseballQuotes1) March 2, 2020