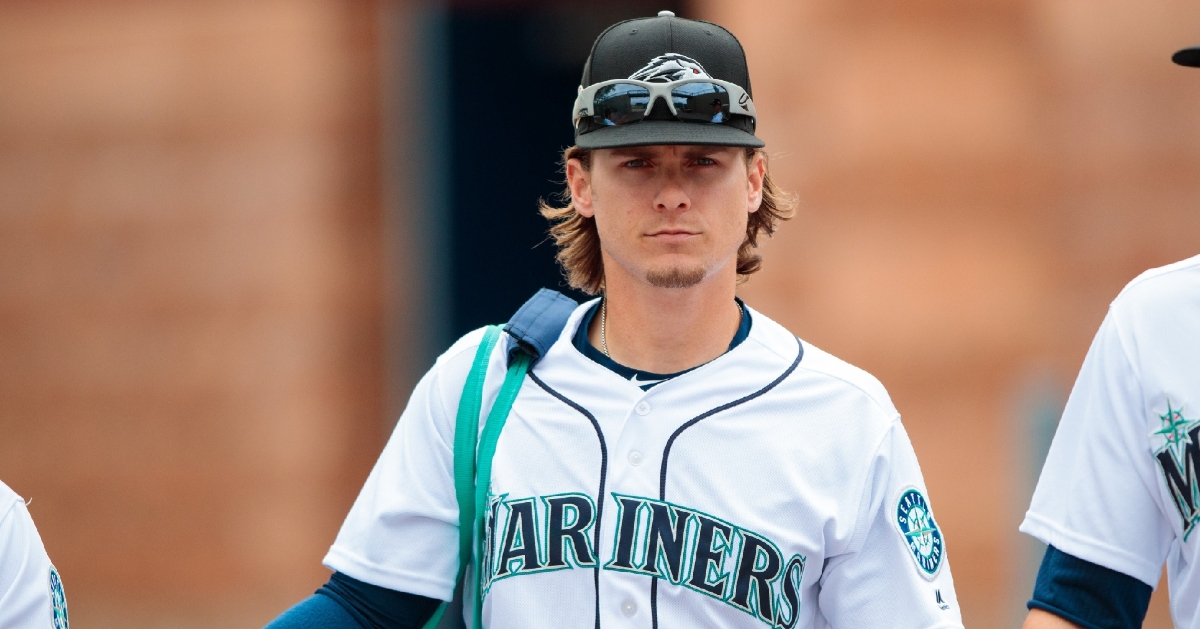 | | |
| --- | --- |
| Cubs News and Notes: Cubs sign outfielder, $7.6 million tax bill, Hot Stove, more | |
---
CUBS NEWS AND NOTES
Ian Miller: There hasn't been a ton done for the 25-man roster this winter, but Theo Epstein is certainly restocking the shelves in Iowa. Last night, the Cubs signed outfielder Ian Miller to a minor-league pact.
Miller hasn't had much playing time at the major league level (only 17 plate appearances last season) but has proven to be a decent hitter with speed on the bases at the Triple-A level.
Cubs Sign Ian Miller To Minors Deal https://t.co/sZePfFh9s9 pic.twitter.com/XhZYgxP5uQ

— MLB Trade Rumors (@mlbtraderumors) December 19, 2019
Nicholas Castellanos: Nick Castellanos may or may not be waiting on the Cubs, though the team has asked him to do so reportedly. In the meantime, Castellanos has identified two other clubs (the Rangers and Giants) as teams who "value him for more than just his offense and that treat 'clubhouse culture' as more than just T-shirts and talking points."
Pay the man: The tax bills are now in for the three teams who exceeded the luxury tax threshold in 2019 (Cubs, Red Sox, and Yankees). According to Ronald Blum of the Associated Press, the Red Sox will fork out $13.4M, the Cubs will pay $7.6M, and New York will dole out $6.7M.
Unless the Cubs strip a bunch of payroll, they'll likely go over the threshold again this season, putting them at an even higher tax rate for 2020. Not until some of the larger salaries come off the books (Jon Lester, Jason Heyward, Kris Bryant, and others), will the Cubs be able to do much of anything at the MLB level – that is, of course, unless they want to keep paying the luxury tax.
As far as actual payrolls go, Boston checked in at $228M, the Yankees put a $226M roster on the field, and the Cubs spent $220M.
Steven Souza Jr.: The Cubs are among several teams reportedly showing interest in RF Steven Souza, Jr. After undergoing left knee surgery in April of 2017, Souza is reportedly now working out at 100%. The Giants, Rays, and Rangers are also showing interest.
Steven Souza is a solid 2020 bounce back candidate, but where he fits on the Cubs is a question mark:https://t.co/4UxSxeQ0nf

— Tim Stebbins (@tim_stebbins) December 19, 2019
"O' Wrigley Field": The lyrics leave a little something to be desired, but hey, it beats singing the same old lyrics to "O' Christmas Tree…" By the way, check out Yu Darvish in cartoon form!
?? O Wrigley Field, O Wrigley Field ?? pic.twitter.com/2DaneZHg7I

— Chicago Cubs (@Cubs) December 19, 2019
Hot corner watch: When the Rockies floated Nolan Arenado's name as trade bait, nobody took them overly seriously; until now. Ken Rosenthal asked, "Might it be wise for the Rockies to trade their All-Star third baseman as a way to restock their farm system and reboot their franchise?" Rosenthal points out that Rockies' GM, Jeff Bridich, hasn't dismissed the idea, and Nolan Arenado hasn't come out publicly to oppose being traded.
Much like with Kris Bryant, any market for Arenado seems to be contingent on when and where Josh Donaldson signs. KB is currently the cheaper 3B option (via trade), but that is likely to change once his grievance is decided, and he knows when to expect free agency.
Cubs' Birthdays: Celebrating yesterday were ex-Cubs Rafael Soriano (40), Geoff Zahn (74), Rob Gardner (75), and Tony Taylor (84).
Baseball Quotes: "The minute you start getting in trouble, you can't try to do new stuff. You can't try to make a nasty pitch or 'paint the black' because that's when you fall behind. You have to stick with what works for you and go after hitters like there's nobody on base." -Mark Mulder
It takes time to get the whole package. Freshmen can't be seniors. -Jim Leyland pic.twitter.com/Uh7fm1Ac5i

— Baseball Quotes (@BaseballQuotes1) December 19, 2019
MLB and the Hot Stove
NL Central News:
Brewers: Milwaukee is on a tear. The team has now announced that they've signed 1B Justin Smoak to a one-year/$5M deal.
Free-agent first baseman Justin Smoak in agreement with #Brewers on one-year, $5M contract with a club option for 2021, source tells The Athletic. Pending physical. @JonHeyman on it.

— Ken Rosenthal (@Ken_Rosenthal) December 19, 2019
Reds: The Reds seem to be on a mission this year, and their next step may involve a deal with the Indians for Francisco Lindor. The team is showing reported interest, but whether or not Cleveland will pull the trigger remains to be seen.
From the Rest of MLB:
Rockies: The Rox have signed free-agent outfielder, Mike Gerber, to a minor league deal.
Twins: Minnesota has signed lefty reliever, Danny Coulombe to a minor league deal.
Angels: Maddon's Halos just seem to keep building this winter. Anaheim has now signed RHP Julio Teheran to a one-year (MLB) deal.
White Sox The Sox are reportedly working on finalizing a deal that will bring Gio Gonzalez to the south side. Chicago has also announced that it has signed infielder Cheslor Cuthbert to a minor league deal (invite to Spring Training).
Gio Gonzalez is a fifth starter . 321 consecutive starts without a relief appearance. Class guy and top teammate . Will add leadership if healthy . This does not preclude Wh Sox getting Ryu or Keuchel .

— Bruce Levine (@MLBBruceLevine) December 19, 2019
Royals: KC has reached an agreement on a one-year deal with third baseman, Maikel Franco. Franco will earn $3M in guaranteed money, with another $1MM available in incentives.
Red Sox: Boston has signed LHP Martin Perez to a one-year deal (club option for 2021).
Indians: After dealing Corey Kluber, the Indians may deal yet another of their starters: Mike Clevinger. According to reports, both the Dodgers and Padres are currently showing interest.
After dealing Corey Kluber, could the #Indians trade another major rotation piece? The #Dodgers and #Padres have shown interest: https://t.co/CGXWi8M1g8 pic.twitter.com/ak4Kto7cLP

— MLB

Trade Rumors (@mlbtraderumors) December 19, 2019
Upgrade Your Account
Unlock premium boards and exclusive features (e.g. ad-free) by upgrading your account today.
Upgrade Now