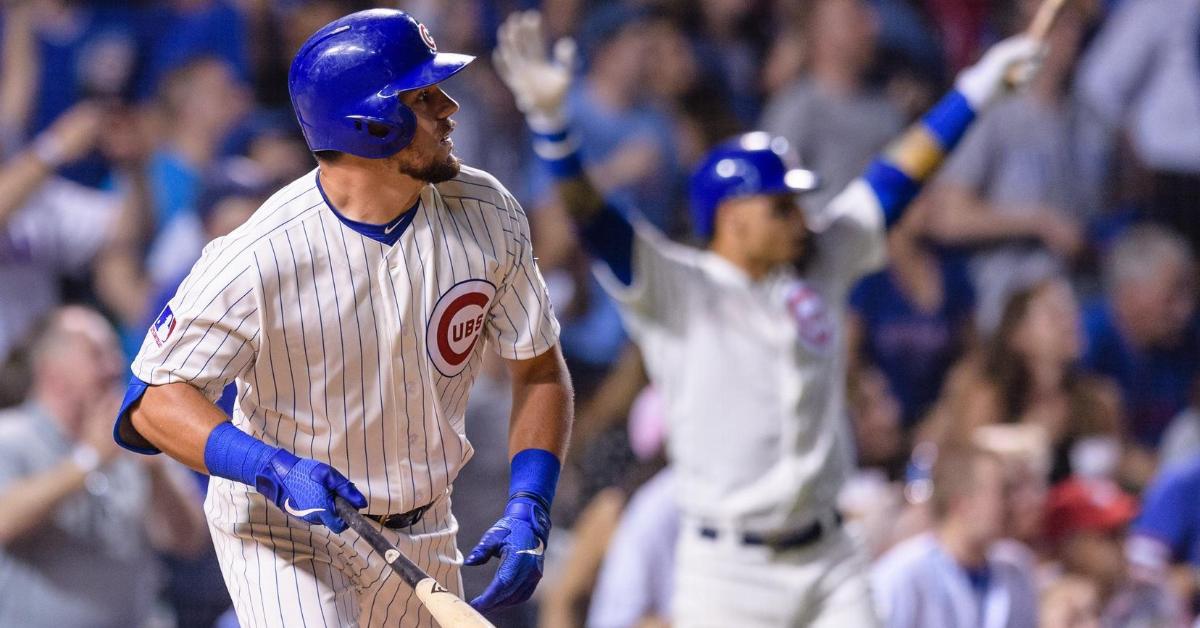 | | |
| --- | --- |
| Cubs Odds and Ends: MLB 2020 outlook, Cubs DH candidates, Players opting out, more | |
---
| | | |
| --- | --- | --- |
| Tuesday, June 30, 2020, 9:19 AM | | |
With baseball (theoretically) beginning again in just a day, I figured it was time to lump all of my thoughts into another Odds & Ends commentary. I said, "theoretically starting," which should be enough to raise a few eyebrows, but I chose those words for a reason, bringing me to my first point.
Will MLB have to shut down eventually again?
I certainly hope not, but there is mounting evidence to support the possibility. From what I've recently seen, read, and heard from insiders, it would appear as though five main factors could contribute to another shutdown.
COVID-19 outbreaks on the rise: Just look around or listen to the news – many states are experiencing what appears to be the second wave of the coronavirus. Major cities across the country are experiencing spikes, and those cities aren't confined to any particular geographical area. Ranging from north to south, east to west, the spikes in cases encompass the United States.
Texas' state officials are looking at closing down the state for a second time. This would leave the Astros and Rangers displaced. Florida is talking about following suit, leaving the Rays and Marlins without a home stadium to play in. In Canada, the Blue Jays and MLB haven't even satisfied Canadian health officials with the required paperwork, and to make matters worse, the Jays were supposed to spend the summer sharing the Trop with the Rays.
Well, so much for that idea…
Players opting out:
When the MLB and MLBPA finally agreed on a set of rules to govern the 2020 season, players were allowed the option to opt-out for the year. Thus far, Ian Desmond (Rockies) and Ryan Zimmerman (Nationals) have been the two biggest names, but a few others have opted out already, and more are expected to follow.
Players don't even have to cite fear of the virus or high-risk factors, which may make them susceptible. They can (without penalty) use reasons like family matters, injuries, and so on. I wouldn't be at all surprised to see a ton opt out just to spite Rob Manfred and his unilateral decision on a 60-game season, but let's face it, no one would ever cite that excuse.
Players to be tested multiple times a week: There have already been several confirmed coronavirus cases in MLB, affecting the Phillies' camp (five cases), the Rockies' camp (3 cases), and the Yankees' camp (3 cases). Players will be subjected to testing at least three times per week, and it's only a matter of time before the positive tests start rolling in. Bear in mind, most players didn't stay in their camps when the shutdown began, so MLB is about to see a massive influx of potential carriers, as players start showing up to camp.
Oh no! Just when #MLB officially announces 60-game season, #Rockies All-Star OF Charlie Blackmon and two teammates test positive for COVID-19 at Coors Field, per @KyleNewmanDP

— Bob Nightengale (@BNightengale) June 24, 2020
I want to see baseball this year, but if this gets any worse, I can't see how Manfred won't be forced to pull the plug again.
Cubs DH
I still can't get over the fact that all games will carry a DH this year – even though I understand and support the reasons behind the choice. A friend of mine recently wrote an article for another website, outlining his choices for who should serve as the Cubs' DH this year – assuming we have baseball at all. As soon as I saw the title to his piece, I immediately stopped reading, as I wanted to write about this, and didn't want to steal his thoughts.
An argument could be made to use Kris Bryant in that spot, although I tend to disagree. If KB is on the trading block again, it will be imperative to get David Bote more reps at third base, but doing so would also allow Kris Bryant's bat to remain in the lineup. So, what's my issue with it? Simple. Bryant is (literally) too hit or miss. When he's hot, he's hot, but when he's cold, he's really cold. In a 60-game sprint, the Cubs can ill-afford to give away the coveted DH spot to someone who isn't always firing on all cylinders.
Kyle Schwarber seems like an obvious choice, but I'd probably pass on him as well. Schwarber's fielding has improved tremendously over the past few years, enough that I'd chance leaving him in as a position player while capitalizing on his batting abilities.
What about Stephen Souza? Nope. I have high hopes for Souza, but his history of injuries concerns me. If the Cubs put their eggs in this basket and he injures himself again, David Ross will be back to square one.
So, who's my choice? Believe it or not, Ian Happ. Happ's bat was smoking hot this spring, by far blowing away KB's numbers in the leadoff spot. True, you lose a utility infielder, but with all spots covered (assuming no injuries), you can then add Albert Almora Jr.'s fielding prowess, while keeping Happ's bat in the fold. Win-win.
If I were going to choose a runner-up, with no hesitation, it'd be Victor Caratini. Caratini has never failed to impress me, always seeming to make contact at the most crucial times.
Tune in tomorrow, and we should know by then whether or not to expect at least a little more spring training before coronavirus strikes again.