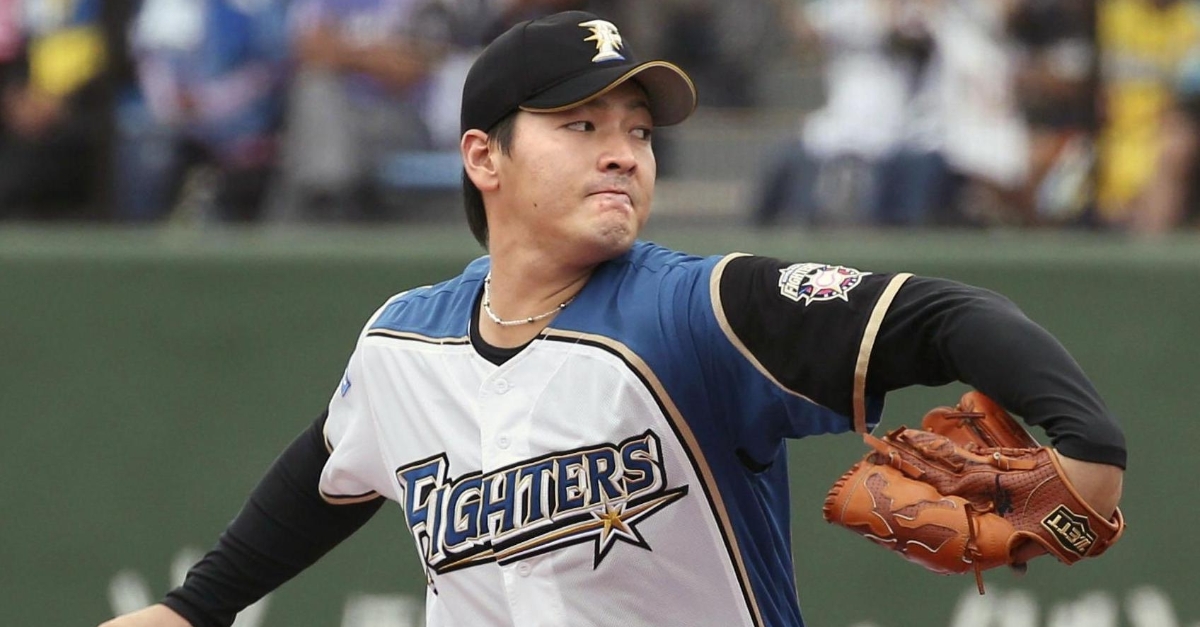 | | |
| --- | --- |
| Cubs Targets: Looking at potential International Free agents | |
---
The 2020 free agent period will be an interesting one when you look at who's available and what they might cost. During a typical offseason, guys like Marcell Ozuna, DJ Lamehu, George Springer, Charlie Morton, and others may have earned themselves a five-plus year 20-25 million deal. We have already seen Morton take a one-year 15-million-dollar contract with the Braves, but could that signal how the rest of free agency will go?
Don't get me wrong, the big names in this class like the ones mentioned above and JT Realmuto will get paid, but will they get what they would have made had they been free agents last offseason. The longer COVID goes and prevents fans from full attendance, and the more cash strapped teams are making it hard to believe we will see any Manny Machado, Gerrit Cole, or Bryce Harper deals this offseason.
We may not even see too many players sign long-term deals as they may want a shot at their first real payday once all this is over. The Cubs were set to undergo a culture change and franchise-changing offseason that would almost certainly include core players moving. Despite 60-70 million coming off the books from last season, the Cubs were not viewed as big-time players this offseason and instead would be looking at trades to shed cap space.
That may be their goal, but the Cubs still have the vision to be competitive and always look at the free-agent market. One thing to keep an eye on this offseason are the international players who are soon to get posted. Throughout Theo Epstein's tenure with the Cubs, Chicago has been one of the biggest and most aggressive teams in the International Signing Period during the summer months. They have also had great success during that period.
While the international players who are set to be posted are much older than those that sign during the International Signing period, they are also coming from the KBO or NPB. They have professional experience under their belt. We have already discussed SS Ha-Seong Kim and Japanese 2B Tetsuto Yamada as possible low-cost infield options for the Cubs, but what about soon to be posted free-agent arms.
For the most part, the Cubs had stayed away from overseas arms apart from Koji Uehara in free agency a few years ago. He was on the back nine of his career and wasn't going to be here long as it stood. However, the Cubs have never really gone out and looked-for long-term solutions from the Korean and Japanese side of things, and there are some excellent options to consider changing this season.
28-year-old RHP Kohei Arihara from the Nippon Ham Fighters is undoubtedly one of those arms. Arihara is coming off an up and down year that saw him go 8-9 with a respectable 3.46 ERA in 132 2/3 innings in the NPB this year. Take this season away, and Arihara was even better in 2019, where he was in the running to receive the 2019 Sawamura Award (Top Pitcher in the NPB).
In that season, he posted an impressive 2.46 ERA striking out 161 hitters in just over 164 innings of work. If the MLB can expect somewhere between this season and last season from Arihara, then you're looking at a solid middle of the rotation arm that could help you for the next several years.
Another starting pitcher to keep an eye on in the coming days is that of Yomiuri Giants ace Tomoyuki Sugano. At 31, Sugano is older than Arihara but has also been a much more consistent performer. Ideally, the Cubs would love to get younger, but he is worth a look for two, maybe three years.
Sugano won the award for the Best pitcher in both 2017 and 18. His achievements in the NPB are in line with the likes of Kenta Maeda and Masahiro Tanaka. Originally expected to get a salary above 50 million, Sugano may have to settle with 25-30 million as COVID will certainly impact posting fees. Even at 30 million, that is a number the Cubs could ultimately work with for three years.
Along with these two starters are two relievers as the NPB class is much deeper with arms than hitters. Yasuaki Yamasaki (Yokohama DeNA BayStars) and Hirokazu Sawamura (Chiba Lotte Marines) are the top relievers on the circuit set to be posted.
Yamasaki was the star closer of the Japan national team in 2019 but has been very inconsistent in 2020. That inconsistency got even worse as the 2020 season came to an end as an oblique injury ended his season prematurely. That came at an unideal time for his team to post him, and now there is a question as if he will get posted this season or wait one more year.
Sawamura may be 32 years old but is much different from the rest of the players mentioned. He has already accumulated enough service time and would not be subject to posting fees if he wanted to come stateside. What sets him apart is his fastball/splitter combo, which allows him to have elite ground ball rates. That along could draw interest in MLB teams.
Former Cubs farmhand Spencer Patton and Venezuelan-born and Hanshin Tigers closer Robert Suarez are also eligible international free agents. If there was one player the Cubs should consider, it would be superstar outfielder Seiya Suzuki from Toyo Carp. All indications are pointing to him waiting one more season to be posted but look for his name in the future.