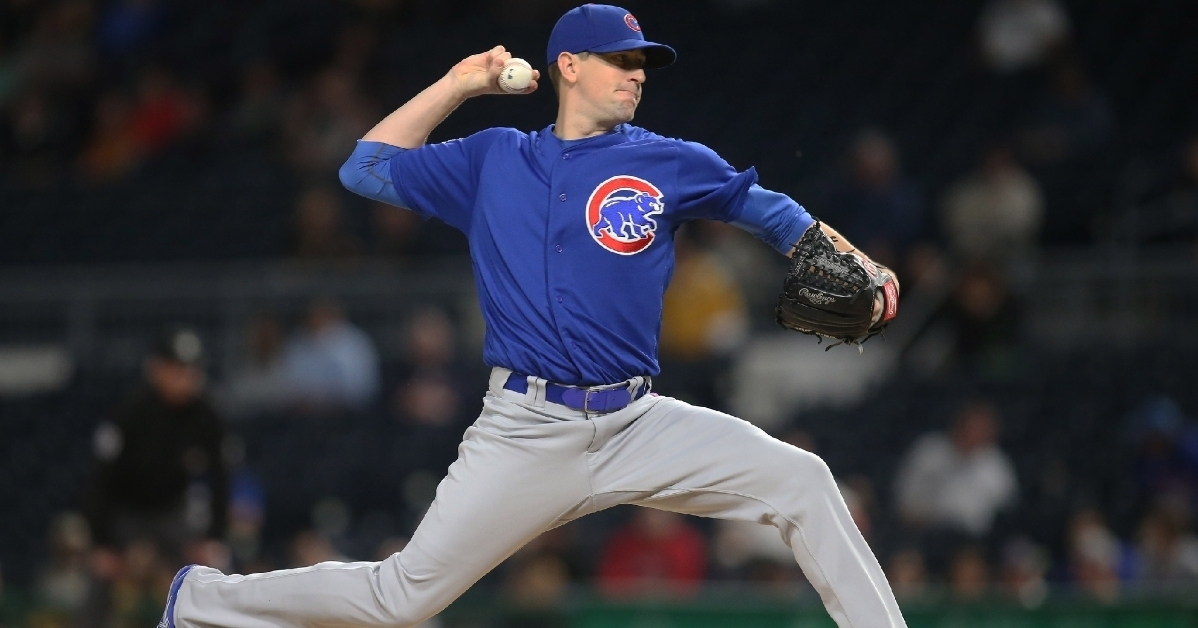 | | |
| --- | --- |
| Cubs come from behind to top Tribe | |
---
| | | |
| --- | --- | --- |
| Saturday, March 7, 2020, 6:15 PM | | |
Spring training or not, the Cubs (5-9-1) entered play with Cleveland (5-10) today, desperate for a win. The team hasn't won a game since Monday, allowing leads to slip away – an all too familiar theme from 2019.
This would be a split-squad day for Chicago, as the other half of the team is in Las Vegas for a two-game set with the Reds.
David Ross gave the start to Kyle Hendricks, with the lineup consisting of Daniel Descalso (2B), Albert Almora Jr. (CF), Javier Baez (SS), Steven Souza Jr. (DH), Victor Caratini (C), Hernan Perez (LF), Alfonso Rivas (1B), Robel Garcia (RF) and Zack Short (3B).
Hendricks would give up a leadoff home run to Francisco Lindor to give the Tribe an early 1-0 lead, while the Cubs struggled to find a baserunner through the first two frames. Still hitless, the Cubs would draw a couple of walks in the third but couldn't convert.
Kyle Hendricks would finish the fourth inning before being replaced – the longest outing by a Cubs' pitcher this spring. His final line reflected 3.0 IP, 2-H, 1-R, 1-ER, 1-BB, 4-K 1-HR, while his spring ERA fell to 1.00.
Caratini would finally break the Cubs' hitless streak with a single in the fourth, but again, the Cubs failed to score.
Duane Underwood Jr. took over for Hendricks in the fifth, pitching a seamless inning, but the Cubs failed to produce a run, but Baez did hit a two-out, infield single to short. Still 1-0 Cleveland. Pedro Martinez pinch runs.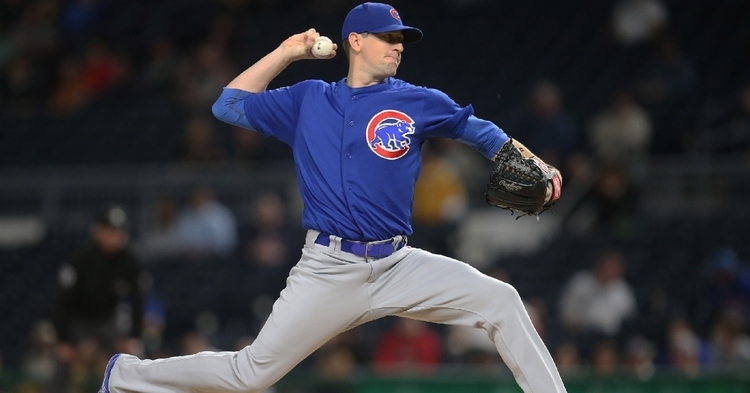 Righty Jharel Cotton pitched the sixth for Chicago. Other subs include Connor Myers (CF), Luis Verdugo (SS). Cotton would give up a two-run homer to Jose Ramirez, making the score 3-0 Cleveland.
Miguel Amaya would replace Caratini in the top of the seventh. Perez walked (Zach Davis pinch-runs). Rivas then doubled, scoring Davis to get the Cubs on the board. Zack Short hit a two-run blast to the left, tying the game at 3-3.
Jharel Cotton would return for the seventh inning. Jared Young replaces Rivas at first. Charcer Burks replaces Garcia in the right. Cotton worked himself into a one-out jam, but he'd get a flyout and strikeout to prevent the Indians from scoring.
More subs for Chicago to start the eighth: Christopher Morel (3B). The Cubs would start the inning with back-to-back walks (Myers, Martinez), then Souza was replaced at DH by Donnie Dewees. Dewees and Amaya fanned, but Zach Davis singled to the left, scoring Myers. Next, Jared Young singled on a line drive to center, scoring another pair of runs to put the Cubs up 6-3.
Lefty CD Pelham worked the eighth inning for Chicago. Pelham would give up a leadoff double that would cost the Cubs. Pelham gave up a second double, allowing the Indians to score a run. After a mound visit, Pelham would give up another hit, but bounce back and get two quick strikeouts to end the inning. Cubs lead 6-5.
Christopher Morel would single to start the Cubs half of the ninth, then promptly stole second. Verdugo drew a walk. With one away, Martinez hit an infield single, moving Verdugo to third. Amaya fanned to end the inning, but not before the Cubs added a pair. Cubs-8, Cleveland-5.
Righty Ben Taylor would take the mound for the ninth. He'd get a pair of groundouts and a strikeout to end it.
Final Score Cubs-8, Indians-5.
Cubs Offense 8 for 34 (.235); 4 for 13 (.308) with RISP.
Next Game: Tomorrow, another spit-squad. Game 1, 3:05 PM: Diamondbacks at Cubs from Sloan Park. Game 2: 3:05 PM: Reds at Cubs from Las Vegas Ballpark.

Tags: Chicago Sports Baseball
,
David Ross
,
Kyle Hendricks
,
Daniel Descalso
,
Albert Almora
,
Victor Caratini
,
Hernan Perez
,
Alfonso Rivas
,
Robel Garcia
,
Duane Underwood
,
Pedro Martinez
,
Jharel Cotton
,
Connor Myers
,
Miguel Amaya
,
Zach Davis
,
Jared Young
,
Charcer Burks
,
Christopher Morel