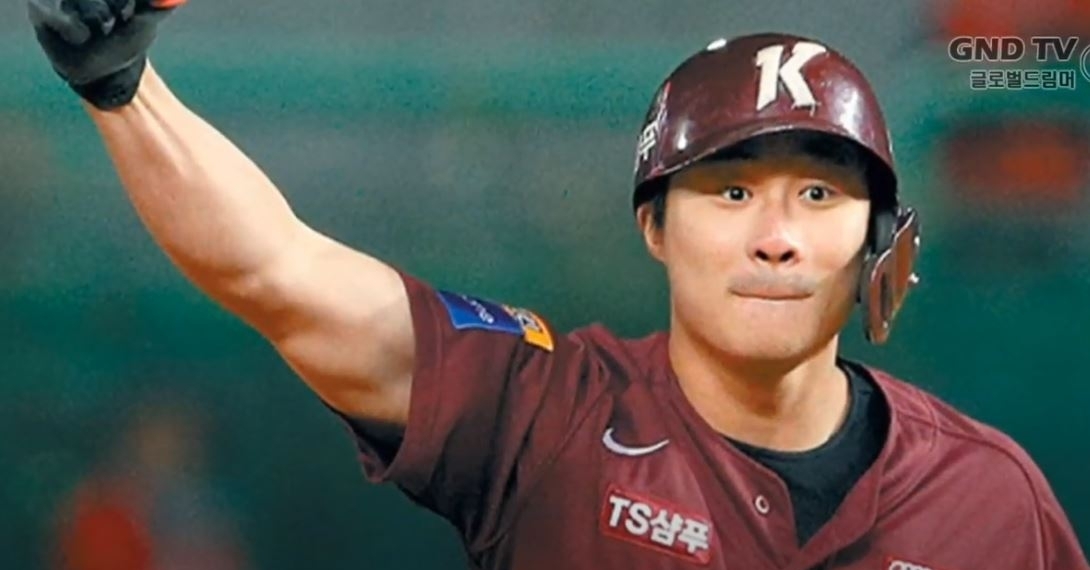 | | |
| --- | --- |
| Cubs could pursue top KBO free agent | |
---
The Cubs haven't had the best of luck when signing Asian born players, more specifically the Japan and Korea area. They have Yu Darvish on the roster currently, but outside of Hee Sop Choi and Kosuke Fukudome, the Cubs and foreign posted free agents don't mix. That could change this offseason as the Cubs are looking to land one of the top Korean born free agents.
When the MLB had to pause the season because of COVID 19, the KBO came to the rescue and gave fans some baseball to watch. Although the playstyle is entirely different, baseball is baseball, and the KBO was entertaining to watch. One of the best players of the KBO over the past five seasons is about to post himself with hopes of landing a free agent deal with an MLB team. That player is Kiwoom Heroes shortstop Ha-Seong Kim.
If the Kiwoom Heroes sound familiar, that is the same team in which former Cubs Addison Russell signed with, so there is a microscopic Cubs connection. Kim has one of the best bats in the KBO, and it isn't even close. When you look at his production across the past five seasons, it translates to above-average success at the MLB level, which will be a massive plus for any team interested in his services.
The 24-year-old shortstop is starting to come into his own, and if last season was any indication of what he can do, teams would be lining up for his services. This past year, Kim hit .307 with 19 homers and 104 RBIs for the Heroes. He also displayed impressive speed and baserunning ability as he came away with 33 steals in 37 attempts. Those are all numbers the Cubs not only would love to have but desperately need in their lineup.
Kim is a great all-around ballplayer who projects to stick at shortstop long term. He is a good athlete with strong instincts at the shortstop position and has the arm strength to stay on that side of the diamond. He projects to be an above-average hitter with 10-15 homer potential at the major league level and, at just 24 years old, has a long career ahead of him.
Looking at his early projection levels at the MLB, most people project him to be a .274 hitter with 20 homers 75 RBI potential. They also expect him to be a base stealer somewhere in the 20 stolen base mark per season. Another part of his game I love is his ability to make contact as he will be someone who will take walks while also making contact, which aides in low strikeout numbers.
Kim seems like an ideal player for the Cubs, but there is one problem I see. If experts expect him to stick at shortstop, what happens to Javier Baez? Does that mean the Cubs will let him walk instead of signing him to a long-term deal? That is entirely possible, but that isn't likely. Given the versatility, Baez has it wouldn't shock me to see him move back to second if Kim comes aboard or possible shift to third if Kris Bryant dealt. That ultimately gives you an infield of Baez, Kim, Hoerner, and most likely, Rizzo. There are far worse options out there.
If Kim can produce at the level he did last year for the KBO, every team in the league will be lining up to sign him. However, the MLB game is far different than the KBO, so that type of production will not be expected at this level. Still, when you look at his projected stats across the next five seasons, there is a chance someone would make him a 100 million dollar offer across five seasons.
Do the Cubs have the money to make that type of deal? Yes, but will they be willing to do that knowing that other players are looking for similar deals on their current roster looking for similar deals. Kim is likely to face an adjustment period, as most KBO players do. However, the Cubs lineup needs a more contact-oriented approach, and Kim is exactly the player the Cubs need, but exactly the player that can fill the leadoff role.
If the Cubs do indeed sign Kim, there are some options to consider regarding Baez. Do you keep Baez at short and play Kim at second for one year and then let Baez walk? Do you move Baez to second for one season and give Kim the Shortstop role and still let Baez walk after one more year? Or do you bring both in and extend Baez to shore up the middle of your infield long term?
The Cubs certainly will have to answer a lot of those questions, and the decision to bring in Kim or not will ultimately affect players like Hoerner and Ed Howard. The more roadblocks you put in front of those two, the less playing time Hoerner gets, and the longer it will take for Howard to reach the bigs. Granted, Howard will be less affected by a long-term commitment to both Kim and Baez. Hoerner would be the one to suffer the most.
At this point, Kim to Cubs is just talks and speculation that the Cubs will be in on him. That doesn't mean they will be or that they will even afford him should they want to fill other holes. Either way, this is a player worth discussing as he is precisely the type of player the Cubs need on their team.
Upgrade Your Account
Unlock premium boards and exclusive features (e.g. ad-free) by upgrading your account today.
Upgrade Now