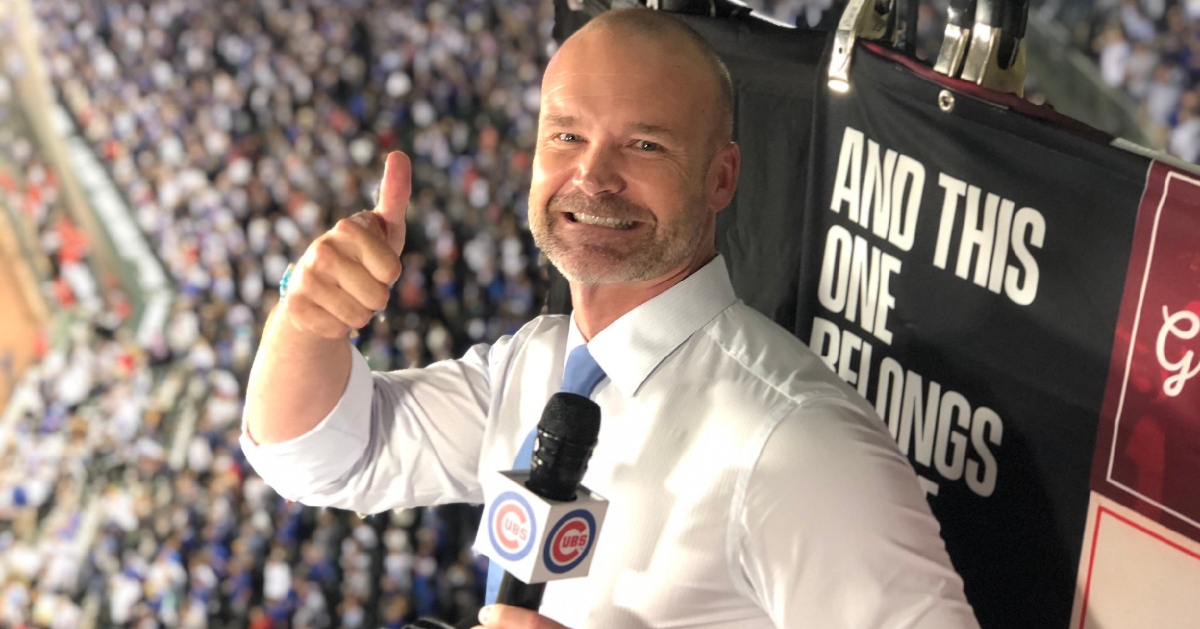 | | |
| --- | --- |
| CubsHQ Mailbag: Cub coaches, David Ross and fans, Sandberg as manager, Yu Darvish's role | |
---
Anthony Odarczenko asks: "Do you consider Mark Loretta, Anthony Iapoce and Tommy Hottovy among others to be front office orchestrated hires or Maddon's guys? Do you expect those individuals to remain in their roles or be replaced with the David Ross hiring?"
Theo brought Hottovy and Iapoce in, after Chili Davis and Jim Hickey (Maddon's guys) were cut loose. He had no choice but to replace Brandon Hyde after Brandon got the arduous task of managing the Orioles this year. David Ross will have some input, but both Hottovy and Iapoce have strong ties to Epstein, so I would think they'll be staying. If either of the two leaves, I think it'll be Iapoce, as his methods didn't work any better than Chili's did; long ball or nothing, most games.
Mark Loretta is a different story. It wasn't announced until Wednesday, but Loretta has now interviewed for the Padres' manager spot. While there's no word on his chances of landing that job, he may find it uncomfortable to stay with Chicago after losing his managerial bid. While Loretta has no managerial experience, he had more coaching experience than Ross, as he guided the Cubs on days when Maddon was ejected. I can't speak personally for Loretta, but it seems that being passed over for David Ross may be a bit of a slap to the face.
I thought for sure that Maddon was going to be done at the All-Star break this year, and that would have been the perfect time to inject Loretta as the interim manager, to see what he was made of. Had the Cubs performed well under Loretta, this may have been an entirely different ballgame, but I think Theo probably viewed this season as "lost" by the All-Star break, which is why he let Maddon finish before RVing his way to Anaheim.
Ernest Feliciano asks: "David Ross is the new Cubs' manager, and everybody loves him like they loved Maddon at one time, Let's says the Cubs don't make the playoffs next season; how long will it take the Cubs nation to turn on him like they did Maddon?"
This is a damn good question, but before I get to the answer, let me clarify one thing: Contrary to what some may think, I never turned on Maddon. I believe that baseball is as much a business as it is a game and that the objective for both is winning. Joe Maddon was 100% right for the Cubs in 2015 and 2016 – maybe even in 2017, but that was it. I'm a realist, and the reality is that it was time for a change. The Cubs declined steadily for three years after winning it all, and it had become blatantly apparent that Maddon's magic chemistry had run its course.
It's a blast to watch a team that you somehow feel personally connected to, but .500 records won't win championships. Javier Baez is undoubtedly one of my favorites, but trust me – if he posts a season with 30 errors and a .185 average, I'll be advocating for change there as well. Nobody can be untouchable at this point, and the window is closing, and winning is the paramount objective.
Back to Ross and the fans… Cubs fans can be very fickle, and I wouldn't even come close to saying that everybody loves Ross. I already see people who are allegedly "done" with the Cubs now that David Ross is in, and I've been hearing these rants since before the season ended. Many wanted Girardi, but that isn't the case, and now some are supposedly going to be protesting the entire team. Dumb, considering Ross hasn't even had his official press conference yet.
Ross is going to have to work to get a fair shake, and I don't think a lot of fans will do anything but complain unless he brings home another World Series trophy in his inaugural year. Reasonable expectation? Absolutely not, but unless he manages to do so, you'll hear the dissenting voices of Wrigleyville crying, "Well, if they'd have hired Girardi like they should have done, they'd have made it." Nonsense. You can only gauge what Ross does, not what you think Girardi may have done, not what you believe Espada could have been for the Cubs, and so on. These people can speculate all they want, but if there were any 100% guarantees that Joe Girardi would have delivered another ring, Theo would have hired him in an instant.
Something else to consider is that Theo Epstein was tired of complacency in the clubhouse and on the field. The Cubs may stay lean this year to get back under the salary cap (to avoid even higher taxes), so the expectations placed on Ross this season may very well be focused more on regaining control of the clubhouse, rather than winning. If Ross works smart, he may be able to accomplish both, but in some ways, Theo may think regrouping for that final push may outweigh winning a pennant (or even the division) this year.
I was fine with this announcement, and I'll be covering each game no matter the manager. In the end, I thought Espada might have been the better choice, but that's not to say that I don't eagerly await seeing what David Ross may do for the team. I said it yesterday, and I'll repeat It: David Ross and the Cubs will outdo Maddon's 84 wins this season. The team will be rejuvenated, and even if they don't win the division, they'll hit the 90-win mark (.556).
Either get behind the guy or jump off the train, as this is the direction Theo, the Cubs, and most of MLB are going – younger, cheaper, and less experienced managers.
Eric Gatzke asks: "Why wasn't Ryno even in the discussion?"
Ryne Sandberg seems to have faded from the MLB scene (as far as being directly involved) after his managerial stint with the Phillies. For as great as Sandberg was as a player, that somehow never transferred to managing in Philly, as Ryno posted a record of only 119-159 (.414) in one full season and two partial seasons.
During his first year as the Phillies' skipper (2013), Sandberg took over for Charlie Manuel for the final 42 games, posting a 20-22 (.476) record. Sandberg's only full season in the City of Brotherly Love saw his team grind out another down season, finishing last with a 73-89 (.451) record. In 2015 (his final, partial season), Sandberg left Pete Mackanin (Ryno's successor) with a real mess, as the team was only 26-48 (.406) when the team terminated Sandberg.
I think that was enough to prove to one of the greatest guys to ever wear a Cubs' uniform that managing wasn't for everybody. Sandberg will be forever loved in Chicago, but there was no way Theo was going down that path.
Anonymous asks: "Do you believe that even though his W/L percentage didn't reflect his season, Yu Darvish earned the ace spot in the rotation?"
If Yu Darvish can come out firing this spring-like, he did the second half of last season, then absolutely. It's hard to envision Jon Lester not being Ross' No. 1 starter, but the truth is, Jon had a bad season last year, and Darvish outshined him. Yu's K rate was amazing, and once he quit focusing solely on strikeouts, he improved while raising his strikeout rate in the process.
If Darvish does what he's capable of doing, this could be Ross' first real test at "managing friends." Lester is a very prideful man, and he admits that he and Ross have butted heads, so imagine Rossy telling Jon that he'll be pitching behind Darvish in the rotation. Jon Lester lagging won't help matters any, and I think this season has to be a season of redemption for him.
Cole Hamels is likely gone; Kyle Hendricks isn't an assertive, power-pitcher, and the number-five spot is open (I'm assuming Chatwood gets it). Furthermore, I don't see Quintana capturing the premier starter's spot with his sporadic season in 2019, leaving Yu to lead the team. I think the Cubs may finagle some finances and take a legitimate shot at signing Gerrit Cole, but I also think the reality is that they'll fall short.
Come out firing, Yu, this is your chance to own the rotation.

Tags: Chicago Sports Baseball
,
David Ross
,
,
Yu Darvish
,
,
Cole Hamels
,
Kyle Hendricks
,
Joe Maddon
,
Brandon Hyde
,
Theo Epstein
,
Chili Davis
,
Jim Hickey
,
Tommy Hottovy
,
Anthony Iapoce
,
Mark Loretta