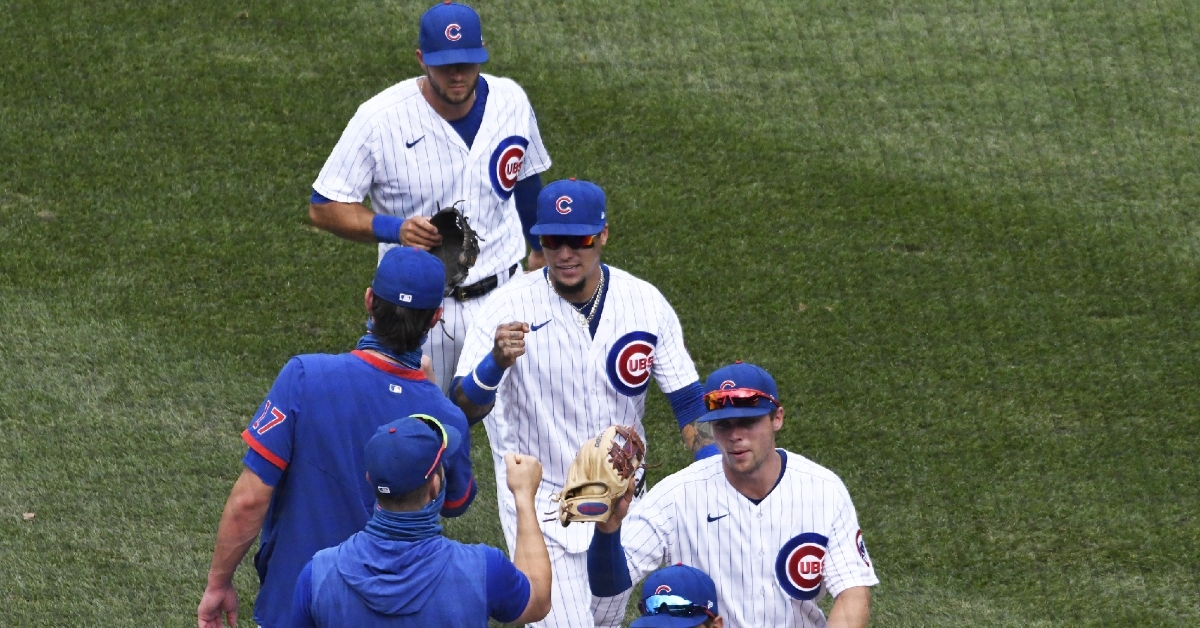 | | |
| --- | --- |
| Four Takeaways From Cubs-White Sox series | |
---
| | | |
| --- | --- | --- |
| Monday, August 24, 2020, 9:11 AM | | |
I was hoping for a great homestand this past week in which I had the Cubs winning seven or eight of the 12 games. Instead, we saw a team hampered by a struggling offense and inconsistent pitching to finish 5-7. No series was more frustrating than what we saw against the White Sox this weekend, as that team has the potential to be scary.
On paper, you would look at the rosters and say that both teams are even with most experts giving the Cubs the advantage in overall talent. After witnesses the White Sox beat the Cubs senseless in game one and continue to mash the ball in game two, it is clear their offense is better at this point, and they will be a tough out for any team. If they get some pitching, they will outslug you to win some games.
Here are my takeaways from the Series.
The new 'Murderers Row':
I will admit, this White Sox lineup is impressive. After the offseason, the team had in terms of assembling a talented roster, I knew they would be an improved team, but didn't know how much they would be. That offense has now become one of the best in the game, and they can flat out mash the ball.
Not only do the top six hitters in that lineup can take you deep at any point, but the entire lineup has 20 homer potential as that was on full display this weekend. For the Series, the White Sox scored 18 runs with all those runs coming via the long ball. In total, the White Sox slugged 12 homers in the three games to the Cubs one, but that one was the big one by Schwarber yesterday. The Sox have a bright future, and if the offense continues to hit like that, they won't need pitching.
Luis Robert: 397 feet
Jose Abreu: 409 feet
Danny Mendick: 382 feet
Yasmani Grandal: 441 feet
Eloy Jimenez: 466 feet
Jose Abreu (again): 452 feet

Grand Total: 2,547 feet

pic.twitter.com/bxT9WNJOhO

— Sox On 35th (@SoxOn35th) August 22, 2020
Avoid Jose Abreu:
If you want to talk about a hitter being locked in, look no further than Jose Abreu, who made the Cubs look like batting practice. Abreu is the definition of locked in, as he hit five homers in the Series, including a three-homer game on Saturday. Not to mention he picked up four homers in as many at-bats at one point, and he can't miss the ball.
In a lineup loaded with Tim Anderson, Yoan Moncado, Yasmani Grandal, Eloy Jimenez, Luis Robert, and Edwin Encarnacion, Abreu often gets lost in the shuffle as he is one of the older vets on this team. He has quietly reached the TOP 5 all-time in homers by a White Sox and continues to anchor the middle of this lineup. Thankfully for the Cubs, they only see him three more times this season as I would hate to see what he would do to them 19 games a year.
Jose Abreu can't stop hitting dingers ???????????? pic.twitter.com/iWbAIRa5cm

— Eric Hosmer Made Me Wear A Diaper (@DannyVietti) August 23, 2020
When will the Cubs offense wake up?
While the White Sox offense had no trouble pounding the baseball, the Cubs offense continues their three-week slump and still look lost at the plate. This has been a common theme with this team over the past few years as when one person starts to struggle, the whole team struggles.
With every passing game and watching the flailing offense give games away, I wonder when it will end? This team is far too talented to struggle this long, so something has to give eventually. I am not saying they are as talented as most of us thought back in 2016, but they shouldn't be struggling as a team this long. Whether bad luck, mental, or just not getting it done, this offense needs to get on track soon. Maybe a three-game set with the Tigers is just what the doctor ordered.
Fight fire with fire. pic.twitter.com/Q3AhkCAV3R

— Marquee Sports Network (@WatchMarquee) August 23, 2020
Yu Darvish for Cy Young?
It's official, Yu Darvish is the teams best pitcher despite not being the ace out of spring. After dropping his first start of the season, Darvish has now won his last five decisions posting an ERA around 1.00 in the process. Not to mention his command continues to be impeccable as he now has three-double digit strikeout games this season and has an ERA sitting at 1.71 with his 5-1 mark.
Not only has Darvish taken it upon himself to become the Cubs ace, but from a stuff standpoint, this is the best he has looked in quite some time. I expect him to allow some runs in some upcoming starts, but that shouldn't prevent him from winning games as his stuff has been crazy this season. Darvish is arguably the best pitcher in baseball right now for a reason, and it wouldn't shock me at all to see him either earn Cy Young votes or win the Cy Young award this season.
The ball is lava. pic.twitter.com/XJizn0JaQh

— Chicago Cubs (@Cubs) August 24, 2020