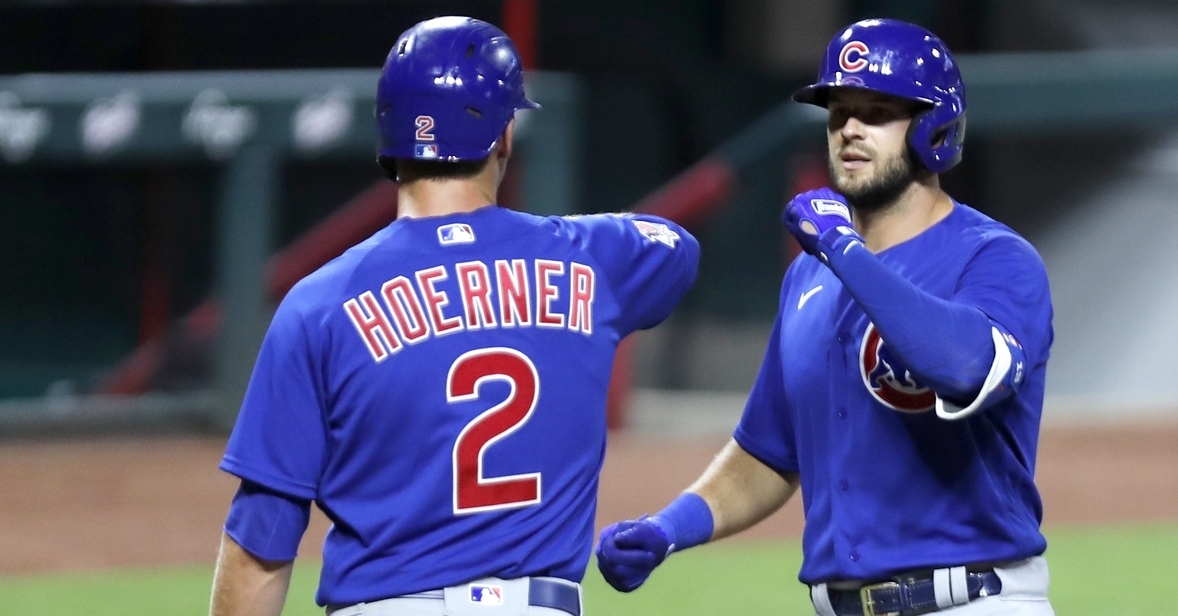 | | |
| --- | --- |
| Four takeaways from series win over Reds | |
---
| | | |
| --- | --- | --- |
| Friday, July 31, 2020, 1:03 PM | | |
Despite three more bullpen implosions against the Reds, the Cubs managed to escape with a 2-1 series win to improve to 4-2 on the season good for first place in the NL Central. The starting pitching continues to impress for the most part while the offense is doing their part. However, the bullpen is a different story, and at this point, I don't feel safe with any lead in any situation. Sure, there have been some bright spots along the way, but when you look at how bad some of the pitchers have been even minor struggles look like bright spots.
Here are a few takeaways that I took from the series.
Lester in line for a bounce-back year
I know it was only one start, and he lasted just five innings, but if Monday's start was any indication of what Lester will do this season, he is in line for a bounce-back year. Lester not only shut the Reds out through five innings, but he no-hit them in the process which comes as a huge shock.
He didn't strike out many and pitched to contact, but at this stage of his career, he needs to do that to be successful and guess what it worked. As he builds up his arm strength to go deeper, he will continue to pitch to contact and work the corners this season. Lester is not only in line to have a bounce-back year, but he could become the best No. 4 starter in all of baseball this season.
David Bote deserves more playing time
With Kris Bryant continuing to struggle at the leadoff spot, I would like to see Bote get more playing time this season until he rights the ship. If we have noticed anything about David Ross thus far, he has favorites, but he won't hesitate to pull those favorites out if they are not producing. With most of the Cubs lineup starting to hit the ball, Bryant remains a mystery as to why he continues to struggle so much. If that continues, can the Cubs afford to keep him out there, let alone leave him in the leadoff position?
That is where Bote comes in. Bote can play multiple positions, but he has gotten off to a great start hitting the ball, so the Cubs should consider his bat more frequently in the lineup. Whether at third, second, or DH, Bote deserves more playing time even if it is only for a few innings. What looked like a problem in spring, the Cubs' early-season depth is paying off.
Kimbrel is no longer a closer right now
I will admit that I was happy with the Kimbrel signing last season, but after what I saw from him in 2019, I was nervous. However, given how his free agency went and how late he signed, I gave him a mulligan and was hoping to see something different from a regular routine in 2020.
What we have gotten instead is a pitcher who has not only lost velocity on his heater but inexplicitly has forgotten how to throw strikes, which is a double issue for any closer. I am praying to the pitching gods that Kimbrel figures out the magic soon, but he is no longer someone you can trust in the closer role right now. The bullpen is a mess right now, and if we can't lock down a game in the ninth, it makes it that much more of an issue.
Did Mills do enough to stay in rotation?
I know that Alec Mills is only starting because Quintana is injured, but did he do enough this week to lock the No. 5 spot down? Mills is not going to light up a radar gun and pitches about as close to Hendricks as you can get minus velocity. What he does is change speeds very well, which is what makes him successful.
Regarding Quintana, there is a question to when he will be ready and what his role will be once he is healthy. I know we will see him some point this season, but if he isn't available until mid to late August, would it make sense to put him in the rotation if Mills and everyone else is pitching well. If I were the Cubs, I wouldn't change a thing in the rotation if things are going well.
Instead, given the number of problems the bullpen has had thus far, I would mold Quintana for the pen this season and use him like Mike Montgomery was used in the past. A long reliever who can give you innings when a starter struggles, who can match up vs. lefties or a tough part of the order in extras or just someone who can make a spot start if needed. That gives the Cubs enough versatility to play matchups, and it would get the most out of both Mills and Q this season.