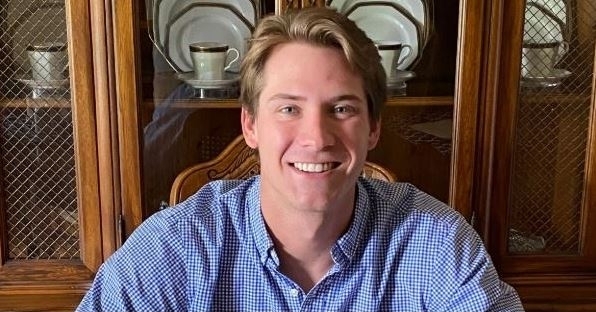 | | |
| --- | --- |
| Getting to know: RHP Sheldon Reed | |
---
One of the last final undrafted signees the Cubs have made, at least to this point was another pitcher thrown into the mix. Former Clemson righty Sheldon Reed is the latest arm to join the Cubs via the undrafted free agent wire as the Cubs are hoping his latest injury history is well behind him.
Another good-sized arm at 6-3 205 pounds, Reed has the size to be a serviceable arm for a long time if he can stay healthy. That alone will be a huge challenge as Reed has gone through his fair share of injuries during his college tenure. Reed is another interesting piece as he originally came to college as an outfielder, but his good fastball convinced his coaches that he would be good as a pitcher and that is exactly what happened.
Prior to arriving at Clemson, Reed spent his first season of collegiate ball for Spartanburg Methodist College where he was coached by Tim Wallace. Although I couldn't find any stats on him from that season, Reed must have shown some good success to join a program like Clemson as they are one of the premier college programs in the country year in and year out.
2018 is where things began to go south for Reed as he redshirted that season as part of the developmental squad for the Tigers. The next season was supposed to be the first time Reed was going to be able to showcase his stuff, but after six relief appearances totaling just over five innings of work, a 5.06 ERA was not what he had in mind as it was not a strong showing that season.
Following a rough first season at Clemson, Reed turned his attention to summer ball where he played for Lexington County of the Coastal Plains League. Whatever changes he made to his game following his season at Clemson clearly worked as Reed was nearly unhittable in his 10 relief outings compiling 11 2/3 innings of work. Not only did he post an impressive 1.54 ERA with 17 strikeouts over those 10 outings, but he also held opponents to just a .077 batting average which was way down from his .286 average against him during the college season. It looked as if a breakthrough was on the verge for Reed.
Knowing what worked during the Summer of 2019, Reed was hoping to use what he learned during that season and put it to good use out of the pen in 2020. Just when you thought things were looking up for Reed, COVID 19 wiped away the season before it could really get underway, but there were far worse things for Reed to battle through than that. Reed saw a total of 2/3 innings of work this spring for Clemson allowing no hits and striking out two batters to go with two walks.
It was in that same outing against Stoney Brook where Reed suffered some sort of arm injury and missed the rest of the season before the cancellation went into effect. There is no telling whether or not Reed would have returned at some point this season, but given the COVID situation and the injury he suffered Reed was granted a medical redshirt and would have been allowed to return to school next season had he not signed with Chicago.
I know what your thinking. Why would the Cubs sign another injury-riddled pitcher who hasn't shown much at the college level?
I was wondering the same thing when I started to dig more into his stats, but the only thing I can come up with was the Cubs are banking on his 2019 summer performance as the pitcher he truly can be. Yes, his numbers were not great in college, but in his only outing, this season showed the ability to work around some trouble which was an issue for him in the past.
We all know the Cubs like to get unproven arms into their pitching lab if they see something they like and run with it. In Reed's case, I expect it to be the same scenario as the arsenal is there to be a solid reliever. As mentioned earlier, Reed entered college as an outfielder but when you throw 92-95 coaches take note of that and that is what led him to the pitcher's mound.
While he is still very raw in terms of pitching development, it is hard to ignore a 94-95 MPH heater especially when it comes as naturally as it does for Reed. His secondary pitches are what will lead him to success or failure as both need a ton of work at this point. The better of the two happens to be his slider that sits at 84 MPH, but his 78 MPH curve is not far behind.
He is a piece to watch in the low-level minors to see exactly how far his arm can take him.
????????@sheldon_reed16 @Cubs pic.twitter.com/WrS5zGmMhg

— Clemson Baseball (@ClemsonBaseball) June 25, 2020
Congrats, @sheldon_reed16?? ????

The senior RHP signed a free-agent contract with the @Cubs! #ClemsonFamily ???? pic.twitter.com/B3spZgEspm

— Clemson Baseball (@ClemsonBaseball) June 25, 2020
6'3" 210lb Redshirt Senior RHP seeking professional opportunity. FB 92-94, Slider 82-85, CB 78-81 @FlatgroundApp pic.twitter.com/3ZkbHjh7hl

— Sheldon Reed (@sheldon_reed16) March 26, 2020