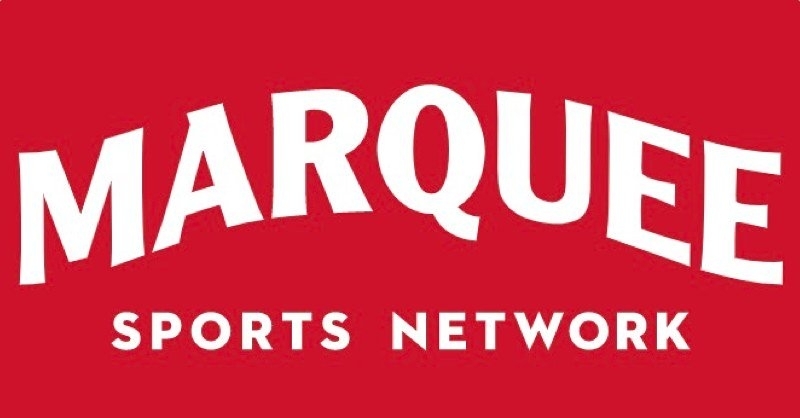 | | |
| --- | --- |
| Is everyone enjoying the Marquee Sports Network? | |
---
Last fall, the Chicago Cubs played their final game on WGN and began the tumultuous transition to an all Cubs network called Marquee Sports Network.
For an organization that is among the most popular in all sports, and worth among the most money in the sport — the Cubs have been short on cash for the last few off-seasons and struggled to improve their roster from year to year.
Where is all that money going? Well, the Rickets family spent millions of dollars renovating the ballpark, buying out the neighboring buildings and creating a neighborhood feel dedicated to the Cubs — with bars, hotels, offices, restaurants and Gallagher Way for fans to enjoy and feel fully immersed in the Wrigley atmosphere even if they can not attend the games. Not to mention the network cost a bunch of money to create and launch.
The whole point of these expensive plans was to make money in the long run and turn the Cubs into the financial powerhouse like the New York Yankees and the Los Angeles Dodgers of the world.
Like most of the world, however, Covid-19 threw a massive wrench into those plans. The pandemic has led to Cubs owner Tom Rickets saying the team's financial losses would be "Biblical." There would be no fans at games once they ultimately resumed, but there would be no games for an extended period for the network to generate any money.
The Cubs further struggled to make money with the network through spring training and up until the season because locking up deals with various cable providers and streaming services to broadcast the cubbies proved to be a considerable challenge.
While Direct TV, Hulu, and other providers were agreed upon early, Comcast, a provider that serves over 50% of the Chicagoland area, had the negations delayed until just days before opening day.
The network will thrive when games are being played and have had success early on throughout the season. But programming when games are not on and during the offseason/quarantine became a struggle. The network aired different Cubs Classic games and countdowns of various top 10s or 30s or 40s in Cubs history.
There are only so many times that Cubs fans can watch Kerry Wood's 20 strikeout game, the Sandberg game, or David Bote's walk-off grand slam. And calling the Cubs' opening day win over the Marlins in 2018 where Ian Happ hit a leadoff home run is a bit of a stretch to call a classic.
There have been successful documentaries about Ernie Banks and Harry Caray, as well as nostalgic games, played to please the old-timers and educate the youngsters.
The launch was expensive, but the Cubs are also paying a large amount of talent on the network to join Len Kasper and Jim Deshaies on the channel.
The network has hired Cole Wright to serve as the studio host for pre and post-game shows and Taylor McGregor and Elise Menaker to handle sideline reporter duties.
Chris Myers, a popular football broadcaster for Fox, has also been added to the talent list as an alternative broadcaster should Len Kasper need a day off.
In terms of analysts, Ryan Dempster leads the way for a cast that includes Mark Grace, Rick Sutcliffe, Jason Hammel, Lou Pinella, and MLB Network's Carlos Pena, Mark Derosa, and Dan Plesac, as well as Doug Glanville. Former Cubs Sean Marshall and Ryan Sweeney have also been featured early on.
.@Dempster46 shared how the #Cubs can stay sharp after their weekend series was postponed. pic.twitter.com/9czmKv1D0L

— Marquee Sports Network (@WatchMarquee) August 8, 2020
Dempster, Sutcliffe, and Grace have joined the duo of Len and JD in the booth on occasion as a third party, and Dempster's Off The Mound late-night type show has been a success early on.
Pena and Glanville have joined Sweeney and Marshall on the post-game show, and Pinella has had various appearances on the network as well.
Derosa, Plesac, and Hammel have yet to be featured. But regardless, the expensive group of talent should provide some solid input and varying perspective among former Cubs.
In terms of the games, the broadcasts certainly do have a national feel — which was one of Marquee's goals — as Len and JD are wearing suits, a revolving door for a third broadcaster, duel sideline reporters and multiple specially placed cameras and field mics make for a very interesting telecast.
Overall, there is some room to improve for the network and some opportunity to make some money in the long run — but now that most everyone can watch it, the channel can only go up from here.
Upgrade Your Account
Unlock premium boards and exclusive features (e.g. ad-free) by upgrading your account today.
Upgrade Now