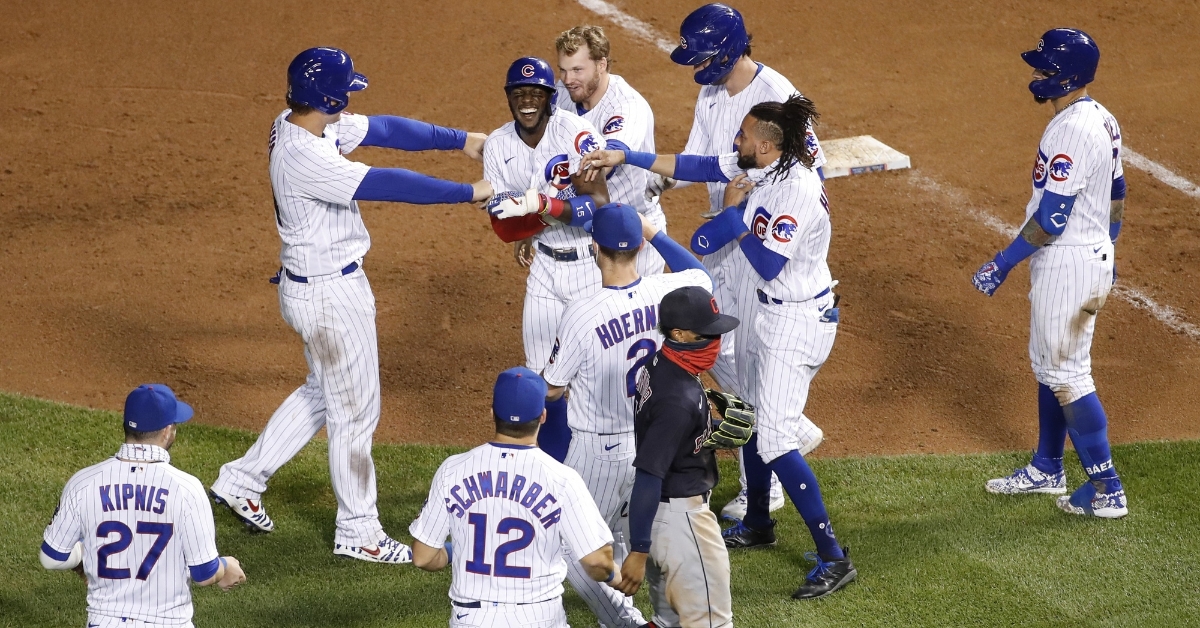 | | |
| --- | --- |
| Limited fans being allowed at NLCS, World Series | |
---
| | | |
| --- | --- | --- |
| Friday, October 2, 2020, 11:31 AM | | |
As the Wild Card round of the postseason is coming to a close, teams are getting ready to head to their respective postseason bubbles. The American League will head to sunny California using Los Angeles and San Diego as their sites. The National League will be heading to the Lone Star state to play in Houston and Arlington, with both the NLCS and World Series being held in Arlington.
Teams knew it was coming and have accepted that not only will they be heading to a postseason bubble, but they will be playing an entire season with no fans. Or so they thought they wouldn't have fans this season. MLB announced Thursday and made it official that they will be allowing a limited amount of fans to attend both the NLCS and World Series to end the year.
This is a significant development for the MLB, but you must wonder if seeing college football games with fans, Nascar with fans, and now the NFL with fans if that had something to do with their decision. Unfortunately, given the strict rules California has in place, they will not have fans, but Arlington Texas will and hopes to take full advantage of the situation.
Of course, this would have been better had every team put fans in their venues, but having fans in the seats at all this season is a positive step toward 2021. Arlington makes the most sense for a couple of reasons. First, it is the newest ballpark in baseball, and outside of the few XFL games, fans were not able to enjoy the venue.
Secondly, it is the World Series host, so bringing any fan value even if a neutral setting is better than nothing at this point. With a capacity of roughly 45,000, MLB announced they will sell 28% of the stadium's capacity or 11,500 tickets for each game held. A minimum of eight and a maximum of 14 depending on how long each series goes.
Tickets for each game will be sold in POD areas or specific areas throughout the field to help fans maintain social distancing guidelines. No tickets will be sold close to the field, fans must wear masks, and they must go through a full-scale COVID screening process before being allowed to enter. Texas allows up to 50% capacity at large gatherings, meaning MLB could ultimately sell 22,000 tickets if they wanted. Maybe they will add more for the World Series, but I like the number they have decided for now.
Players should be thrilled and excited about this as a lot of the marquee players this season have expressed how difficult it has been to play without the fan's energy. Javier Baez is one of those players. This gives him and the Cubs that much more of an incentive to make the NLCS.
This is a huge step not just for the MLB, but for the NFL, NHL, MLS, and NBA alike as they are planning for their immediate futures. As college football, some NFL teams and some MLS teams have begun to allow minimum capacity, MLB thought they needed to give this a shot, but will be monitoring the situation and progress closely.
Many MLB teams will be watching this situation also as it will affect their 2021 plans for ticket sales. The Cubs were the first team to publicly announce that they expect limited attendance early on next season. I'm sure more teams are in that boat, but will not openly admit that until they can assess the situation. Should adding fans work well without any issues, more teams are most likely to follow as they will then put their guidelines in place for next season.
Right now is the time when teams are going to have to look at the pandemic and decide what they think will be possible next season in terms of attendance. Do I expect fans to be in the seats next year? Of course, but at what magnitude and when. We could see them opening day, but we may also have to wait a few months until we fully grasp the situation.
Plans for each team need to be handed in long before the season starts and requires approval from local state and governing bodies. The MLB can approve whatever number they want, but it is still up to the state to give the final say. Those governments will most likely have to decide by spring training if they will allow anyone in the seats come March, and if so, what number.
If the Cubs can survive the Marlins to get to Houston, and then survive the Braves, they will have an opportunity to play at least four games in front of fans. If they go home again, they will have to wait and see what next season holds, but will still get to watch the games from afar with fans.