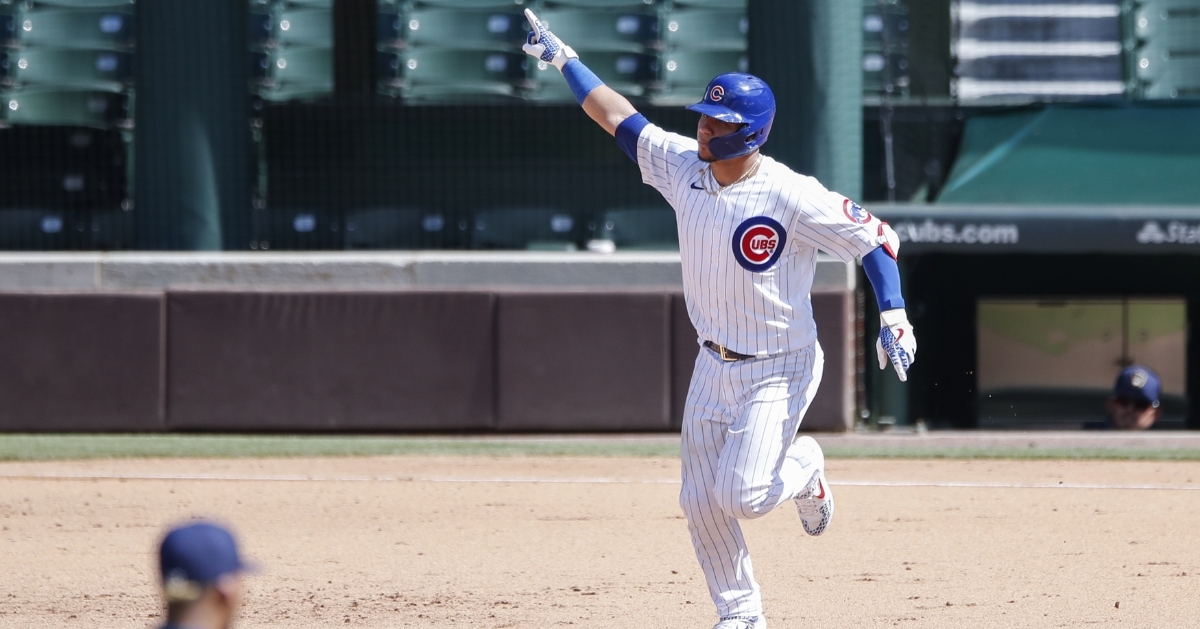 | | |
| --- | --- |
| MLB reportedly debating a postseason bubble | |
---
| | | |
| --- | --- | --- |
| Wednesday, August 12, 2020, 12:16 PM | | |
While NBA and NHL continue to succeed in terms of zero positive tests in their bubble format, MLB continues to have teams break protocol leading to nightmare scheduling. Commissioner Rob Manfred has stated he will not cancel the season unless he absolutely must.
Baseball is already seeing the effects of playing a season in regular markets as opposed to some bubble. That could change this postseason as the MLB is now looking into having the playoffs be played in a bubble to prevent any further spread of COVID during that time. Recently Jed Hoyer spoke out about the possibility of the postseason might need to be played in a bubble.
"If we think that's the way to get these games in and make sure we play a postseason, then maybe that's exactly the right thing to do," he said to MLB insiders Jayson Stark and Doug Glanville.
We have seen both soccer and basketball take part in Orlando while hockey is north of Canada's border. Having a bubble for baseball seems like a must if they want to get through the postseason, but its logistics is not as easy as one might think. After witnessing what happened with the Marlins and Cardinals after they didn't follow protocol, it is hard to imagine baseball getting through a postseason if a bubble is not put in place.
Having one or two positive tests across an entire postseason field is one thing, but when you have multiple tests within the same organization, it becomes a nightmare. Preparing for the worst always needs to be done, so taking every precaution necessary at this point is ideal.
For the MLB to succeed or adapt to this bubble type of format, there is no way to confine the teams to one city strictly. There are not enough parks to go around, and it is too challenging to determine start times with extra innings, rain delays, and what not taking effect. Instead, you may need to see a multi-city bubble-like NHL where the American League teams play in one area and the National League teams.
Southern California is being talked about a lot at this point. You have MLB teams San Diego, Los Angeles, and Anaheim all close together, but also a plethora of college and Minor League venues that could be utilized. California generally has beautiful weather at that time of year so that rain wouldn't be a significant factor.
Florida would be another option given the amount of spring training and college venues in that country. The only problem with that location is the amount of travel as those venues are much more spread out than what you would see in California. Arizona was talked about to play games during the season. I could see that being looked at for the postseason as most venues are within an hour of each other.
For the sake of things, say MLB comes to an agreement that all games are to be played in Southern California. One way to go about doing this is by hosting the NL Wild card games at Dodger Stadium with the AL wild-card games in Anaheim. You would have four games in each league, with most likely two happening per day. If they needed another venue, you could add Petco Park as the third venue as they could also play host to wild card round games.
Once the Wild card rounds are finished and the regular postseason takes shape, it wouldn't shock me to see the American League remain at Anaheim and the National League continue at Dodger Stadium. What happens when we get to the World Series would be another question? Would you move both teams to San Diego and keep them all in one place? Or would you play the series in Anaheim and Los Angeles, allowing organizations to remain in their hotels only to travel the 45 minutes on game day?
I am not sure what the correct answer to that would be, but you know that question will come up. There has been talk about baseball going to a larger multi-city approach with Chicago and New York as possibilities given multiple parks in the same city. If that is the case, the weather will undoubtedly come into play; something MLB needs to be very careful in October and November.
Nothing has been determined, but it appears that MLB knows they need some postseason bubble to finish the postseason. I would love to see teams play in Arizona, given the number of venues, but it looks California is the most logical option at this point. Either way, this is something to watch as we hope to make it that far.
"If we think that's the way to get these games in and make sure we play a postseason, then maybe that's exactly the right thing to do."

That's #Cubs GM Jed Hoyer, talking about a neutral-site postseason on this week's Starkville, with me & @dougglanville https://t.co/ZNbHsgp877 pic.twitter.com/fgfQsmO0dx

— Jayson Stark (@jaysonst) August 12, 2020