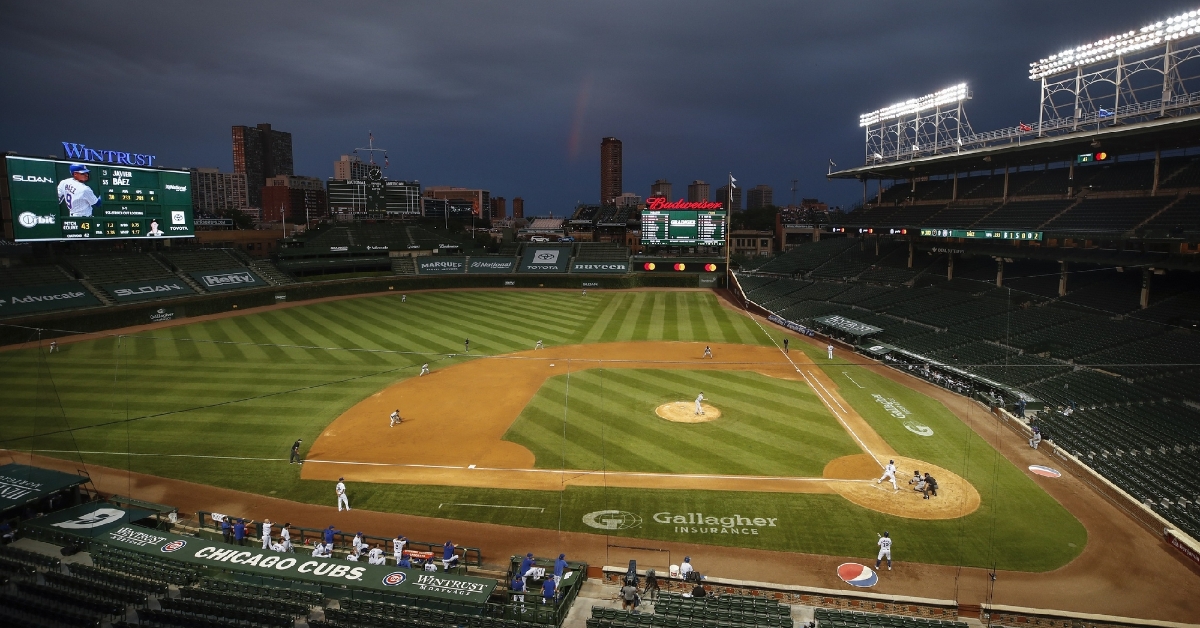 | | |
| --- | --- |
| MLB reportedly wants to delay 2021 season to May | |
---
Just when you thought we were on the stretch run of 2020, that nasty COVID word that no one wants to talk about strikes again. After playing only 60 games during the 2020 MLB season, fans and the league itself was hoping for a regular 2021 season with plans for fans in the seats. The attendance side of things will be a work in progress, but starting on time appeared to be the mission since the conclusion of the World Series.
Now, it looks like a lot of owners are reportedly backtracking on that thought process, and they are seemingly urging the league to push the season back to May, even if it means another shortened season. With the Minor League seasons not starting until May 1 in their own right, this does make a ton of sense, but can the MLB afford to lose more money than they already have.
The only positive sign from this is that it is not negatively affected by COVID but instead aimed at protecting everyone involved. With the first COIVD vaccines being rolled out this week, owners are now saying they want all their players to be vaccinated before training camp starts. MLB Executives appear to be backing that thought process, but should that be the case, look for another shortened season.
If the league does force a mandated vaccine before spring training starts, there is no way all these players are vaccinated by February, pushing for a late spring training and a late start to the season. That essentially means fewer games once again and less money coming in. While the higher-ups appear to be on board with this, the players certainly are not, and they will most likely not agree to this type of rule.
The owners want to make money, as does the league, but they want to make sure it is safe. The league undoubtedly wants their players and personnel to be vaccinated, but they shouldn't get it before the ones that need it most. Honestly, I think delaying the start of the season is not about the players as it is about the money side of things.
I'd feel better about MLB owners pushing to delay the season if it was clear their primary concern was health of everyone involved and not seeing a way to save a few bucks. Unfortunately, after the disingenuous tone of last season's negotiations (on both sides), I'm skeptical.

— Todd Zola (@ToddZola) December 16, 2020
Look at it this way. Along with most sports this year, MLB lost billions of dollars by not having fans last season. There have already been some states that have chosen to forgo large gatherings into 2021, so some teams will be losing money next year while others have fans. To level the playing field, MLB is pushing for a later start in the essence of bringing fans back to the ballpark. The later the season starts, the more likely it is for every venue to have fans and perhaps be at nearly full capacity for the bulk of the season.
The way MLB is looking at things is from a business side and not entertainment-driven. The more games you play before fans are vaccinated, the more games you play without attendance revenue. Those games cost the league money when nothing is coming in, so why not sacrifice games if it means getting people back in the seats.
MLB owners reportedly want to delay start of 2021 season as uncertainty looms before MLBPA negotiations https://t.co/d78Cmvr7RL

— CBS Sports MLB (@CBSSportsMLB) December 15, 2020
While this may be a great thought process, it is a lose-lose situation for the MLB and opens another can of worms. For starters delaying the season ultimately turns into last year all over again. Not only have players said they wouldn't take a pay-cut from prorated salaries but pushing the season to May opens numerous discussions on what the appropriate amount of games would be. We all know how those talks went last season, and realistically fans should expect the same again.
Both sides went through this already last year, and it all comes down to money. Negotiating the games played, universal DH, the start of the season, and postseason teams are all money-driven elements to this game. Instead of putting yourself in a similar position again this season. Start negotiating now to have a plan in place if this does become an issue.
I completely understand the safety side of things and wanting the vaccinations to happen first. However, the reality is, not everyone will take the vaccine, so then what. Are teams going to force people to bring paperwork to games showing they have proof of vaccination? Will non vaccinated fans be allowed to attend games? Holding off the season for vaccinations is just a slippery slope that I don't think MLB would be wise to go down.
We saw how the two sides handled things last year, and realistically I don't expect things to be any better if that happened again. Maybe they learned something from last year, but the players sacrificed a lot last season. And the owners lost a ton of money. What is in it for them to sacrifice more. COVID is serious business, so having a vaccine reassures that life is starting to get back to normal soon.
Upgrade Your Account
Unlock premium boards and exclusive features (e.g. ad-free) by upgrading your account today.
Upgrade Now