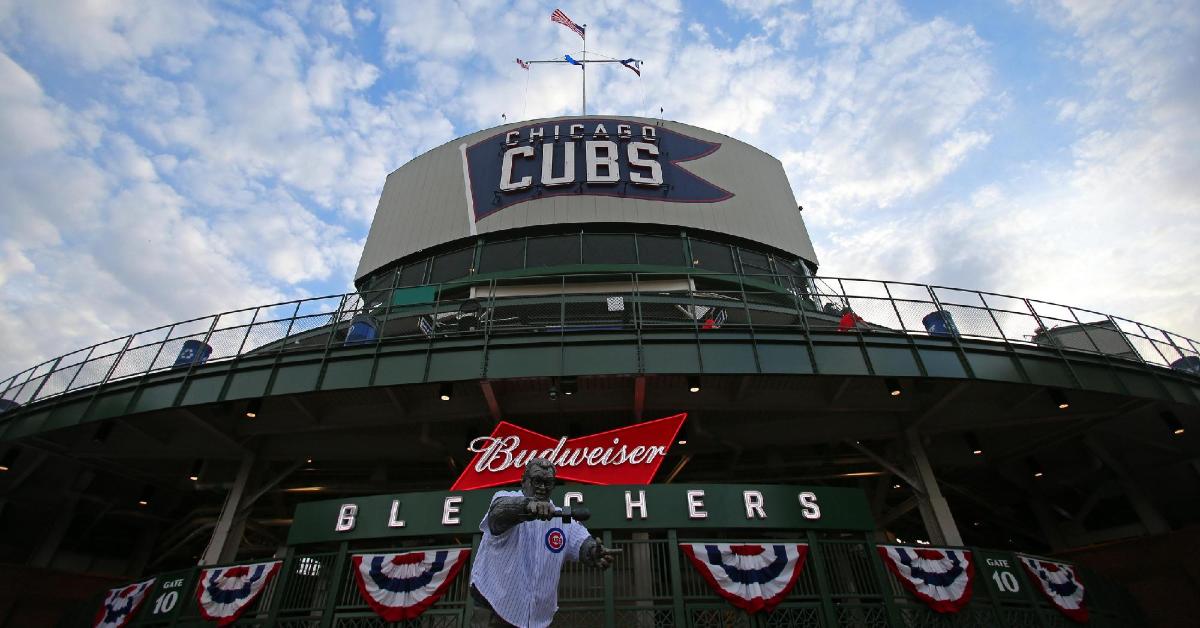 | | |
| --- | --- |
| No more proposals, just play baseball | |
---
| | | |
| --- | --- | --- |
| Sunday, June 14, 2020, 11:24 AM | | |
The last few weeks of negotiations between the MLB and the league's player's association have been a roller coaster, all in an attempt to play baseball in 2020 and figure out the finances that may come with it.
In terms of games, the owners tried 48, and the players countered with 114. From there, the owners suggested 76, and the players countered with 89. After that, the owners dropped all the way to 72, and the players association was expected to counter.
The number of games had never been the problem, but rather the amount of money the players are making in those games — while simultaneously risking their health and potentially exposing themselves to Covid-19, something the owners do not have to worry about.
The players do not want to make their entire salary, but instead, receive their salary as if it is per game. If the team plays 81 games, a player who usually makes 20 million a year would make 10 million.
However, MLB's latest proposal only offered 70 percent of their full prorated pay guaranteed with up to 83 percent possible if there is a postseason that gets completed. So if a player due to make 20 million in 2020, he would make just 7 million in this latest proposal, and that will rise to 8.3 million if the playoffs end without any bumps.
The MLBPA has listed full prorated pay, more games, and an opt-out clause for 2020 in any season as their demands for this year. Nothing crazy, nothing out of the ordinary. The owners have offered as high as 76 games, 70 percent prorated pay with the possibility for 83%, and only offered an opt-out clause for individuals who are deemed "high-risk individuals" for Covid-19.
The players, insulted by another lowball from the owners, decided on Saturday that they will not be countering the latest offer by MLB. Instead, they said, "We demand that you inform us of your plans (for the 2020 season) by close of business on Monday, June 15."
In an agreement made in March, both sides agreed that if an agreement is failed to be reached, the MLB can implement a season of their choosing, but all players will receive full prorated pay. The MLB is expected to implement a schedule for a season around 50-60 games, which is the cheapest option for them — as much as more baseball would mean more money, and as much as we want more baseball, this is the guaranteed most affordable for the owners.
It would be hard to crown a champion without an asterisk this season, especially if the schedule is only 50 games plus an expanded postseason. Think about it, through about 50 games in 2016 both the Cubs and the White Sox were in first place in their respective divisions, and we know how that season ended.
The MLB does have a unique opportunity, however. During this time of no sports, baseball has a chance to be a unit of entertainment and unity during these extremely trying times. Baseball also has a golden opportunity to capitalize on an audience that is craving rooting interest, which would help to grow the game of baseball, something Rob Manfred has made a goal of his. If baseball fails to sort through finances and misses this season altogether, it may set the progression of the game back a generation, possibly forever.
The clock is ticking, and in fact, they don't have much time.
By this time June 15, we should have officially word on baseball — and it's about time, the future of the sport may depend on it.
Tell us when and where pic.twitter.com/xiJCfPspJp

— Ian Happ (@ihapp_1) June 14, 2020