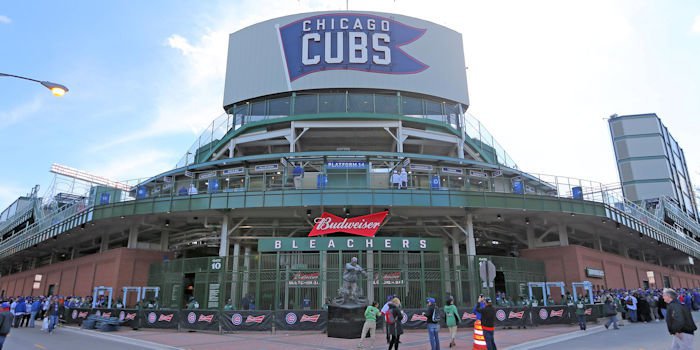 | | |
| --- | --- |
| Ranking the Top 5 Baseball song references | |
---
You can always find solace in music. Even as a kid, I always loved the songs that referenced baseball. When I wasn't playing, I was thinking about it, and some of these songs served as a way to pass the time during the winters, rainouts, labor strikes, and other obstacles that kept me from either watching or putting on my glove.
I spent a lot of years driving a semi over the road. Long before Sirius-XM radio and in-motion satellite TV, all I had to connect me to America's pastime was music and the occasional game that I could catch on the radio until static took over.
Here's my top-5 list of the best in baseball songs.
#5: Mrs. Robinson
This song by Simon and Garfunkel was written as part of the soundtrack for the 1967 movie, "The Graduate."

"Where have you gone, Joe DiMaggio? Our nation turns its lonely eyes to you Woo, woo, woo. What's that you say, Mrs. Robinson? Jolting Joe has left and gone away, Hey, hey, hey. Hey, hey, hey…"
#4: Glory Days
Bruce Springsteen's 1984 smash hit, "Glory Days" references an old friend of his that he played Little League with as a child. The pair hadn't seen each other in a while, but when they sat down for a drink, all his friends wanted to do was reminisce about his baseball days.

"I had a friend was a big baseball player back in high school. He could throw that speedball by you make you look like a fool boy. Saw him the other night at this roadside bar, I was walking in, he was walking out. We went back inside, sat down, had a few drinks, but all he kept talking about was glory days…"
#3: Rocky Mountain Way
Joe Walsh makes just a quick reference to the game when he sings, "Well, he's tellin' us this, and he's tellin' us that, changes it every day. Bases are loaded and Casey's at-bat, playin' it play by play. Time to change the batter."

Even better than the baseball reference, is Joe Walsh's ability to make a guitar sound like no one else. Rocky Mountain Way isn't by any means my favorite of Joe's countless hits (I'd have to go with either Walk Away, The Confessor, or Life's Been Good), but it's definitely one of his biggest. Even at age 72, Walsh is still rocking and will always be one of my favorites.
#2: The Greatest
I was always a big Kenny Rogers fan. I saw Kenny in concert in Indiana, back in the '90s, and let me tell you, he was fantastic. I hadn't listened to any of his music in a while when I stumbled upon a live concert of his on YouTube. Ironically, less than a week later, he died from natural causes at the age of 81.

I never heard the song "The Greatest" (recorded in 1999). The song is much like a lot of Rogers' other songs, as it tells a story, this time about a little boy who plays baseball all by himself. As the child imagines himself playing in the big leagues, he teaches the listener that optimism is always the key to happiness.

RIP, Gambler, we'll miss you.
#1: Centerfield
In 1985, former Credence Clearwater Revival front man, John Fogerty hit it out of the park with the ultimate baseball song, when he recorded "Centerfield".

The song carries Fogerty's always upbeat and happy-go-lucky tone while referencing some of MLB's greatest players ever. Fogerty sings about Joe DiMaggio, Ty Cobb, Willie Mays, and Casey Stengel.

Well, I spent some time in the Mudville Nine, watching it from the bench. You know I took some lumps when the mighty Case struck out. So "Say Hey" Willie, tell the Cobb, and Joe DiMaggio. Don't say it ain't so. You know the time is now."

Those are my top-5, what are yours?
Upgrade Your Account
Unlock premium boards and exclusive features (e.g. ad-free) by upgrading your account today.
Upgrade Now