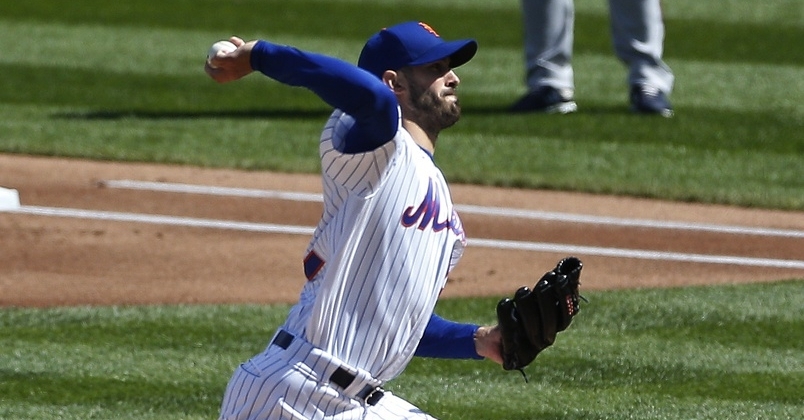 | | |
| --- | --- |
| Rick Porcello could be a fit for Cubs | |
---
We are getting to the part of the MLB offseason where the hot stove is heating up. That means players' names and rumors will be heating up as owners try to piece their rosters together for next season. With the qualifying offer and option period already underway, fans will get a sense of how free agency should shake up relatively soon.
For the Cubs, this is a crucial offseason, even more than the ones in the past. They have already declined Jon Lester's option year along with several others. They must figure out what will happen with their roster having so many players leaving for free agency in the coming seasons. Ideally, the Cubs want to be players in free agency, but given their financial restrictions in recent seasons, how much of a player can they be?
Don't expect the Cubs to go gangbuster this offseason and sign the high-ticket names that most would like. That won't do anything for them long term. Instead, look for the Cubs to be more active than in the past but engaged in finding bargain deals to plug the holes they have. One of those holes happens to be in the rotation with three starters gone from last year's team.
Lester could easily be brought back, but all signs are pointing to him going home to Georgia and finishing his career with Atlanta. I expect the Cubs to give some of their in house arms a shot at the rotation, but what about a guy like Rick Porcello. Now 31 and turning 32 this December, the former Boston Red Sox and New York Mets pitcher is a free agent who could fit into the Cubs price range and plan.
For the most part, Porcello has had an up and down career, but he has filled every spot imaginable in the rotation. From ace to back of the rotation arm, Porcello is at that point in his career to do whatever he needs to do to help a team win. Since making his debut in 2009, Porcello has been a very reliable starter, going 150-125 thus far. His ERA is not that appealing at 4.40, but he is one of those pitchers that knows how to pitch.
Porcello started his career with the Tigers and was viewed as a middle of rotation arm. Across his six seasons in Detroit, Porcello was behind Justin Verlander and Max Scherzer for a while but still put up impressive numbers, winning 10 or more games every season. Porcello finished his Tigers career, going 76-63 with a 4.49 ERA. His 3.43 ERA helped that ERA in his final season, leaving him as an intriguing free agent option in 2015.
The Red Sox felt the same way and signed him to a massive deal heading into the 2015 season. After a rough first year with the Red Sox that saw him go 9-15 with a 4.92 ERA, Porcello not only emerged as an Ace in 2016 but put together one of the best seasons in Red Sox history. It was in that year where he won 22 games, going 22-4 with a career-low 3.15 ERA. Porcello was never able to duplicate that success again, going 11-17 in 2017 before bouncing back in 2018 with a 17-7 record.
Porcello closed out his Boston career in 2019, going 14-12 as he went 63-55 with the Red Sox and posted a 4.54 ERA. Looking to continue his success this
past season, the New York Mets signed him to a one-year deal and saw him go 1-7 with a 5.64 ERA. Now a free agent again, the Cubs may want to talk to both him and his agent.
Looking at Porcello's track record, you know you're going to get a durable starter who can eat innings. Yes, you are not going to get the 17-20 win Porcello anymore, but he is someone who should be able to win you 10 plus games out of the NO.5 spot in your rotation and could emerge as a 13-14 game-winner similar to what Jason Hammel did in 2016.
His ERA isn't going to wow you, but he knows how to pitch, and for the most part, his command has been excellent. For his career, Porcello is posting near a 4/1 strikeout to walk ratio. Porcello will not be a flashy signing like Marcus Stroman or Trevor Bauer, but given what his price tag is and his pedigree, he wouldn't be a bad option for the Cubs.
Porcello is a guy that will be looking for a multi-year deal but may settle for a one-year deal to prove he still has something left. I don't expect him to get more than 10 million a season but should get in the 7-8-million-dollar range for one year. He is someone who would be an excellent addition to the back of the Cubs rotation.