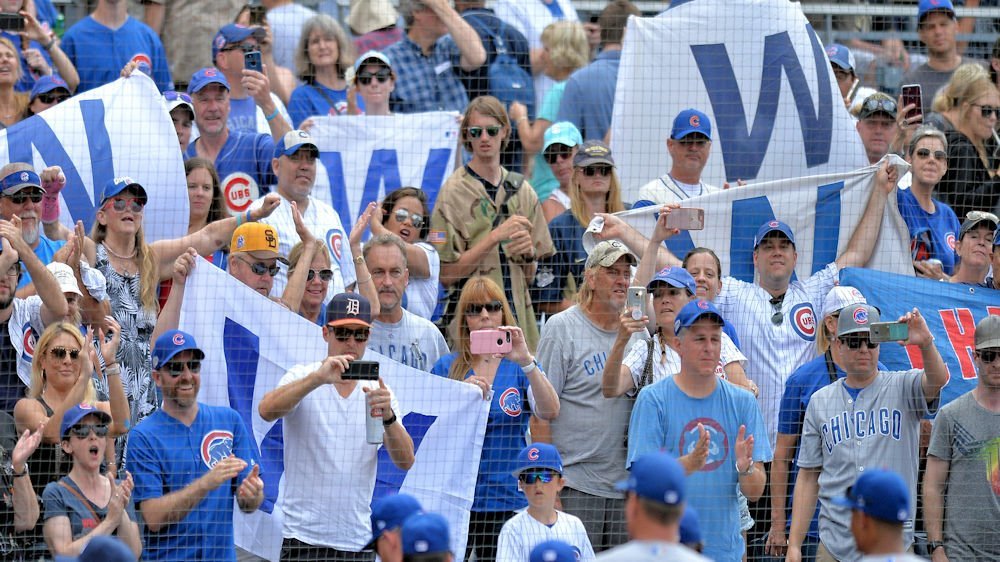 | | |
| --- | --- |
| Season in Review: DSL Cubs 2 | |
---
| | | |
| --- | --- | --- |
| Tuesday, September 17, 2019, 7:11 PM | | |
With the Minor League season officially over, I will be starting a season in review series that will cover both teams and players. We will start with the teams first and work our way to the players considering how some of the AA and AAA players are currently playing with the Cubs until the final day of the regular season.
To kick things off, we will start with the teams not many are familiar with as the Rookie league teams have no direct media outlets to watch games. Beginning in the Dominican Rookie League, we start with the DSL Cubs 2 as the Cubs own two franchises in this league.
The DSL CUBS 2 had a terrific season this past summer as they finished the year with a solid 40-31 record. That record was good for third place in the San Pedro division, and they missed the playoffs by just five games. Unlike most leagues, the Dominican League is slightly different in terms of the postseason as they have six different divisions instead of two or three. With six division winners required, those six teams make up the playoff field.
All season long the Cubs were right in the thick of things in terms of playoff position, right until the final week of the season when they suffered a 2-4 week. However, that didn't deter the fact that DSL 2 had plenty of stand out performers this season who will be dispersed throughout the minor league system in 2020. Some of them may even land on the top 30 team prospect list once that list is unveiled in early January of next year.
Third baseman Ronny Simon led the team in batting average if you go by qualified plate appearances. Simon appeared in 54 games and tallied 168 total at-bats. He managed to hit the cover off the baseball all season long finishing the year with a .333 average three home runs and 28 RBI's. He also demonstrated terrific patience at the plate striking out 25 times to go with 21 walks.
Simon wasn't the only one to have a good year as both Felix Stevens and Flemin Bautista provided the thunder in the lineup. Not only did both tie for the team lead with six homers each, but they led the team in RBI's also with Bautista leading the way with 37 and Stevens racking up 31. In total, DSL 2 had six players drive in at least 25 runs this season making their offense one of the most potent lineups in the division.
One prospect to keep your eye on moving forward is SS Lizardo Ruiz. At just 17 years old, Ruiz has a long way to go with his development but showed flashes of what he can bring to the table this season. In his first professional season, Ruiz struggled at the plate hitting .185 for the season with just one homer and 15 RBIs. His lack of patience at the plate was also alarming but not a concern considering how young he still is. Ruiz played solid defense all season long and has the potential to be a breakout candidate in the 2021 or 2022 season.
Pitching wise was a different story for DSL 2 as they had a plethora of arms come through the system. In terms of best record, Marcos Encarnacion takes home the prize as he went 5-0 in 17 relief appearances in 2019. His 0.87 ERA was also the lowest on the staff as he walked only two hitters in 31 innings of work to go with 40 punchouts. His name is one to watch for going forward to see what the Cubs plans are for him as he led the way for DSL 2 with five saves.
Edward Vasquez had to be the most successful starter on the season despite getting just seven turns. However, he delivered big time when given a chance as he finished the season 4-0 with a 1.93 ERA. His eight walks and 22 strikeouts in 37 innings shows that he isn't afraid to pitch to contact. Luis Devers led the team in starts (14) and innings pitched (64 1/3) as he too had a great year. Despite a 4-4 record, Devers kept hitters at bay pitching to a 2.66 ERA. He also walked just 14 hitters to go with 61 strikeouts showing excellent command of all his pitches.
Look for some of these players to remain in the lower level leagues a little bit longer while a lot of them could flourish in new surroundings moving forward.