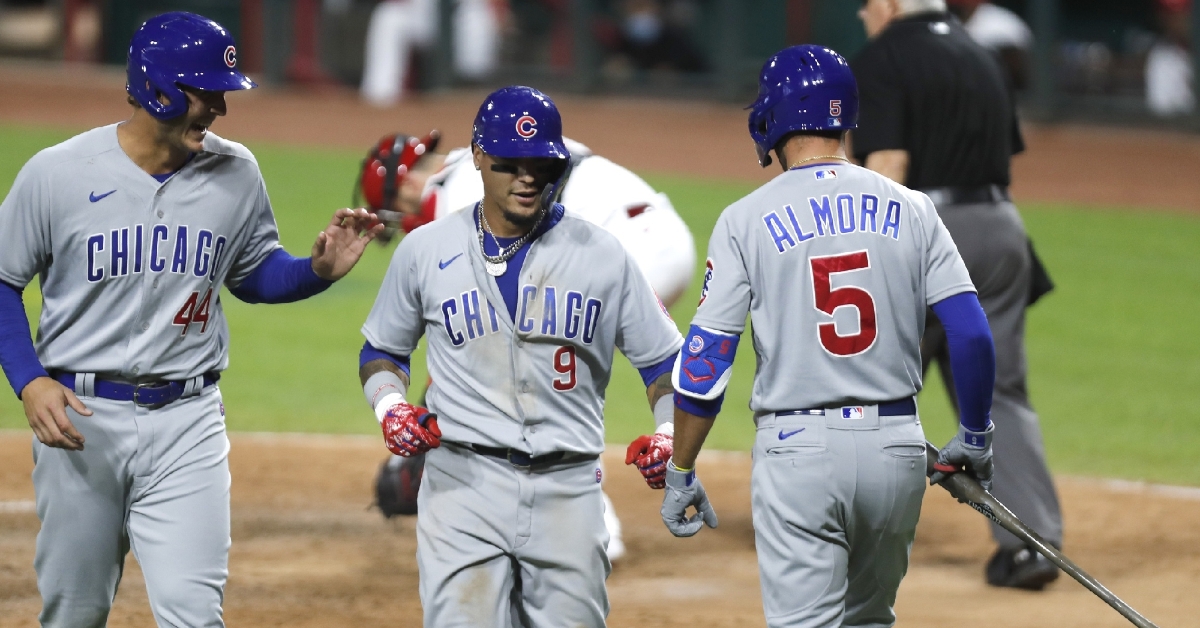 | | |
| --- | --- |
| Series Preview and Predictions: Cubs vs. Pirates | |
---
| | | |
| --- | --- | --- |
| Friday, July 31, 2020, 9:30 AM | | |
As we get to the end of July, the Cubs return home for a five-game homestand against the Pittsburgh Pirates and Kansas City Royals starting 7-31 and ending 8-4. We will look at the Pittsburgh series first as that is who the Cubs open the weekend with.
These are the series the Cubs need to have if they want to win the Central. The Cubs are better than the Pirates in every facet expect the bullpen, and they need to beat the teams they are supposed to win against. If they slip up this weekend, it will be viewed as a disappointment.
Let's look at the pitching matchups.
Friday 7-31: Darvish vs. Trevor Williams (7:15 p.m. Marquee)
After having their game postponed in Cincinnati last night, Darvish will have an extra day's rest in hopes of a bounce-back start. Going back to 2018, Darvish has struggled to put wins together at Wrigley Field, but his results were much better during the second half. This is a favorable matchup for him as only Josh Bell hits above a 250 against him as the rest of the team has minimal success.
Opposing him will be Trevor Williams, who is coming off a rough season-opening start. Not only that, but Williams has also had a rough go of things at Wrigley Field, where he sports a 7.62 ERA in seven career appearances. That includes a solid seven-inning outing last season, but outside of that, Williams dislikes this park. This type of matchup could jumpstart the top of the order as Bryant hits .375 with two homers off Williams with Anthony Rizzo hitting .333 with one homer off him. As a team, the Cubs have a .274 career average off of Williams.
Saturday 8-1 Mitch Keller vs. Tyler Chatwood (7:15 p.m. Marquee)
Game two of this series will be an interesting one as both these pitchers are going off great starts. For Keller, he is coming off a one-run five-inning outing after missing all of 2019. He didn't have his high 90's fastball in that start, but still pitched well leads to optimism going forward. This will be his Wrigley Field debut as only Jason Heyward has seen him more than three times at the plate.
After all the surrounding question marks regarding how Chatwood would do as a starter, He certainly put them to rest for now delivering one of his best outings as a Cubs starter. Not only was his heater in the 97 MPH range, but the command of his secondary pitches is what stood out as he struck out eight Brewers over six innings walking just two.
In five appearances against Pittsburgh in 2019, which totaled eight innings, Chatwood posted a 1.13 ERA allowing one ER in those outings. If he can keep Bell, Adam Frazier, and Colin Moran in check, you could be looking at another strong outing from Chatwood on the bump.
Sunday 8-2 TBD vs. Jon Lester (1:20 p.m. Marquee)
While Pittsburgh hasn't announced a starter quite yet, I expect it to be either Steven Brault or Joe Musgrove, but until it is announced we will leave it as a TBD. For the Cubs, they will be turning to the bulldog Lester in game three as he looks to build on a positive first start.
Coming off a summer camp where he was eased into things, Lester was on a 75-pitch max in his first start and went on to pitch five no-hit innings against the Reds. Expect him to be stretched out a little more in this start, probably in the 85-90 pitch range. Lester has always fared well at Wrigley and has pitched well against the Pirates in most starts. In 2019, Lester made five starts against Pittsburgh going a perfect 3-0 with an impressive 3.16 ERA.
If Lester wants that success to continue, he needs to worry less about striking people out and pitch to contact while working the corners. With no Francisco Cervelli around to give him fits, Lester now must figure out how to retire Frazier and Kevin Newman as both have combined to hit 400 off him. Bell is the only player on the Pirates roster to hit a home run against him.
Keys to the Series
This shouldn't come as a surprise, but the bullpen is the biggest key to this series. This will be the worst offense the Cubs have seen yet, and for the most part, Chicago's starters have been able to keep teams at bay. It has been the bullpen that has allowed them back into the game. Depending on who the Pirates throw in game three, the Cubs offense may have trouble scoring eight-plus runs in this series as the Pirates pitching has been decent also.
Their advantage has been the bullpen as they have been consistently better except for that one outing against Milwaukee. If things are close late in the game, it will be interesting to see how Ross handles matters to get those final outs, and if the Pirates can show patience to make things happen.
Prediction
I am looking at the Cubs taking another series and winning this one 2-1. As much as I want to pick them to sweep this series until their bullpen can prove they can pitch a game without allowing a run, I cannot pick them to sweep. As mentioned above, this a series the Cubs are expected to win, and these are the teams they need to beat. The Cubs realistically have a shot to go 7-0 over the next seven games, but 5-2 or 4-3 as the most likely result.