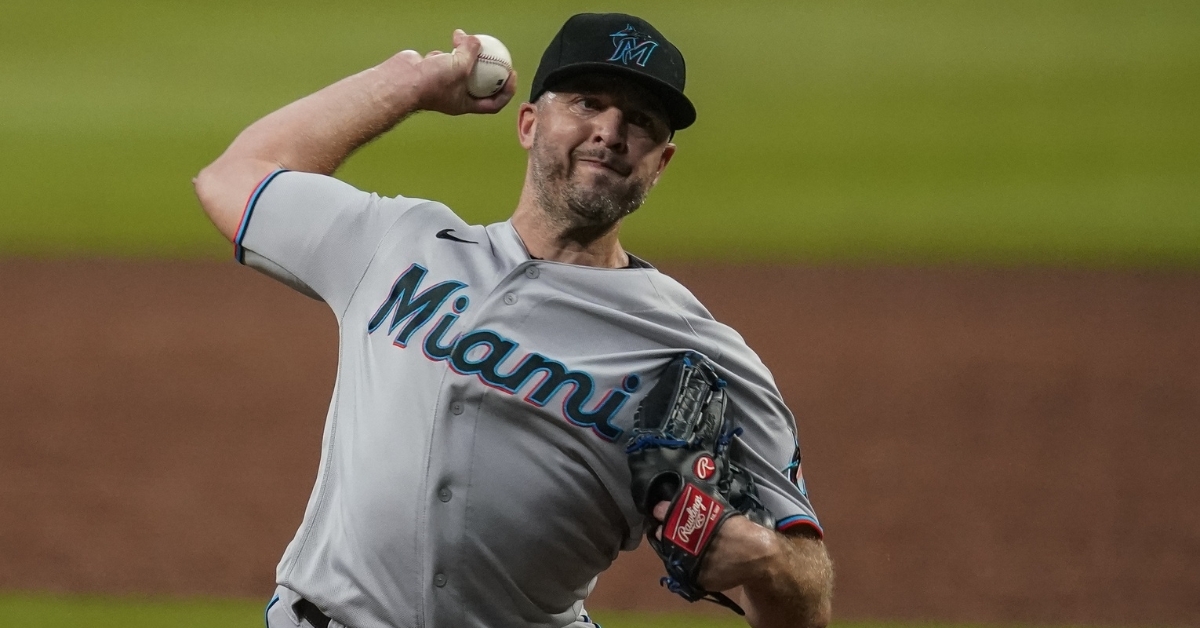 | | |
| --- | --- |
| Should Cubs bring back Brandon Kintzler? | |
---
| | | |
| --- | --- | --- |
| Tuesday, November 10, 2020, 10:34 AM | | |
Last season, the Cubs bullpen underwent a colossal makeover filled with bumps and bruises along the way. As the season went on, that same pen continued to improve to the point where they became the best bullpen in the national league by September. That is kind of shocking when you look at the names that Theo and company put together during the offseason.
Despite that group of pitchers being a pleasant surprise last season, look for the Cubs pen to undergo significant changes once again as a lot of those same arms won't be around next season. Of course, you have guys like Rowan Wick, Jason Adam, Ryan Tepera, Kyle Ryan, and Craig Kimbrel as virtual locks, in my opinion, but what about the rest of the pen.
Last season the Cubs struck gold when they signed Jeremy Jeffress to a veteran's minimum contract. Not only was that a great pickup, but it proved to be one of the more underrated signings of the entire offseason as Jeffress was phenomenal. Looking at the arms the Cubs will be losing in the pen, Jeffress is most notable and should be at the top of the Cubs list to retain.
Not only was he involved in countless high leverage situations, but he filled in for Kimbrel after he lost the closer job and pitched outstanding. Granted, his strikeout numbers were down, and his walk rate was up, but Jeffress still posted a sub 1.5 ERA, proving he still has plenty left in the tank. There is no way the Cubs or anyone for that matter gets him at the price he signed for last season, but he needs to be on their list in terms of bringing him back.
Another pitcher whom the Cubs should consider reuniting with is on the team in both 2018 and 19 before heading to free agency last season. I am talking about Brandon Kintzler, who had an incredible 2020 of his own. Kintzler is no stranger to the free-agent market, as he has been part of the league since 2010. Across his 11 seasons, Kintzler has bounced around through five organizations, spending most of his time with the Brewers.
Whenever you have a guy bouncing around a lot, he has the reputation of being a serviceable reliever. While that may be the case with Kintzler, he is often overlooked in terms of the many great relievers putting together a great career. Whether he pitches out of the sixth, seventh, eighth, or ninth innings, Kintzler has proven to be a legitimate arm out of the pen.
Across 454 career games compiling 449 innings, Kintzler has pitched to a 22-23 mark with a respectable 3.31 ERA. He also owns 84 holds and 61 saves to his name, which shows you how valuable he can be. Although he has never really been a full time closer, he did find his niche in that role with Milwaukee and Minnesota across the 2016-17 seasons. During those two seasons, Kintzler compiled 46 of his 61 career saves, including a career-best 28-32 with the Twins in 2017.
He then spent the next three seasons filling various roles with different teams before landing as the Marlins closer this past offseason. Once again, Kintzler proved he can be lockdown in the ninth inning going 2-3 with a 2.22 ERA across 24 games, including 12-14 in saves. Kintzler also ended the Cubs season in the NL Wild Card round when he struck out Jason Kipnis to cap off the two-game sweep.
Kintzler is very familiar with the Cubs and how they do things as part of their organization for two seasons. After struggling in 2018, going 2-1 with a 7.00 ERA in 18, Kintzler bounced back in a big way in 2019, proving that his 6-million-dollar option was a significant investment. Not only did he pitch in 62 games that season, but he did so by pitching to a 2.68 ERA, going 3-3 in the process.
Not only that, Kintzler led the team in holds that season with 17 and picked up one save in three tries across 57 innings. The thing that stood out in 2019 as opposed to his half-season with the Cubs in 2018 was his command. After walking nearly as many hitters as he struck out in 18, Kintzler rebounded to post his best strikeout to walk ratio of his career at 13BB/48K. His 215 opponents' batting average was also a career-low.
At 36, Kintzler is nearing the end of his career and will find it very hard to sign anything beyond a one-year team-friendly deal. What he does have working in his favor is long term success. Unlike most high leverage relievers, Kintzler is not a flame thrower as he tends to sit in the 92-94 range with his heater. He also features a slower heater with sink that helps him generate tons of ground balls to help keep hard contact at a minimum.
Much like what Jeffress brought to the table last season, fans shouldn't be opposed to seeing Kintzler come back on another one-year deal. He is someone you can count on in different roles, and he gets hitters out his way. The Cubs will be in the market for reliever help. Adding a guy like Kintzler feels like a good plan.