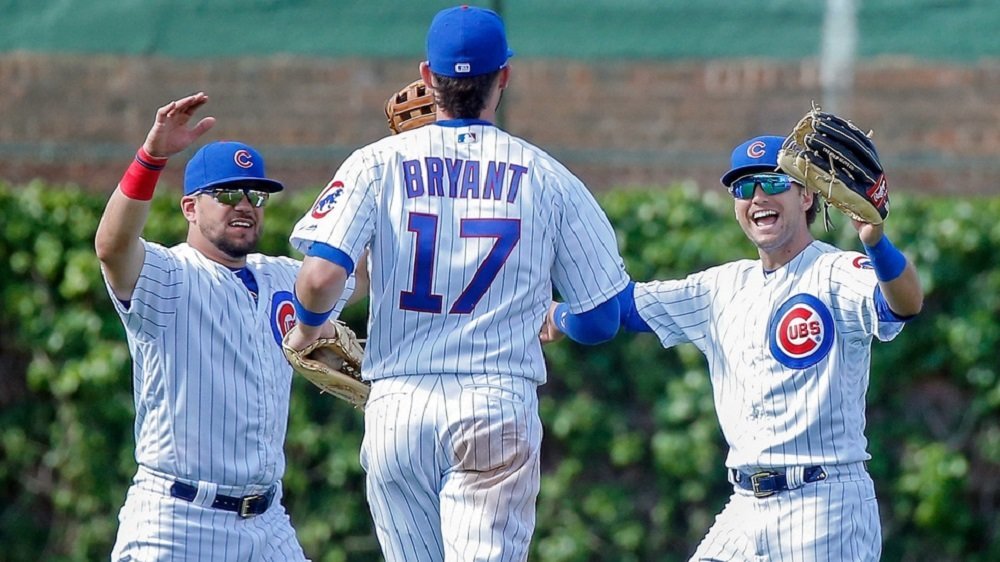 | | |
| --- | --- |
| The fate of baseball in 2020? Flip a coin | |
---
| | | |
| --- | --- | --- |
| Thursday, June 18, 2020, 8:25 AM | | |
Want to know the latest about whether baseball will return in 2020? My advice is to flip a coin, but when I tried that, it landed on its edge. The battle goes back and forth. We have a deal. Then we have no deal. "I'm 100% certain baseball will return," then, "I won't handicap the odds, you saw what happened with my 100% prediction." Whether we see baseball or not, one thing is sure – the calendar period earmarked for MLB this season has certainly been suspenseful to date.
Here are the latest developments.
By the end of business yesterday, MLB thought that they had laid the proper infrastructure for what would be a 60-game season. For whatever reason, the owners don't want a larger schedule, presumably due to expected revenue losses, but that approach seems almost foolish. No, MLB will not be that entity that shows mega billions in profit this year, but the more they play, the greater the odds are that revenue streams continue to increase as fans start returning to the – well, to their couches to watch. Gate revenue will be nonexistent, merchandise revenue will be a fraction of what it should be, but advertising revenue will provide at least some financial relief – albeit much less than usual. Lest we forget, baseball is a business, and losses can be written off.
Owners are believed ready to sign off on what they see as a deal — 60 games at prorated pay, plus $58M in playoff pool/salary forgiveness, waiver of grievances, expanded playoffs for 2 years — but the ball is in the hands of players, some of whom see it as a proposal, not a deal

— Jon Heyman (@JonHeyman) June 18, 2020
Their biggest obstacle was overcome – or so they thought – when the MLBPA agreed to waive any grievances. Um, not so fast.
Updated story: Owners thought 60 games at full prorated pay was a done deal. Players? That's a proposal; we need more games. https://t.co/bk6rReG6km

— Bill Shaikin (@BillShaikin) June 18, 2020
For weeks now, I've been writing that the players want 100-114 games, full proration, with a playoff schedule lasting until about Thanksgiving. That information was given to me by a player, so rest assured, it's accurate. Will the union soften its position on the number of games and the duration of the season? I'm confident they will, as they've carefully crafted a proposal that will allow room to negotiate. Under no circumstances, however, are they going to settle for 60 games, whether fully prorated or not.
While the sides continue to battle back and forth over how many games can be played (my money is on the union this time around), other things have developed.
Want a National League DH? Well, like it or not, the DH will become a fixture this year – and most likely beyond. With limited time to get ready – assuming a deal is ever officially reached, the sides have apparently consented to a DH for all games in 2020, and according to NBC Sports Chicago, that'll be the case for 2021 and probably beyond.
Ken's take? They're ruining baseball.
.@JLester34 can DH, right? pic.twitter.com/w4rvpVPzs2

— Cubs Talk (@NBCSCubs) June 18, 2020
I fully understand implementing the DH for this season – especially for the sake of protecting pitchers from injury. Furthermore, without knowing what the schedules may look like, the DH may almost be a necessity this year. I'd like to think that any schedule would be a condensed version of a regular-season, but depending on how many (or few) facilities are used for games, you could see an awful lot of interleague play.
I digress.
Before we get the cart in front of the horse on the DH issue, the two sides must first iron out an agreement. I can only imagine that Rob Manfred's blood pressure is hovering somewhere around stroke level, as the union continues to shoot down proposal after proposal from the league. Are the players being unfair? I don't think so.
In a 60-game season, teams are only playing 37% of a regular season. That's not very many games to determine who is playoff worthy, and with extra millions on the table for playoff shares, teams want a fair shot at a piece of the pie. Additionally, the Cubs have always been known as a 'second-half team,' and 60 games is hardly enough to break into June during a regular season.
Just in case you were hoping for some sort of normalcy, don't get your hopes up. The teams will most assuredly be carrying extra players throughout the season in 2020, making the dugouts and bullpens look more like spring training as opposed to a regular season or even a playoff roster. As you'll recall, this year was supposed to see a 26-man roster, with playoff rosters expanding to only 28 players, with a maximum of 13 pitchers. Oh, by the way, the three-batter minimum still applies. (Now shaking my head...)
Hang in there. We may go a couple of extra weeks without baseball, but it'll be worth it when the league finally agrees to more games.
MLB, MLBPA still aren't seeing eye to eye on length of potential season https://t.co/EFrIUOIdjW pic.twitter.com/Cl2KB3Pwfh

— MLB Trade Rumors (@mlbtraderumors) June 18, 2020