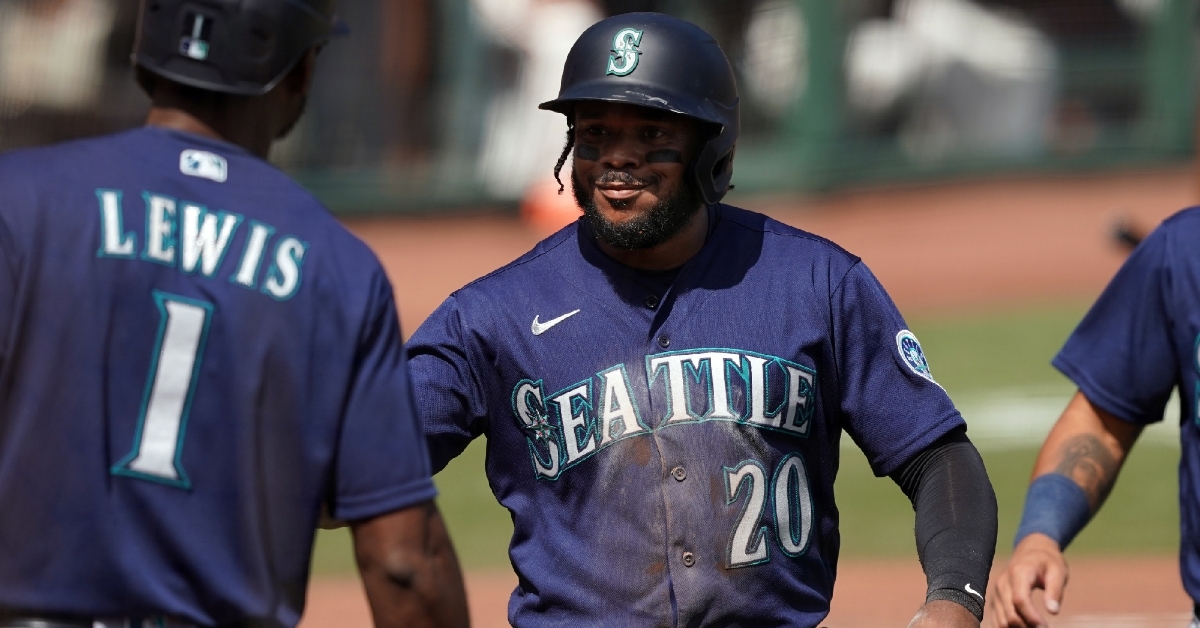 | | |
| --- | --- |
| Three Takeaways with Cubs signing outfielder Phillip Ervin | |
---
| | | |
| --- | --- | --- |
| Thursday, December 24, 2020, 8:35 AM | | |
The 2020-21 offseason for the Cubs has undoubtedly been a quiet one as the team has been more about subtraction over addition. Granted, they have made some offseason signings, but most of them have been minor league deals with a few spring training options. Well, the Cubs made their first MLB significant signing picking up a familiar player in Phillip Ervin off waivers from Seattle.
Ervin is someone Cubs fans should be familiar with spending most of his career with the Cincinnati Reds before heading to Seattle last season. Ervin is undoubtedly not going to be an everyday starter but will be very good as a fourth or fifth outfielder to give the Cubs some much-needed depth.
At 28 years old, the once top prospect in the Reds organization never really lived up to his billing, serving as mostly an average bat at best. He spent 2017-19 with the Reds before signing with Seattle last year. Much like many players this season, the 2020 season wasn't kind for Ervin, and that forced the Mariners to DFA him last week. What is one man's trash is another man's treasure as the Cubs have bounced on him and are bringing him to Chicago?
There have been many names surrounding the Cubs as to who they may target in the outfield, but Ervin wasn't mentioned too much. When you look at what the Cubs are trying to do and where their financial feelings are with the team, Ervin is the perfect pickup as he falls into their mindset. Ervin was a 2013 first-round pick taken 27th overall by the Reds.
What makes this signing an intriguing one for the Cubs is how valuable Ervin can be. Not only is he someone that has played all three outfield spots, but he has under team control through 2024 at a reasonable price. Ervin is one of those players that all teams would love to have, and given the right situation could turn out to be a pretty good pickup.
Although he may not be an everyday player, Ervin is someone the Cubs could use for various reasons.
First and foremost, you look at his outfield flexibility and his ability to play all three spots. That alone would allow the Cubs to move him around, giving people proper breaks when needed.
Second, the Cubs were one of the worst teams when hitting left-handed pitching last year. Ervin has posted a 113 WRC against lefties for his career, so adding that to the Cubs lineup will certainly help. The final reason he makes sense is his low-cost factor, which could pay off the Cubs' long term.
While those are all good things to have on your team, there are some negatives with this signing. Ervin is a platoon player who will see plenty of time but will never be an everyday player unless injuries happen. This will ultimately leave the Cubs still searching for an everyday left or center fielder at some point this offseason.
The second cause for concern could be his strikeout rate of 24.2%. Even though that isn't terrible, it still isn't the contact bat people were hoping for, and that is a high strikeout total you're adding to a lineup already prone to strikeouts. While his 8.5% walk rate isn't terrible, his 85.4 MPH exit velocity is not good, which needs to change.
Third and perhaps the most puzzling decision on bringing him aboard is that Ervin is out of minor league options. That means that not only does he have to make this roster out of camp, but the Cubs can't just send him down and hope to call him up later. I don't want to say they are stuck with him, but they will need to make a tough decision to keep him on the roster even if he struggles for a while.
The way things stand, Ervin will be a roster bubble type of player, especially if the Cubs still plan on targeting an everyday outfielder. However, if the Rosters expand to 26 men or larger, Ervin is the perfect platoon option for Chicago, who can provide the Cubs with tons of flexibility.
Ervin has never hit for tons of power, but he did manage to hit a career-best .271 in 2019. That also came with a career-high seven homers and 30 RBIs as Ervin showed some promise that season. Clearly, the Cubs believe Ervin can bring something to the table, and if he does get more playing time, his numbers could improve.
The #Cubs today claimed OF Phillip Ervin off waivers from the Seattle Mariners. pic.twitter.com/oRmAWmBYJs

— Chicago Cubs (@Cubs) December 22, 2020