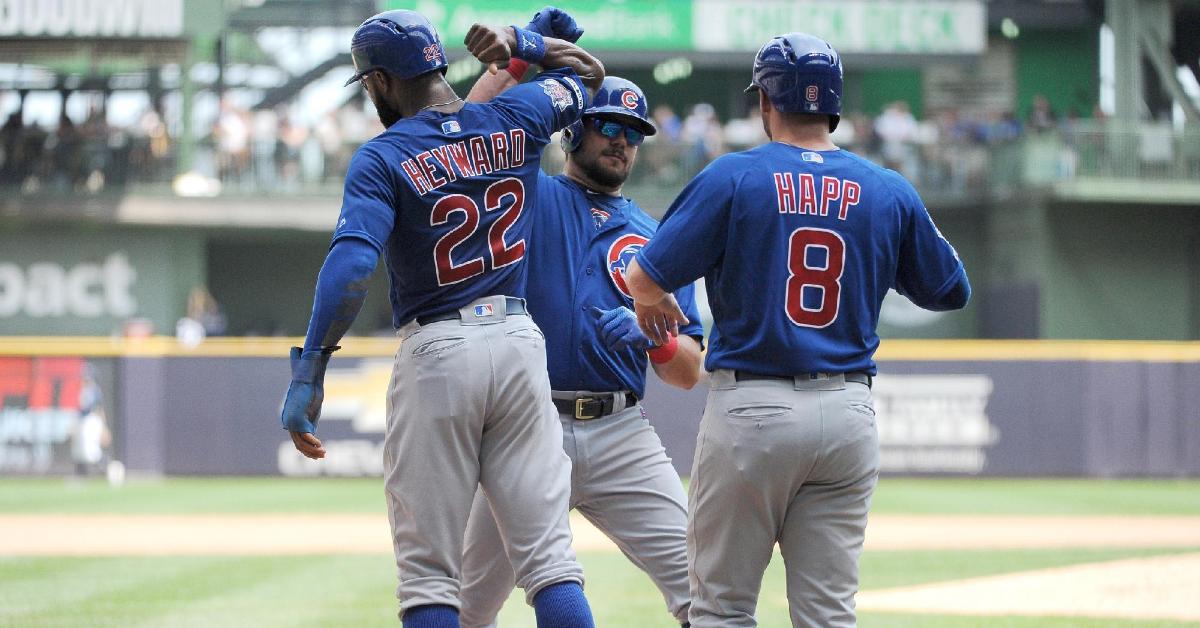 | | |
| --- | --- |
| What to expect from the 2020 MLB season | |
---
Finally, after months and months of peeling the band-aid off the wound, Baseball will be returning in 2020 as players and owners have agreed on this season. While this season is now going to be a shortened season and something that we may never experience again, specific safety and health protocols need to happen before any games can begin.
However, the good news is that it appears as if Baseball is on track to begin next week with the regular season starting sometime near the end of July if no hiccups happen from now until then.
Here is a list of some of the changes that fans can expect this season.
In case you missed it, the MLB and the players have settled on a 60-game season, which is a far cry from the 81 games that was proposed a few weeks ago. To play the 60-game schedule, Spring training 2.0 is set to begin July 1 with the regular season starting sometime around July 23-24. The regular season is set to end on September 27, with the playoffs to begin Sept. 29 or 30th.
The most significant change in what was expected is the spring training 2.0, as that will now take place at Wrigley field for the Cubs and the rest of the home ballparks for the league. It will no longer consist of teams playing in Florida or Arizona, so there is a lot to be answered in terms of what games will look like.
Once the regular season is underway, teams are expected to play their games in their home ballparks if they are allowed too. That means that we will see plenty of action at Wrigley this season on TV, but won't have the privilege to enjoy the games in person this season. As much as I love going to games in person, I can sacrifice it this season if that means bringing Baseball back.
One change to the latest proposal that I found odd was the playoff format. As we have documented in the past, the players were pushing for not only an expanded postseason format for this season, but next season also. Just when it appeared that would be happening, it is not happening this year as we can expect the normal 10-team format for the 2020 season. That format includes the standard three division winners in each league plus two wild card teams. That will make things very interesting this season, especially when it takes some teams longer to gel than others.
Another change you will notice shouldn't come as a surprise to anyone as a Universal DH will be implemented this season. This has been talked about for years, and many thought it was only a matter of time until the NL adopted the DH format. Well, it appears this year is that time, and if things go well with it, you could see this as something permanent in the NL. This is to aid in player health and safety while trying to make things an even playing field as much as possible.
I personally like the Universal DH rule because it gives the Cubs an advantage most teams in the NL don't have. Now, instead of having to choose between Ian Happ, Albert Almora, Kyle Schwarber, and others to play outfield spots at times, Schwarber can be your primary DH allowing Happ and others to see more at-bats. Not only will this make the Cubs lineup deeper and more dangerous, but more players will have a chance to get into a daily rhythm with consistent plate appearances.
Looking at the schedule, I honestly thought they would keep the current schedules the same and just play them from the July 23 date on, but it makes sense as to what they will be planning to do. The schedule is going to be done geographically, and consists of Central opponents form both leagues. You have the current NL Central, which the Cubs will play 40 times, ten against each team with five games at Wrigley, and five games at Cincinnati, St. Louis, Pittsburgh, and Milwaukee. The remaining 20 games are coming from the AL central in which the Cubs will play each team four times. That means they will have ten more games at home and 10 of those games on the road.
If you are looking out for the health and safety of players, this makes a ton of sense as it keeps travel as minimal as possible, except for Pittsburgh, who happens to be in the central division despite being on the east coast. If they could somehow swap Toronto with Pittsburgh this season to help with travel, it would make sense, but this is the best they can do at this point, and I love the idea of playing mostly Central division teams this season. That leads me to believe that the original schedule that was created this season could be used next season with just new dates.
Some other things to take note of this season are going to be less noticeable, but equally as important. For starters, the roster size is going to go from 26 players to 30 players to start the season but will go back down to 26 after two weeks. Ideally, I thought it would stay at 30 for the entire year, but they already extended it one player before the shutdown, so they don't want to implement too many changes at this point.
Typically, the trade deadline always falls on July 31. However, with the season starting on July 23 that would only give teams a week to make deals should they elect too. Knowing that was the case going in MLB has agreed to move the trade deadline back to August 31 this season, but I don't expect too many moving parts this season as the season will be too short to really help a team.
One rule that was implemented this past offseason was a three-batter minimum to speed up the game, and that rule will continue to remain in effect this season. However, it will be extra innings that will look completely different as MLB will experiment with a rule that the Minor Leagues had in place last season.
When extra-inning games happen this season, teams will start the inning with a runner on second base before a single pitch is thrown. That will force managers to decide whether they want to give up an out to move runners over or if a pitcher wants to walk the next hitter to set up a double play. This all comes down to strategy, and they are looking to end games as quickly as possible, especially with a more condensed season ahead.
I'm sure there will be plenty more rule changes going into effect over the next few weeks, but this is what we know right now, and this is what fans can expect to see. Regardless of how weird this season is going to feel, it is great having Baseball back.
Upgrade Your Account
Unlock premium boards and exclusive features (e.g. ad-free) by upgrading your account today.
Upgrade Now