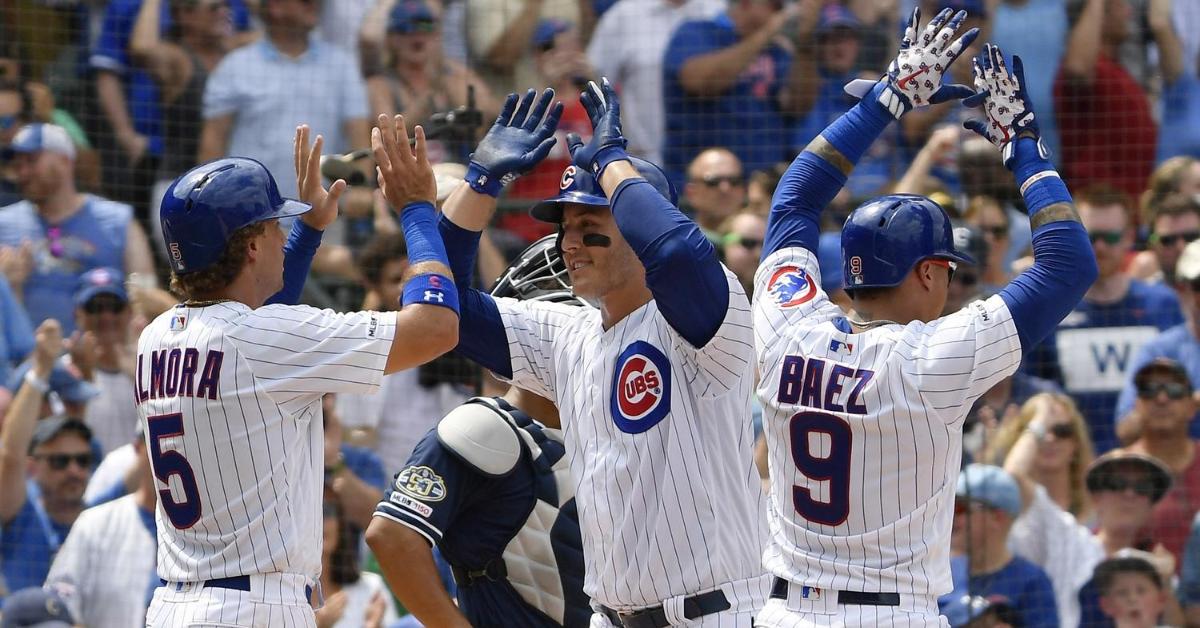 | | |
| --- | --- |
| What to make of the MLB proposal with three divisions? | |
---
By now, I am sure you have either heard or seen reports of MLB's new realignment plan for this season and have some opinions on it. In case you haven't heard or have not paid much attention because you are under the assumption baseball won't be played this season, talk over the past few weeks has been about having three centralized quarantined locations with Arizona, Texas, and Florida being listed as potential spots.
Given what the new proposal looks like, it seems very likely that this is indeed the direction the MLB is going. To sum things up, MLB has proposed a new realignment for this season only, which features a West, Central, and East division. Going off that, it would seem most likely that the West would play in Arizona, East would play in Florida while the Central would ultimately play in Texas.
The Western Division is combined with both the AL and NL West teams dividing as follows. LA Angels, Oakland, Houston, Seattle, Texas, Arizona, Colorado, LA Dodgers, San Diego, and San Francisco. The Eastern Division and Central division follow the same trend as the West with one minor change. Atlanta and Pittsburgh are switching spots moving the Pirates to the East and Braves to the central. That would leave their divisions as follows.
East: Baltimore, Boston, NY Yankees, Tampa Bay, Toronto, Pittsburgh, Philadelphia, NY Mets, Washington, and Miami. Central would be Chicago White Sox, Chicago Cubs, Cincinnati, Cleveland, Milwaukee, Detroit, St. Louis, Kansas City, Atlanta, and Minnesota. While these divisions make a ton of sense, the only change I would make is moving Toronto to the central and leaving Atlanta out east. Toronto is very close to Detroit and the Ohio teams, while Atlanta is by the east coast and Florida teams.
I know most of us are watching this and thinking hey, this is only smoke and mirrors. Still, given the amount of feedback we have seen from this most recent proposal, it is safe to say that people are becoming more and more optimistic baseball will be returning this season by each passing day. To go even further, teams are showing their desire to play in their home parks, which is why this new three-division proposal was put in place.
While I still think three centralized locations may be the only way this works, adding a three-division pod as this limits team travels to a centralized area. You could very easily play a 100 game season, playing each team in your division 10 or 11 times each. That is far better than what things were looking earlier.
While geographically speaking, this approach makes 97% sense minus the Braves in the central situation, but it does come with some problems along the way. Not only would MLB have to create a brand-new schedule on the fly, which is often time-consuming as it is, but an entirely new playoff format would need to be discussed months after making changes already. To allow teams to play at home and reduce travel, I firmly believe this would be a wise decision at this point, and you could potentially do what the NFL does at this point.
I already discussed what a schedule could look like, but let's take it a bit further and discuss the playoff portion of this. You would have a combined playoff field instead of the typical NL and AL brackets. You would have your three divisions winners and most likely one or potentially three wild card teams making it in as well. The remaining teams I would assume would be based on regular-season records, so there is a chance four playoff teams could come from one division based on how the records shape out.
Once the postseason starts, there is a variety of ways things could happen. For starters, if you go with four teams, it would be your standard 1v4 and 2v3 matchup. Should five teams make it, expect a 4v5 and 2v3 first round with the best overall team to receive a bye. I like the six-team format because it would be closest to our current format. In that instance, the teams with the top two records receive a first-round bye, while the remaining teams play a 3v6 and 4v5 matchup. Depending on travel, seeding could be different, but it could work.
We already know a full season is not going to happen, so things are going to be weird this year. I have already gone record by saying, let's have some fun this year by putting talked about changes and rules in place for this season only to see how it goes. There is nothing to lose at this point, so changing things up a bit for one season could go a long way, especially considering MLB plans to expand down the line.
Not only would the NL Central remain mostly the same, but adding the White Sox, Tigers, Indians, and Twins into the equation for one year would mean some big-time fun in Chicago. These are the teams the Cubs see once every three years (minus the White Sox), so seeing them more frequently would be a good thing rivalry wise.
Going a little more off this new proposal and it appears the season would start in late June early July with expectations of playing 80-100 games depending on they can figure out the schedule. That also couldn't happen until Spring Training part two is over, which appears to be set for early to mid-June at this point. Regardless of your stance on this situation right now, MLB seems to be taking steps to make things better.
Upgrade Your Account
Unlock premium boards and exclusive features (e.g. ad-free) by upgrading your account today.
Upgrade Now