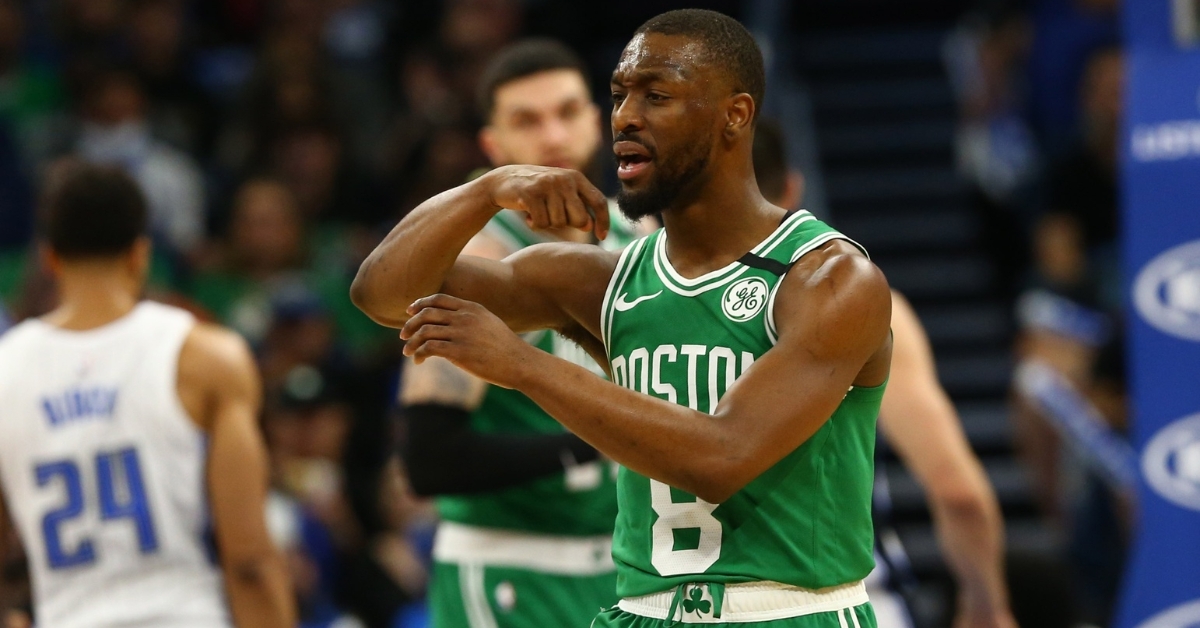 | | |
| --- | --- |
| Bulls rumored to be looking into Kemba Walker | |
---
| | | |
| --- | --- | --- |
| Saturday, November 21, 2020, 1:59 PM | | |
As draft night has come and gone, the Bulls are still in need of veteran guard help. Guys like Fred Van Fleet and Goran Dragic are on the market, but with only nine million dollars in cap space in hand, those two will be out of the Bulls price range. The only way I can see Chicago picking up a veteran guard is by having them either trade for one straight up or somehow agree to a sign and trade with another team.
There have been plenty of rumors surrounding potential options and or targets for the Bulls. This one makes the most sense out of all of them. As reported by Kevin O'Conner on a radio show a few days ago, Arturas Karnisovas and the Bulls have been in talks with Boston in hopes of getting Kemba Walker. This new front office continues to amaze me and is something the Bulls fans haven't seen in a while.
Not only are they aggressive and have a plan in place, but it appears they are willing to go above and beyond to help this team become winners sooner rather than later. Adding a veteran guard through trade or free agency would greatly benefit that process, and adding an all-star like Walker would be a big move.
Obviously, this is only a rumor, and there is no proof as to the truth behind it, but this does have to be taken more seriously if this is indeed true. If the Bulls have discussed going after the four-time all-star, it shows you how serious this front office is about winning for the future and contending sooner than most thought. It also once again proves that this front office means business and to expect the unexpected.
Walker may have dealt with his share of injuries recently but is still viewed as one of the better point guards in the east and the NBA. At 30 years old, Walker still has plenty left in the tank and lots to prove after a down year last season. Keep in mind, Walker is set to make 108 million over the next three seasons, including a 37.6-million-dollar player option in 2022-23, so Chicago would need to take on that salary.
Making this move work will be challenging, especially when you look at the financial Burdon in return. Adding a guy like Walker would already take a team tight on cap space and only make them tighter as they would have to give up someone on the current roster. Otto Porter Jr immediately comes to mind as he is the highest-paid player on the team at 28 million. Porter is also in the final year of his deal, so the Bulls may want to unload him at some point anyway.
Boston would most likely want a draft pick and something else in return, which the Bulls have, but they may not want to part with. Getting Walker would be a slam dunk move for this front office, and it would give Zach Lavine a legitimate point guard to run this offense. That would take the pressure away from him and allow him to get open for better shots. If people continue to guard Lavine, Walker has shown the ability to be a 20 plus point scorer every night, so it makes the Bulls that much more profound.
These are just rumors, so fans shouldn't get that excited about it at this point. However, seeing how aggressive the front office has been and seeing some of their discussing names is promising. Asking for Walker is something the old group never would do, and it just reassures Bulls fans they are in great hands.