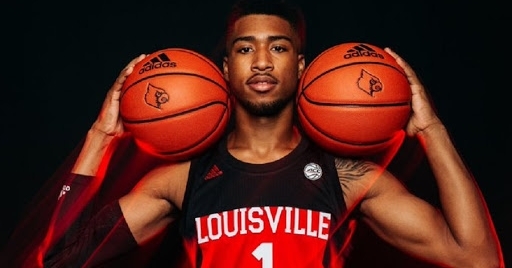 | | |
| --- | --- |
| Bulls scouting top junior college player in the nation | |
---
As we are getting set for the return of the NBA for 24 teams, the Chicago Bulls will unfortunately not be part of return as they didn't qualify. Even with that being said, it doesn't mean the Bulls are just taking this time off from basketball as the new front office is continuing to look at all the options ahead of the 2020-2021 NBA season.
From pending Free Agents, trades and the current state of the coaching staff a lot of tough decisions are on the horizon for this Bulls roster as we are going to see some drastic wholesale changes. Another thing the Bulls need to focus on is the NBA draft which in normal circumstances would have been two weeks ago, but now has since been pushed back to Oct 16 meaning things could get tricky around that time.
We already know some of the top recruits who have declared for either the G League out of High School, or the draft itself, but what happens if the College season is pushed back because of COVID. Not only could that effect next years draft class, but this year's draft class as those players who originally declared may have no where to go. With that in mind, the Bulls are keeping all options open and looking at different options leading into the draft.
One of those options appears to be the Junior College route in which the Bulls have been in conversations with Jay Scrubb. If this name doesn't sound familiar, Scrubb is the top ranked JC prospect in the nation right now and does not have to go to NCAA before opting into the NBA draft. The 19-year-old from Trinity High School in Louisville, spent the past two seasons at John A Logan JC where he has developed into an intriguing prospect.
At 6-6 200 LBS, Scrubb brings decent size to the forefront with him and plays both the SG and SF positions. While both of these positions are not a need for the Bulls with Zach Lavine and Otto Porter JR occupying those spots, having a potential prospect in Scrubb could come in handy especially if either one of those guys is traded or hurt during the season next year.
Scrubb has been a beast on the JC circuit, not only winning freshman of the year award honors in 2019, but upping that to two player of the year awards as a sophomore in 2020 proving he is the real deal on the court. Looking back at his senior season in high school in which he averaged 17.8 PPG and 7.1 RPG you can see why he was recruited, but not as heavily as some would think.
Fast forward to his JUCO career and his numbers have gotten even better. As a freshman, Scrubb averaged 20.2 PPG, 8.9 RPG and 1.6 BPG while shooting a deadly 46% from three-point range. Those numbers increased to 21.9 PPG, 6.8 RPG as a sophomore, but saw his assists go from under one to 2.7 as a sophomore. Despite receiving offers from Louisville, Memphis and Texas Tech in high school, Scrubb thought the JC route was the best for him and given his numbers it looks like he made the right choice.
On April 9th, Scrubb announced that he was not only entering the NBA draft, but would be signing with an agent forgoing his remaining college eligibility. The question now remains where he ranks among the top college prospects in the game. Had this been a normal draft, I would have viewed him as a late first early second round pick. Now, with I believe a lot of players choosing to go back to school in the coming months, Scrubb could find his way into the middle part of the first with top 10 potential depending on fit.
The Bulls will once again be picking around the top 10 and will be looking for another impact player to add to their recent list of selections. While he may not be at the top of most lists, Scrubb is certainly worth looking at as he could end up being an under the radar steal come draft time.