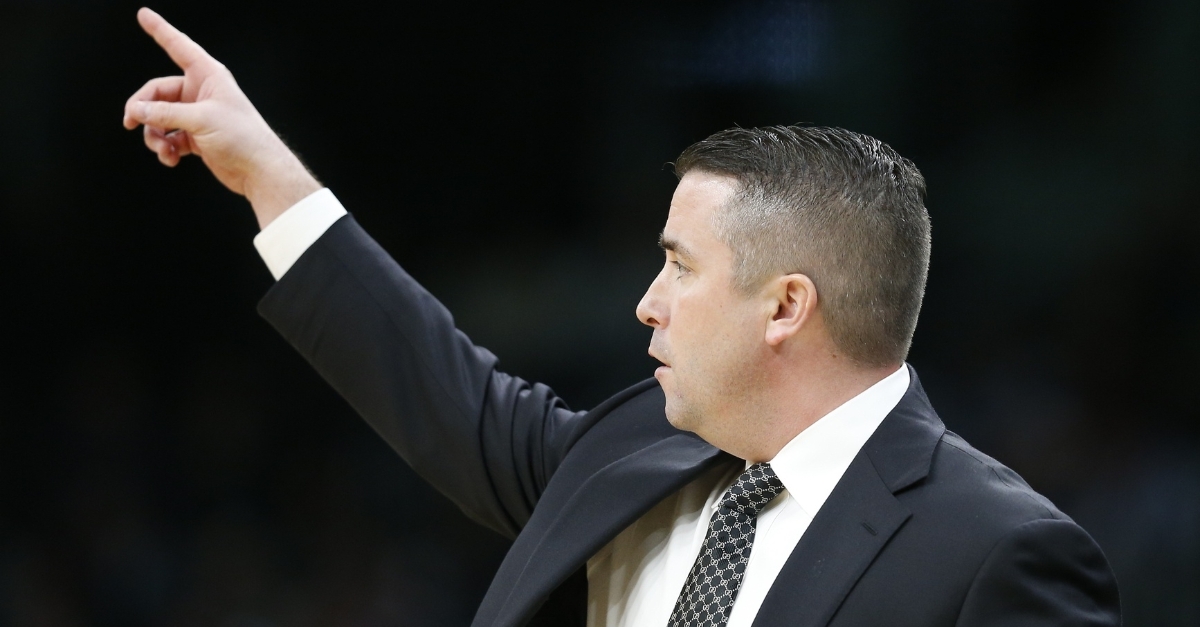 | | |
| --- | --- |
| Coaching Profile: Dan Craig | |
---
When we talk about Coaching Trees in the NBA, a few names come to mind. Gregg Popovich, Phil Jackson, and Pat Riley are some of the Leagues' most successful coaches ever to patrol the sidelines, and their predecessors have done the same. Take Riley, for example, as his hand-picked replacement in Eric Spoelstra is heading back to the Eastern Conference finals and has proven to be one of the game's best Head Coaches.
With the amount of success Spoelstra has been having, it appears one of his assistants is ready to leap Dan Craig. When we talk about assistant coaches prepared to jump to a head coach, Craig is the youngest at 38 years of age. For nearly 20 years, Craig has been one of the league's best-kept secrets and has benefitted from being a part of one of the best-run organizations in the NBA.
Craig began his coaching career in 2003, where he started as the Miami Heat video coordinator on an interim basis. He followed that position by slowly working his way up the Heat ranks holding positions as a Video Coordinator, Player Development Coach, and now an Assistant Coach. Craig knows the ins and outs of an organization.
Not only has Craig spent time working under Spoelstra for the past seven seasons, but he also served as Head Coach of the Miami Heat G-League franchise Sioux Falls in 2015-16. While leading the Skyforce, Craig not only won a league-best 40 games but took home the G-League title that season, and Craig was named coach of the year. Not bad for a first-year head coach.
Championship DNA is certainly in Craig's blood. Not only does he have the G-League title under his belt, but he has been a part of all three of the Heat's NBA championships playing huge roles within the organization for all of them. Craig is not only working with the current team, but has had run-ins with Chris Bosh, Lebron James, Dwayne Wade, Ray Allen, Shaq, and Alonzo Morning. That is a list filled with Hall of Famers.
While Craig may not have been on the Bulls initial list of coaching Interviews, he and Jamahl Mosley have now been added as the Bulls do intend to talk with him. With the Heat still in the NBA playoffs, it is hard to get a formal interview with Craig, but the Bulls have spoken to him within the Orlando bubble.
None of us know the severity of interest that Chicago may have in Craig, but a source close to the Heat feels the Bulls are indeed very interested in Craig's services. Along with the Bulls, fellow Central Division opponent Indiana also seems intrigued by Craig, so keep your eye on them in the interview process.
Although Craig may be a mystery given how long he has been stashed inside the Heats organization, you can see why a team like the Bulls has some interest. Hiring Craig may have an ultimate plan to adopt a similar culture to what the Heat have developed, which is good for any NBA franchise. Along with Miami's success since around 2006, the Heat has developed a reputation as a team known for their work ethic and intensity. Craig is a big reason for that.
Craig has earned the respect of both young players and veterans, which is essential for this young Bulls roster. Along with Respect, Craig's ability to develop players is his most intriguing quality; another reason why Chicago is showing interest. The Bulls have the young talent to make a post reason run, but that talent hasn't developed the way they expected. Given what we have seen from Tyler Herro, Duncan Robinson, and Bam Adebayo, Chicago should be excited to see Craig's name in Bulls discussions.
Chicago may have been one of the better defensive teams last season, but their offense was not. Adding a face like Craig will undoubtedly give this offense a much-needed boost as the Heat ranked seventh in the NBA in terms of offensive efficiency. The Bulls don't have a player like Jimmy Butler that the offense can run through, so expect a system predicated on ball movement. That will free up players like Zach Lavine and Coby White.
Craig has not only done his time working up through an organization but is exceptionally polished in terms of an Assistant coach. He has done a lot for the Heat organization, and Spoelstra has come to lean on him a lot. He may not have NBA head coaching experience, but a G-League title shows that the big stage of leading a team isn't too big for Craig.
Upgrade Your Account
Unlock premium boards and exclusive features (e.g. ad-free) by upgrading your account today.
Upgrade Now