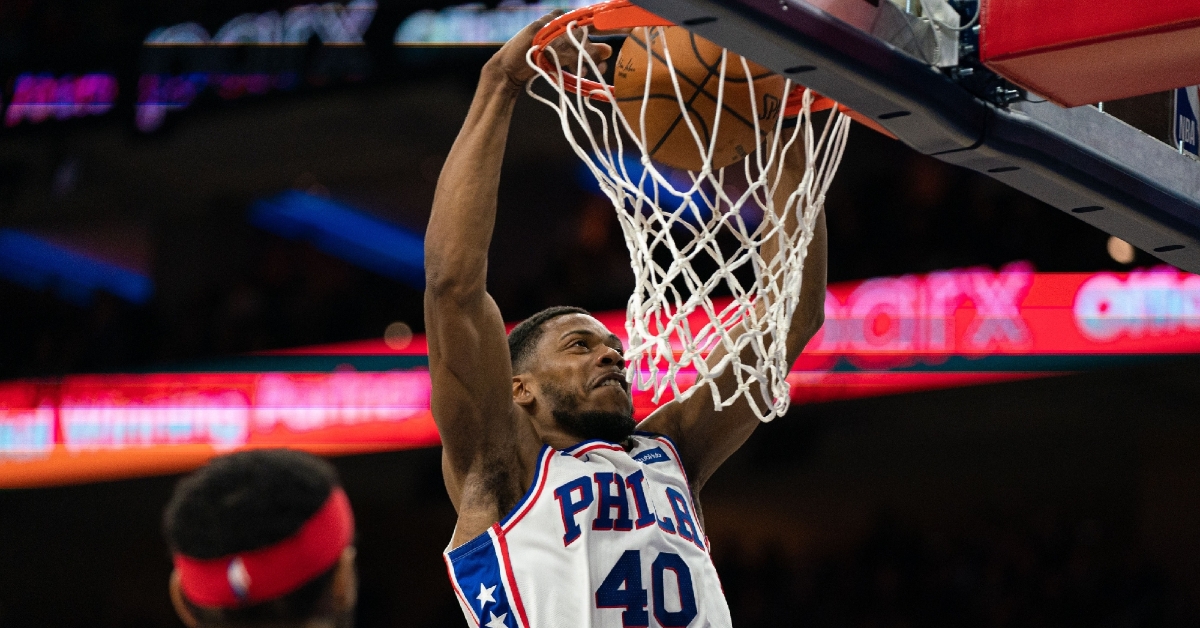 | | |
| --- | --- |
| Glenn Robinson III could be an ideal fit for Bulls | |
---
When you look at the Bulls, it is hard to gauge what they might be doing in free agency this offseason. On the one hand, you have a team with some holes to fill and has struggled with an identity. On the other hand, you have a plethora of young talent that may take this team to great heights with the right coaching staff in place.
Given where the Bulls are in terms of overall cap space, don't expect them to break the bank on free agents this offseason. Instead, look for them to do their best when it comes to filling their needs with role type players. One of the players linked to Chicago as recently as this weekend is 26-year-old Glenn Robinson III.
Son of former Milwaukee Buck Glenn "Big Dog Robinson," the former Michigan star, was taken in the second round in 2014 and has turned himself into quite the role player. At 6-6 and 222 pounds, Robinson offers the Bulls some size at the wing position, which they focus on this offseason. Although not nearly as skilled and successful as his father, Robinson has done a great job discovering his role in the league and giving nothing but 100% in the process.
After being drafted by the Minnesota Timberwolves, Robinson was traded midseason to Philadelphia and struggled to find consistency as a rookie. He then spent the next three seasons for Indiana playing in a career-high 69 games in 2016-17 before signing with Detroit following that season. After his one season in the Motor City, Robinson signed with the Golden State Warriors, where he had his best season offensively.
Despite playing in just 48 games with the Warriors, Robinson provided Golden State with a ton of minutes and averaged just shy of 13 points off the bench. He resigned with Philadelphia on a one-year deal this offseason and averaged 7.4 points across 12 games. Now a free agent again, Robinson is not only looking for a home but looking for perhaps a multi-year deal to get comfortable in an organization.
Robinson is not the type of player to start for many organizations. Instead, he is a great role player coming off the bench who often will give you 20-25 solid minutes. His length can be a problem defensively, and despite his scoring numbers, only sitting at six points for his career that season with Golden State showed his true potential.
Robinson is a great shooter, especially when it comes to three-point shooting, which is a desperate need for the Bulls. For his career, Robinson shoots around 46% from the field and is just under 38% from deep with a few seasons of hitting 40% of his outside shots. Robinson is also the type of player who can give you five or six rebounds per contest, so there is value.
With the future of Otto Porter uncertain when you look at his option and Chandler Hutchison as the only other real wing on this team, Robinson is an intriguing piece for the Bulls. He is someone you could sign for two seasons and should have him for five million or less per season. There is a lot of value to having him on your team.
As mentioned above, Robinson has never been a starter before, so he wouldn't expect to start in Chicago. He has always been a role player, and he thrives in that role. His outside shooting ability will be tremendous for the Bulls as they have been near the league's bottom the last three seasons. Chicago did get better from deep last season, but nowhere near the rest of the elite shooting teams. Robinson could be a guy that moves that percentage in the other direction giving the Bulls a shooter off the bench.
Signing Robinson is the type of move I think Chicago makes this season, and the new regime will be very active this offseason. The only question I have is, how serious are they about contending this season? If they are serious, look for them to be active in both the free agent and trade front. If they want to compete long term, look for roster filling moves this season until they free up some cap space.