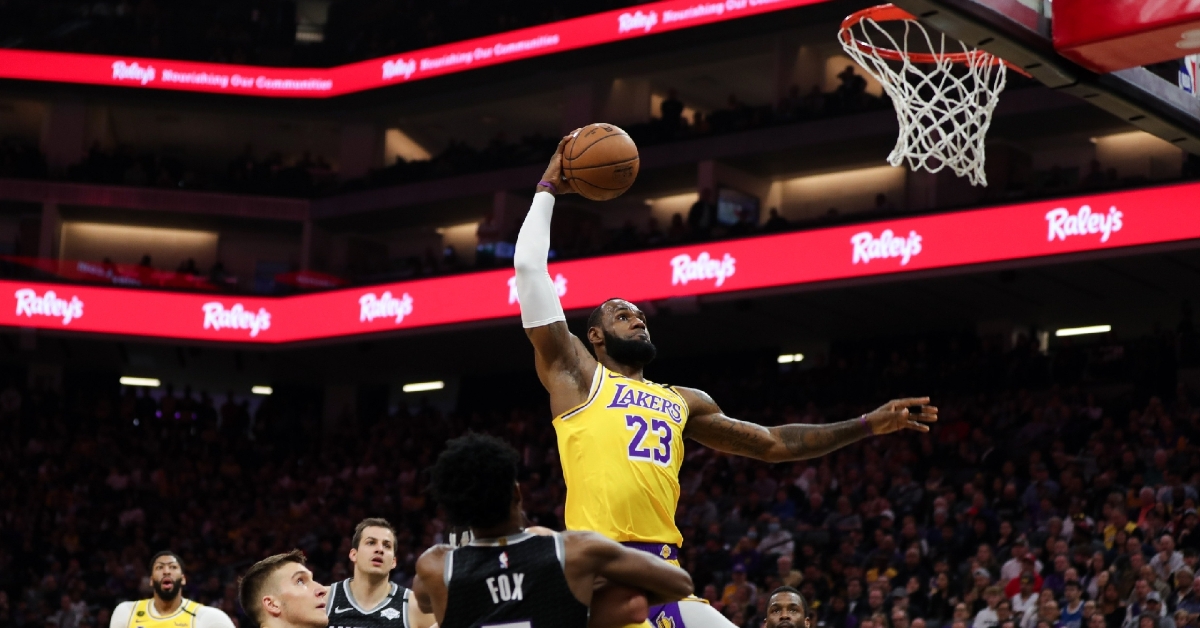 | | |
| --- | --- |
| How did the Chicago Bulls blow it with Lebron James? | |
---
We are reaching the 10th anniversary of nine of the most famous words in NBA history. Those nine words are, "I WILL BE TAKING MY TALENTS TO SOUTH BEACH." A phrase that shocked and rocked the NBA nation that summer as Lebron James was leading his hometown team Cleveland who drafted him No.1 six years before that and was now joining forces with Dwayne Wade and Chris Bosh in Miami.
At the time, it looked like a dynasty in the making with the potential for the Heat to win five championships. While the Heat did make the NBA finals four straight seasons, they only managed to win two of those finals, leaving some fans wanting more.
Lebron made his decision to head to Miami that season, but it wasn't as cut and dry as you would think as several other teams were in on him that summer. Five other teams were poised to land the best player in this generation as New York, Miami, Cleveland, Brooklyn, and the Clippers were all in position to get him. Our beloved Bulls were also on that list of teams, and for a while, they seemed like the favorite to land his services.
All the teams in the running to get him felt at one point they were oh so close to getting him when they never knew what it would take to get him. So how exactly did the Bulls miss out on the Lebron sweepstakes instead of luring him to Chicago to reincarnate the franchise?
When you look at the rich history of Chicago basketball, it is all centered around Michael Jordan, who has a statue out front of the United Center. He was the best player in the 1990's generation and led the Bulls to six titles during the 1990s, and it could have been more had he not tried his luck in baseball. He changed the franchise, and the Bulls have done nothing since his departure leaving fans frustrated from season to season.
The best way to get your team back to respectable measures is by bringing in another once in a generation player, and James was exactly the player that could have gotten it done. The closest thing we have had to Jordan since MJ himself, James, would have fit perfectly into the spotlight of Chicago while having no issue being the centerpiece of the Bulls franchise for years to come.
Would he have had the same success in Chicago as he did in Miami? Probably not, mainly because the supporting cast wasn't the same, but with a rising Derrick Rose at PG during that time, James would have had no trouble fitting in, and the free agents inevitably would have followed to help bring the Bulls another title.
Bulls owner Jerry Reinsdorf had as much reason as anyone to believe that James was indeed joining the Bulls. After scheduling a meeting with James that was supposed to be two hours in length, that meeting went well over the two-hour threshold, mainly at the request of James, his agent, and the rest of James' party at the time. I get that it is only a meeting, but James provided the NBA with a July 1-3 timetable in which he would be visiting two teams a day. The Bulls were the last of the six teams, so having the meeting run longer isn't shocking since he had nowhere else to be.
Chicago not only was looking at bringing James in but also met with both Wade and Bosh before they met with James knowing that he had an interest in coming to Chicago or, at the very least, playing with one of those players. It wasn't until later when the rest of the NBA world found out that James not only wanted to play with one of those players but both.
Heading into their meeting with James, the Bulls felt good considering how the meeting with Cleveland earlier was reported to be short and professional. Yes, the Bulls meeting was very professional too, but when James representatives ask a team to hang around past a two-hour meeting, you get a sense of how good things went. The telling point as to why the Bulls felt they indeed had Lebron was when he asked them the simple question. "Well, which one of the two do you think I should bring with me?"
When you hear something like that in a meeting, of course, you feel like you have a good shot at landing him, and it probably got the Bulls hopes up too much. The Bulls recently hired a new head coach in Tom Thibodeau that offseason and the entire meeting with the Bulls, Thibs raved about James and how we would play and fit into his new system both offensively and defensively.
During the meeting with the Bulls, Reisdorf knew that James was heading somewhere else solely based on one comment he made. Jokingly, Reinsdorf told James that he should stay put in Cleveland. James then responded with, "We are not from Cleveland. We are from Akron." At that moment, you knew that James was heading somewhere else.
Throughout this entire offseason, the Bulls were the front runner to land James up until he decided to head to Miami. What led to that decision is unclear, but many feel that it had to do with his desire to play with both Bosh and Wade, and at that time, Miami was the only team that could make it work with all three.
Chicago had Rose playing PG, Joakim Noah at the C position, Luol Deng at SF, and Keith Bogans at the SG spot that offseason. Adding a player like James certainly would have helped that roster both offensively and defensively. When it comes to Wade and Bosh, Wade was an ideal fit in Chicago that offseason as he would have easily replaced Bogans. Bosh, on the other hand, would not have worked mainly because the Bulls recently signed Carlos Boozer to a lengthy and expensive contract to play the same position as Bosh.
If that is the main reason why James didn't pick Chicago, I cannot fault him because he had a vision, and his vision came full circle at the perfect time for him and his career. However, if money and other options went into his decision, then I put that on the Bulls organization. They have a ton of money tied into that franchise, and they very easily could have made things work had it come down to it.
This was a move that changed the NBA landscape for years and changed the course of the Bulls franchise for the next five years as James ousted the Bulls from the postseason on countless occasions. With a new front office running the show now and a huge pending free agent class set for 2021, let's see if the Bulls are in a position to bring in a big-time star once again.