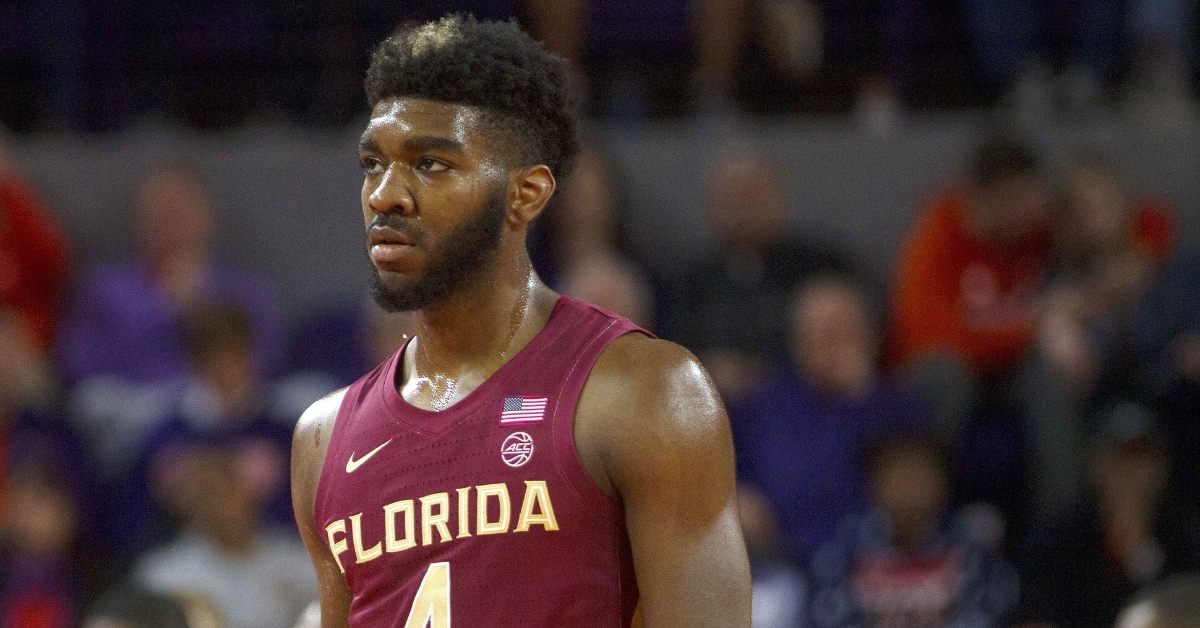 | | |
| --- | --- |
| More options emerge for Bulls at pick No. 4 | |
---
With the fourth pick in the 2020 NBA Draft, the Chicago Bulls select...
Those are the words NBA Commissioner Adam Silver will say next Wednesday when the Bulls are on the clock. Until the Bulls formally make their selection, rumors will continue to swirl as to who the Bulls like and what the plan is for that No. 4 pick.
While most experts expect the Bulls to go after Deni Avdija or LaMelo Ball, but there is still that option the Bulls trade that pick to move back and acquire additional selections. Even if the Bulls do stay put, there will be plenty of players to be had. Now it looks like another prospect is emerging.
Florida State forward Patrick Williams is suddenly on the Bulls list as a possible option for the fourth selection. As we continue to move closer to the draft, the Bulls have been linked to every likely scenario in the draft but having Williams name pop up is a brand-new scenario. Some GMs' are confused by what the Bulls plan is at this point, given how quiet Arturas Karnisovas and Marc Eversley have been. Advantage Chicago at this point.
Many people believe that Ball will be the first pick, but there is a chance he doesn't go No. 1. If that is the case, look for the Bulls to make a push for him at No. 4, but he could slip outside the top 5 if the Bulls are indeed interested in Mr. Williams. Along with Ball, Avdija, and Tyrese Haliburton, Williams name continues to circle Bulls camp, so this doesn't just seem to be smoke and mirrors at this point. Chicago has a legitimate interest in this player, and they may shake up the draft by taking him.
Williams entered the draft as a mid-first round prospect but has skyrocketed up the draft boards in recent weeks. Most people have him going in the top seven at the moment, but given the Bulls interest, he may land in the top five. This could be good news for Chicago fans for a couple of reasons.
First, Williams is the youngest prospect in the class at 19 years old. Granted, there are other 19-year olds in this group, but Williams just turned 19 in August. Given his age, Williams is a very raw talent, but his measurables make him a lock for the NBA even if his numbers at Florida State didn't show that. Over 29 games as a freshman, Williams made an excellent impression on Leonard Hamilton and the Seminoles staff.
He averaged a solid 9.2 ppg while posting 4 RPG and 1 bpg. Looking at those numbers and many would think the Bulls are crazy to take him so high. Keep in mind these numbers all came off the bench as he didn't start a single college game. Someone must like what they see to peg him as a top 10 pick at this point, and that all starts with his body.
Although young, Williams frame is years older as he stands at 6-8 225 pounds. Not only is that excellent size for a small forward, but Williams may have the most intriguing body in this class. Not to mention he is an athletic freak with the ability to be a solid all-around player, and there is a lot to like about him.
At this point, Williams is not great at any facet of his game, but he is good at several. The guy is a fascinating prospect who could turn into an elite piece and be known as the steal of the draft. Along with his athleticism comes his freakish combo of being a great defender and an explosive athlete who can score. That is precisely what you look for in a young player. His size for his age is eye-popping, and teams can't help but notice how well built he is. Not to mention his 6-11 wingspan, and he is a matchup problem.
Those are all the pros of his game, but what about the cons. For starters, many scouts question his offensive ceiling and his desire to be a scorer. People know he can score, but does he have the mentality to be a scorer, or will he become one of those passive offensive players who does the dirty work. He also needs to work on his shot this season, but with just one year of college experience, that is expected. Williams is a raw talent that someone will need to mold, and maybe the Bulls can be that team.
Perhaps the best attribute that Williams has been given is his most recent player comparison. Although not at this level yet, some are calling him Kawhi lite. Suppose the Bulls were able to find someone even half as good as Kawhi. You're looking at a game-changer. No one is saying Williams will be that type of offensive player, but when you're getting that kind of recognition now, he is certainly worth a look draft day.
Upgrade Your Account
Unlock premium boards and exclusive features (e.g. ad-free) by upgrading your account today.
Upgrade Now