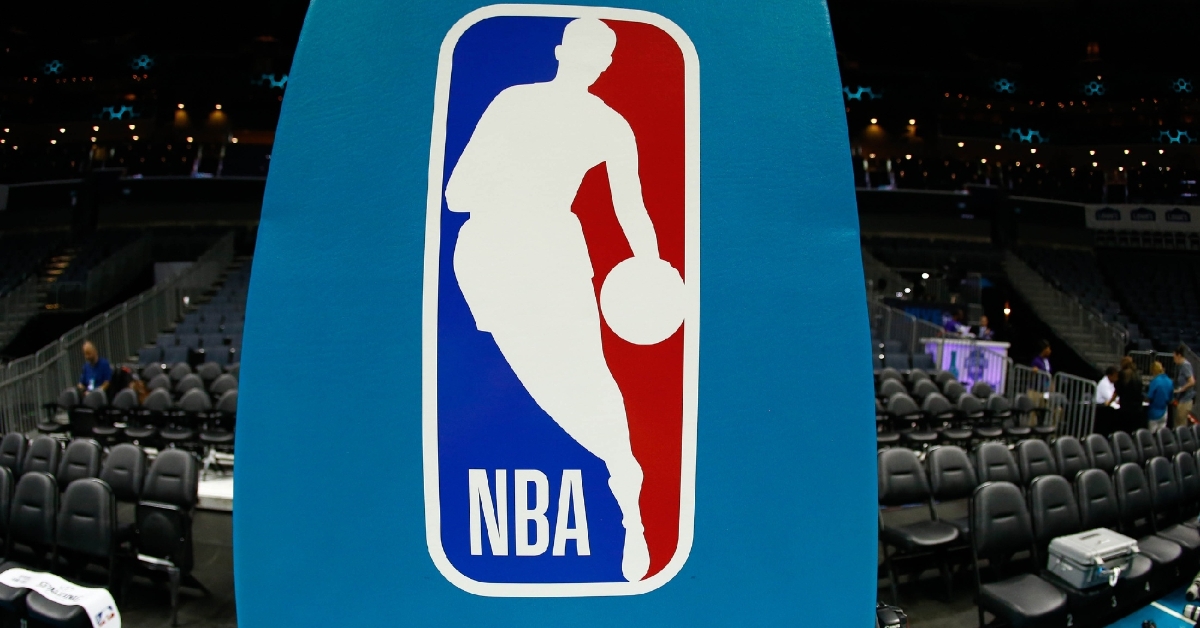 | | |
| --- | --- |
| NBA keeping their options open on expansion | |
---
For the most part, most sports have not expanded since 2004. Apart from the NHL and the ongoing expansion of the MLS, most of the five major sports leagues in the United States are content with the 30-32 mark and have no plans of expanding beyond that mark. Now it looks like the NBA is considering the possibility of expanding.
Outside of the NHL and MLS, the NBA was the last league expand, adding Charlotte Bobcats in 2002 as they played their first game in 2004. Roughly 10 years later, they changed their name back to the Hornets, but they are approaching 20 years without an expansion. After continually stating that the NBA had no intentions to expand beyond 30 teams, it appears that NBA Commissioner Adam Silver is possibly changing his tone. Now, it seems Silver and the NBA are indeed considering NBA expansion in the future.
"I think I've always said that it's the manifest destiny of the league that you expand at some point," Silver said during his annual preseason availability with reporters.
"I'd say it's caused us to maybe dust off some of the analyses on the economic and competitive impacts of expansion. We've been putting a little bit more time into it than we were pre-pandemic. But certainly not to the point that expansion is on the front burner."
Silver has often been asked about NBA expansion, especially when you look at the other leagues in the United States recently expanding, but he has held firm on his position. Silver insists that expanding is not something the league has considered, but now it appears those talks are happening more frequently, and that expansion could be a possibility down the road.
A big reason for this could stem from COVID, believe it or not. Since the COVID pandemic wreaked havoc, the NBA has opened lines of credit to give their 30 franchises some economic relief. Given those circumstances, Silver is now acknowledging the possibility of a future expansion.
It makes a ton of sense when you think about even if the pandemic has hurt teams financially. Not only are these getting a line of credit, but a new expansion team comes with a healthy price tag of one billion dollars. That money would be spread across the 30 current franchises, meaning each franchise would receive roughly 33-34 million. That type of money could go a long way.
"You know, we're very appreciative of the markets that have indicated an interest in having an NBA team," Silver said. "One of the issues for the league office, and this comes up all the time in terms of competitiveness. It's not a secret that we don't have 30 competitive teams at any given time right now when you go into the season, measured by the likelihood of ability to win a championship."
Should the league continue to entertain these talks and eventually decide on expansion, you can bet Seattle would be the first in line. They have not had an NBA team since 2008 before moving to OKC and are introducing the Seattle Kracken to the NHL next year. Seattle nearly got a team back in 2013, but the Sacramento Kings remained in Sacramento once their new ownership group stepped in.
Outside of Seattle, several markets could ultimately field a team. Vancouver could get their team back after they left for Memphis nearly 20 years ago. Kansas City has always been an option, as has Louisville. Don't count out Tampa Bay, especially when you consider they are hosting the Raptors this year. The way the city takes to Toronto this year could be a telling sign as to how they receive the NBA as a fan base.
Fans shouldn't get too excited right now as NBA expansion talk is nowhere near picking up steam. However, Silver has now opened the possibility of it more than ever before. It certainly is something to think about.