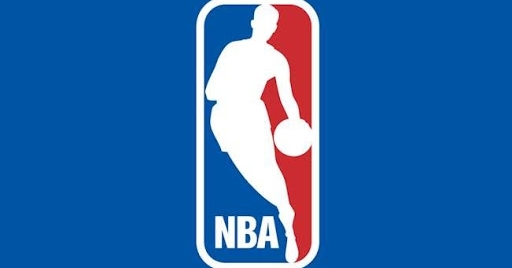 | | |
| --- | --- |
| NBA to weigh options on 2021 start date | |
---
With the upcoming draft set for two weeks followed what many expect to be an intriguing free agent period, one important detail needs to be ironed out. That detail is what is going to happen regarding the start of next season?
There has been a lot of conflicting reports as to when the next NBA season will start. We have heard as soon as Christmas and as late as February, even though that may be a last resort. Right now, it seems as if the season won't begin until January 1 or later, although owners are still pushing for a Christmas day start. For that to happen, NBA Commissioner Adam Silver said they need to agree that soon as time is running out to get that done.
If time is an issue, it looks like a decision will be made soon as the NBA will decide on the 2020-21 season start date sometime this week. The owners and the players will decide on the upcoming season after talks have ramped up the past few days. When the season ended on October 11, those talks were still happening, but not at the volume they are now.
The Board of Governors loves December 22 as the date to start the season. A big reason for that is they believe the NBA can net somewhere in the 500 million to 1-billion-dollar amount should they start on that day. However, the Players Association is set on a January 18th start date to give their players a proper offseason to rest and recover.
Both sides make some excellent points as to when they want to start, but now it is time to get down to business and figure out what to do. When you ask many players who have spent time in meetings recently, the consensus is that the season will be starting on December 22, but they are just waiting on the final word.
If that is indeed the case, don't be surprised the players ultimately back that proposal as it would bring everyone a larger chunk of revenue for that season. Along with that, a December 22 start date would allow the NBA to give teams the most games possible with a goal of getting back to a regular schedule come the 2021-22 schedule.
The big reason why the league is pushing for the December start is the 2021 Summer Olympics. If the season doesn't start until January 18, NBA players won't participate in the upcoming Olympics, which would be a bad look for the country. For better or worse, here is what we know about the two proposals right now.
December 22: Training camp would begin on December 1 and last for three weeks with three or four preseason games. There would be 72 games, 10 shy of a full season with 14 back to back games per franchise. This would also allow for a 25% reduction in overall travel. The All-star break would take place in March and would last six days. The regular season would end May 16 instead of late April, with the postseason beginning May 22. The Finals would conclude July 22 instead of June, but that would allow the NBA calendar to reset for 2021-22.
January 18: Training camp wouldn't open until December 28 with the same stipulations as above. Instead of 72 games, teams would get 60 games plus 24 back to backs. The travel reduction would remain the same, but the all-star break wouldn't happen until April. The regular season would end in mid-June, with the postseason beginning on June 28. The finals would then end on August 21 or 23rd, which would put the NBA in a similar position to where they are now next season in terms of start date.
While I would love to see the season start December 22, I don't see it happening, but I don't see it starting as late as January 18, either. Instead, I look for around a 65-66 game season beginning on January 1. That extra week may not seem like a big deal, but it is for players who haven't had a typical offseason. Starting the season on January 1 would allow them to stick with the December 22nd plan as close as possible with the hopes of a regular season next year.
The NBA cannot afford to go through two straight offseasons like the current one we are in, making the January 18th plan less likely to happen. The league wants to get back to a routine sooner or later, and the only way that happens is to get the season underway sooner rather than later.
Upgrade Your Account
Unlock premium boards and exclusive features (e.g. ad-free) by upgrading your account today.
Upgrade Now