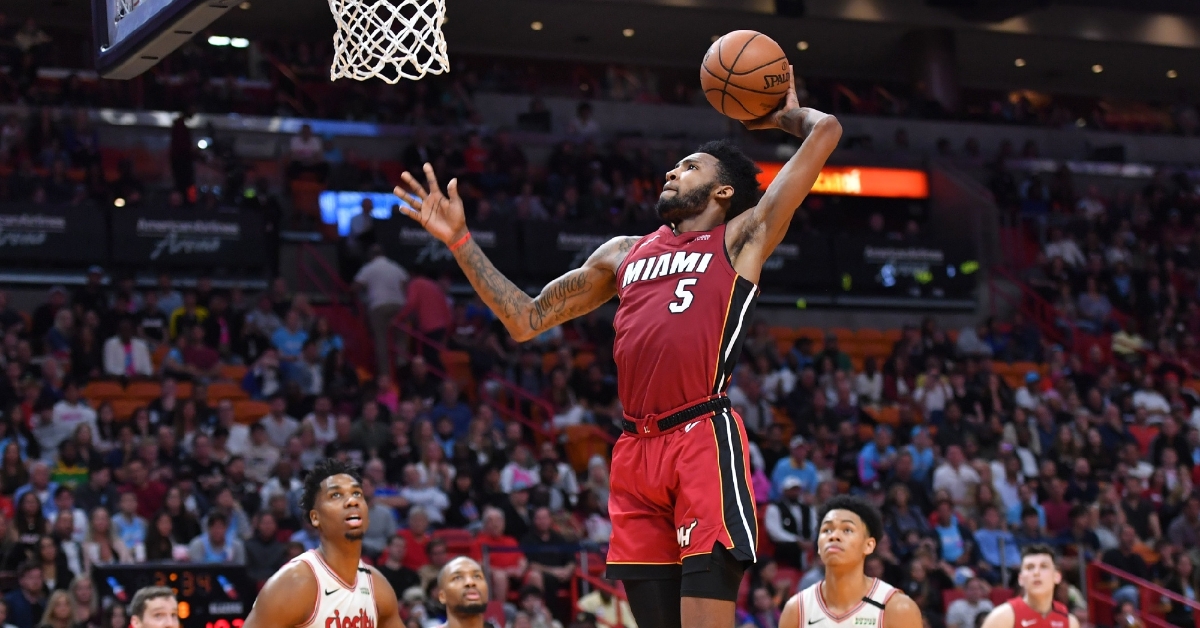 | | |
| --- | --- |
| Report: Bulls expected to target intriguing SF | |
---
There has not been much going on in terms of Bulls news lately, but that should all be changing real soon. With Billy Donovan looking to build up his staff and the Bulls continuing to work out, there should be some news breaking about who the new staff will be.
Along with all that, you have Arturas Karnisovas and Marc Eversley eagerly preparing for not only the draft but NBA free agency as teams are starting to figure out their plans for next season. Already with a delayed start date and most likely a cheaper free agency than years past, the Bulls are going to have to strike cold to use their financial restrictions to their advantage.
With Donovan's hiring, the ownership group has given the fans the impression that they may be willing to spend more than we thought. Despite that, don't expect them to go over the top and look to buy a championship this season. The way the current roster is constructed is about developing and finding the right pieces to fit alongside their current group.
Miami Heat wing Derrick Jones Jr. appears to be on the Bulls radar, which is an excellent decision for Chicago to be in on him. Coming off an NBA final appearance this season, Jones has been a big part of the Miami roster used as both a starter and a role player. Seeing the success he had with the Heat, the Bulls new front office has their eye on the 23-year-old, as does Detroit and Atlanta. You would think Jones may want to stay with a win-now team, but Chicago is the best at that point if those are his options.
Not only is he young and would fit well with the rest of this roster, but Jones Jr. brings with him great athletic ability to pair with defensive tenacity. The defensive side of things is what the Bulls need as they lack a real defensive stopper. Many NBA executives also believe that Jones hasn't reached his ceiling yet, and given the right situation, he could. If that were to happen in Chicago, it would be a substantial piece for them to build around.
Jones has been a stable and reliable player across his first few years in the league but has shown significant improvements each year. That is why many rebuilding teams want him to be the first piece to build a title-winning organization. Chicago has players like Coby White, Zach Lavine, and others, but Jones would give them another weapon on the floor.
Jones has always been an above-average defender but took steps toward becoming an elite defender this season. Offensively, Jones is a good shooter with the tenacity to take the ball to the rim aggressively. That fits in well with how Lavine and White attack the game, so you can see why the Bulls have their interests. Not only could Jones transform into the Bulls new defensive stopper, but he shot 52.7 percent from the floor last season, including 72 percent on shots inside 10 feet. Even though he has limitations offensively, those are still significant numbers.
Shooting is certainly a must for the Bulls, but they also need players who can finish at the rim and are not afraid to play defense. Jones gives Chicago two of those features. The Bulls had the second-worst field goal percentage on shots inside five feet, and Jones will undoubtedly improve that stat. Keep in mind at just 23. He will only get better.
Undrafted out of UNLV in 2016, Jones thrived under Erik Spoelstra's coaching and is now turning into a valuable asset. After playing his first two seasons with Phoenix, Jones was sent to Miami, where his career started to take off. Not only did he average a career-high seven ppg this year, but his four RPG was also a career-high. By most standards, those are not impressive numbers, but like it was mentioned above, he is only getting better and hasn't touched his ceiling to this point. Keep an eye on his name in Bulls talks this offseason.