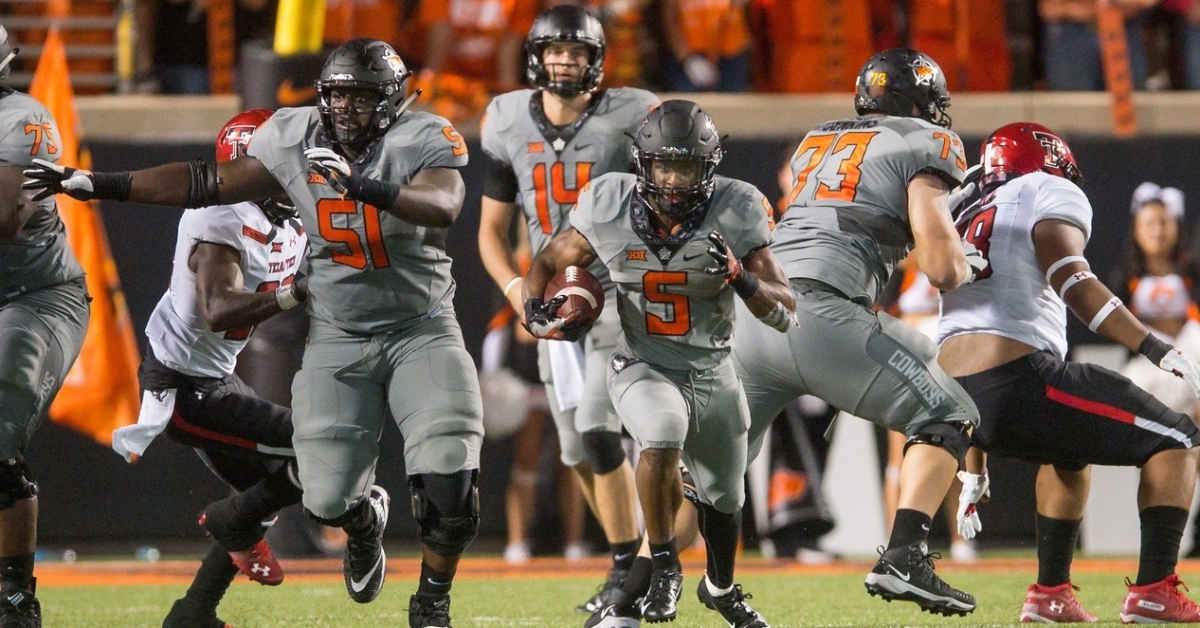 | | |
| --- | --- |
| Getting to know: OL Arlington Hambright | |
---
| | | |
| --- | --- | --- |
| Monday, May 4, 2020, 8:32 AM | | |
Despite starting the same five offensive linemen for much of the season in 2019, the Bears ranked near the bottom in offensive line grades, which was a big reason for their step back offensively. Aiming to improve that unit this offseason, many felt Chicago would make some strong signings during the free agency period to shore up the front-line protection.
As the draft approached with still no real significant signings on the offensive line, it was time for Chicago to shift their focus to prospects with the goal of once again adding offensive line depth. As the first five rounds came and went and still no offensive line help, many fans were wondering where and when that help would be coming. It took seven rounds and 226 picks, but the Bears did bring in some offensive line help in OT Arlington Hambright from the University of Colorado.
Originally an Oklahoma St. commit, Hambright, bounced around the college ranks, going from Oklahoma St to the JUCO ranks before landing at Colorado. The do it all blocker in terms of both run and pass blocking is looking to make an impact at the national football league level as the long and winding journey continues. At 6-5 300 lbs., Hambright is the perfect size for a tackle and will undoubtedly add some depth to a unit desperately needing it.
Graded as either a sixth or seventh-round pick, Hambright fell right in line with most mock draft boards and gave the Bears a nice piece to draft on day three. Despite playing tackle last year for the Buffalo, Hambright will almost certainly need to move inside in the NFL due to his lack of functional length that tackles possess. He plays with a good combination of agility and strength and fits a good zone blocking scheme, much like what the Bears offer.
Not only does he get off the snap in a hurry, but Hambright also is athletic enough to get out in front of long pulls, helping to open holes in the running game. Speaking of the running game, Hambright does a great job of accelerating into his down blocks and driving them back through initial contact. He possesses quick feet and quick hands in blocking schemes, which has allowed him to become a pass-blocking anchor on the outside as well as a run paving man up the middle.
With all those positives comes the apparent negatives, which is why he fell to the seventh round. His limited experience at the FBS level certainly comes to mind as he spent more time in the JUCO ranks than the actual FBS level. His lack of length at the tackle position creates issues with lunging at defenders and often forces him to take inconsistent angles on backside blocks.
If he is forced to move to guard, which all signs are indicating that might be the case, Hambright could face a steep learning curve that would prevent him from making any sort of impact early in his career. Despite his great job against initial contact, he does tend to let secondary pass rushers get through, which will be a major problem at the NFL level.
Player comparison: While athletic enough to be compared to some lineman, Hambright doesn't strike me as someone who has NFL comparisons at this point, mainly because he is so raw as a player. Yes, on tape, his athleticism does stand out, which is why the Bears took him. However, unless he can make the adjustments necessary to move from the tackle position to the inside, Hambright becomes more of a multi-year project as opposed to an immediate contributor on the field.