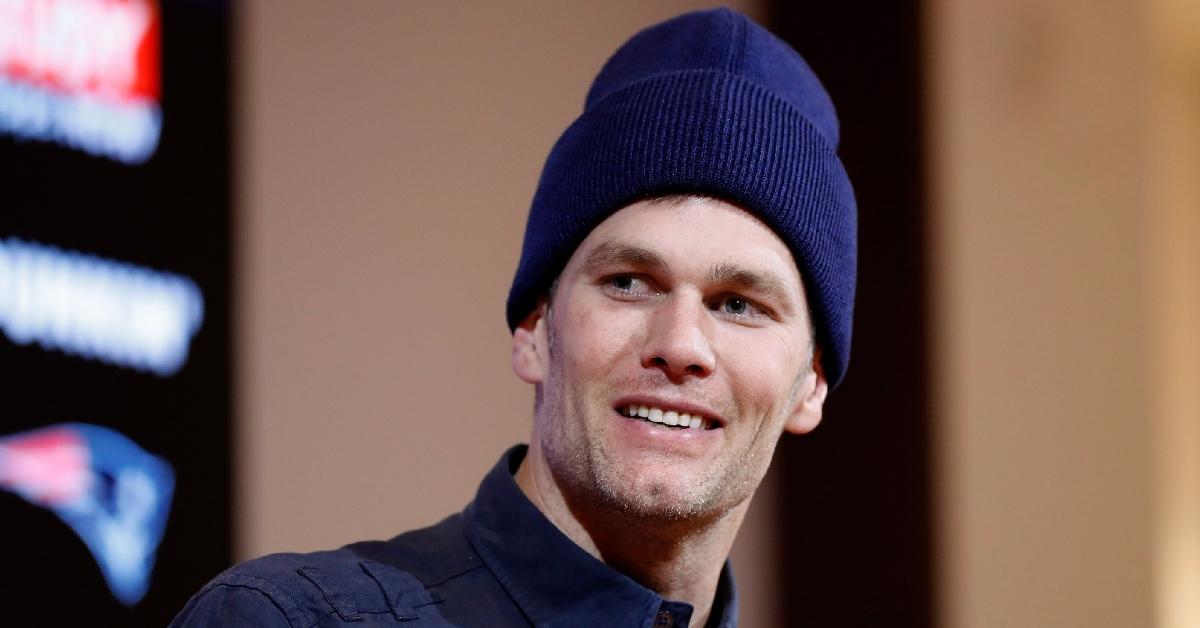 | | |
| --- | --- |
| Three things to watch, Prediction: Bears-Bucs | |
---
Not only did the Bears drop their first game of the season last Sunday, but things are not going to get any easier for the next month. Starting tonight with the Tampa Bay Buccaneers, Chicago is on the verge of facing five teams either in or will be fighting for postseason contention the rest of the way. That means things could go south in a hurry if certain issues are not ironed out.
Short weeks are never easy for any team but coming off a losing effort and facing a team on a three-game winning streak makes it that much harder. Fortunately, the Bears didn't have to travel for the game, so they will be at home in this one. Many of the Bears glaring issues continue to show up, and it was only a matter of time until someone made them pay.
This week will be no different as Tampa Bay is starting to play well with this new group. They have a hall of fame quarterback who continues to do his thing, one of the best Head Coaches and play-callers in the game, and a defense that continues to get better with each passing week. It does help when you have guys like Ndamukong Suh playing his best football in quite some time.
This is a massive game for Chicago to get back on track and potential playoff seeding later.
Here are three things to look for.
Get after Tom Brady:
No one is going to argue that Brady is not only a first-ballot Hall of Famer but one of the top five greatest QBs of all time. However, he is on the wrong side of 40 now and approaching 43, so the skill set isn't what it used to be. Brady still possesses and accurate arm, but his arm strength is diminishing.
This is also not the same offensive line he had with New England, and if you can pressure him, you should be able to rattle. As good as Brady has been this season, he has been susceptible to mistakes, including numerous pick six's this season. Getting to Brady will be the key for the Bears in this one as he gets rid of the ball quicker than anyone in the game. The more pressure they can get on him, the more mistakes he will make.
"He's never had this much talent at one time in a long time." ??

What's @TomBrady's supporting cast going to look like on #TNF? ??

??: #TBvsCHI — TONIGHT 8pm ET on NFLN/FOX/PRIME pic.twitter.com/75dzOyhpO7

— NFL Network (@nflnetwork) October 8, 2020
Get creative, innovative, and mix it up on offense:
When the Bears brought in Matt Nagy, they were hoping to build an offensive empire in the process. Nagy has always been known as an excellent play-caller, and coaching with Andy Reid in Kansas City certainly helped. Since coming to Chicago, Nagy hasn't shown anyone his abilities, which needs to start changing.
The Bears don't have the same offensive firepower that the Chiefs have, but that is no excuse for their lackluster offense. Chicago has more than enough talent to score points, so when the Bears continue to show a boring and simplistic offense, fans are going to become frustrated. Now is the time where Nagy needs to get creative and innovative with the offense.
He needs to put his players in the best position possible to succeed and tailor the offense around Nick Foles and his strengths. I am not saying get out there and fling it like the Chiefs, but the Bears have enough talent to get creative. The longer the offense is held back, the worse things are going to get. Time to open the playbook and have some fun.
Nick Foles will face Tom Brady tonight for first time since Eagles won Super Bowl

Nick says he cherishes the people with Eagles the most ??

"It's not even about the trophy"

"It's not even about the game. It's about the people you do it with and the hard journey you go on" pic.twitter.com/RzTl3AMR0B

— John Clark (@JClarkNBCS) October 8, 2020
Get Cole Kmet more involved:
Following the Colts' loss on Sunday, questions arose about second pick Cole Kmet and his playing time. Kmet was viewed as a substantial offensive piece this season but only saw 15 snaps on the field. Nagy admitted that Kmet needs more snaps, but yet hasn't done anything to get him those snaps.
The tight end position is a big part of the Bears offense, and without Tarik Cohen, it is that much more critical in the passing game. Chicago should honestly start using two tight end sets, which can get Kmet on the field a lot more. I understand he is a rookie and that it will take time for him to develop, but he is an excellent offensive weapon.
Not only can he catch the ball and run in open space, but he is an excellent blocker in the run game. Many fans had high hopes for Kmet this season, and so far, they haven't seen much of him. Nagy needs to get him out there and use him to the best of his ability.
Chicago Bears rookie Cole Kmet has had only three targets in four games and has been on the field for about 30% of the offensive plays.

HC Matt Nagy told the media this week that Cole "needs to be out there more. We're aware of that."

(Via Bears YouTube)

— Daniel Greenberg (@ChiSportUpdates) October 7, 2020
Prediction: Bucs 24-20 over Bears
Chicago was very fortunate to get off to that 3-0 start because things will get tougher. They found out last week how good of a team Indianapolis is, and during the Bears, next five games Carolina may be the worst of the teams, and they are no slouch.
While talk has been about the Bears and their lack of offense, what about the defense? Through four weeks, that side of the ball hasn't lived up to their expectations, and now they will see Brady, Jared Goff, Drew Brees, Christian McCaffery, and Derrick Henry across the next month. Now would be the time to tighten up because they will undoubtedly have too.
Look for a great matchup tonight as both teams enter the game at 3-1. Chicago needs to win to remain in striking distance with Green Bay while Tampa holds onto the NFC South's first spot. I like what I have seen in Tampa lately. They were my sleeper team in the NFC heading into the season, and right now they are proving they are not a sleeper, but a strong contender. Tampa Bay wins this one 24-20 in a hard-fought matchup.