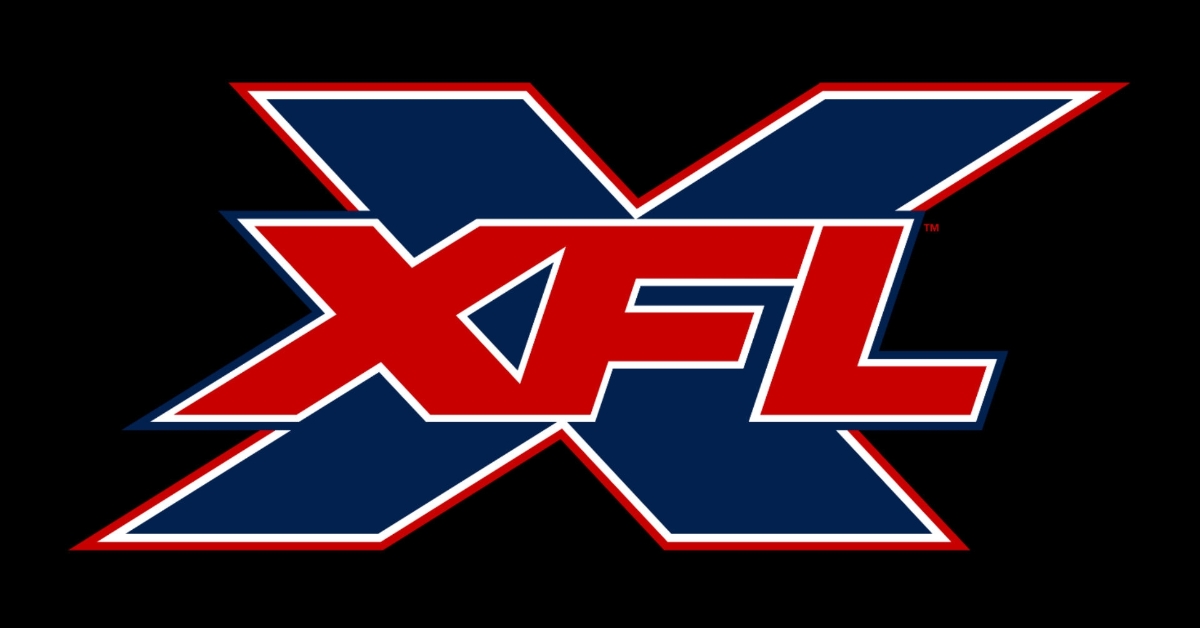 | | |
| --- | --- |
| What does the XFL demise mean? | |
---
About a month ago, the XFL chose to suspend their inaugural season, just five weeks into the 10-week campaign. Unlike what happened with the AAF last season, this decision was more so based on the health and safety of others as COVID 19 stepped in to put the clamps down on every sporting event.
Instead of hosting the championship game in a few weeks, the XFL was back on the news this weekend for reasons no one saw coming.
As of Friday afternoon, not only has the XFL laid off all their employees, but they have announced they have no plans to return in 2021 after initially saying they would be back a few weeks earlier. While laying off workers comes as no surprise, the decision not to return is a bit surprising to me, especially when they had an agreement in place to play more than one season.
I understand a lot went into making this decision, but the bottom line comes down to money, which was something Vince McMahon was losing faster than he wanted to lose. Unlike the AAF, which lasted eight weeks, the XFL never had a money problem as viewership was consistent despite falling in total views every week.
While some people would argue the quality of play was the main reason for the decline in viewership, but if you look at all the other events going on during this time of year, the XFL was right up there with the best of them. I mean, look at what the XFL must compete with during this time of year. The Daytona 500, The Masters, March Madness, NFL Scouting Combine, NBA All-star weekend ETC. All are big events that draw millions of people that ultimately take away from XFL viewership.
While funding for the XFL may not have been an issue this season, it certainly will be an issue next season, which is the main reason why the league elected not to embark on a second season. With COVID 19 preventing sports and large gatherings from happening, McMahon has lost tons of revenue that he usually would have while continuing to run his WWE empire.
As he continues to go about doing events, he has had to do so with no fans in the seats, which are substantial financial hits right there. Not to mention, canceling his biggest weekend of the year in Wrestle Mania and having to sell off some of his failing WWE stock and your asking for trouble. As of now, it appears McMahon is on the hook to lose more than 1 billion dollars with the cancellation of the XFL and decreased revenue from the WWE, and he can't afford to operate like that.
WWE will always be his baby and top priority while everything else comes second in his life. While it would be nice for the XFL to maintain or return, from a business and financial decision, there was no other option but to cancel any further season for the time being at least until he can build his stock up once again. Now with two spring leagues canceled in the past two seasons, what does that mean for the future if another group shows interest?
I don't think we will ever see another Spring Football league unless the NFL makes one and runs it on their own. Despite the NFL backing the XFL, the quality of play is never going to be at an NFL level, although it shouldn't be given how it was more of a second chance league. I get that these players can earn an NFL contract, but unless the NFL is entirely on board with a spring league, it probably won't work.
Money was not a problem for the XFL, but it certainly was for the AAF as they went bankrupt before even completing the first season. The NFL has no shortage of cash, and unless they are willing to use some of their funds to either pay the players or facilities, a spring league will have a tough time lasting beyond one season given the hurdles they need to clear. That is the harsh reality of the football world as they are truly one of a kind.
Unlike the NBA, NHL, and MLB, the NFL is the only professional sports league that doesn't have a feeder program into the top division. The NBA has the G-League, NHL has both AHL and ECHL, the MLB has the minor league system all aimed at giving players proper time to develop before heading to the league. The NFL is just the NFL. You get drafted to play in this league, and if you don't make, you get cut or sent to the practice squad. While preseason is considered the development process, and the practice squad still gives you a chance to improve, you do not see consistent game action to get better.
That is why I have always been for a spring season as hard as it has been to sustain. The NFL needs to find a way to have a spring league and use it as a feeder program for the NFL. That would give tons of undrafted, CFL or players looking for a second chance to earn their spots on a team following good seasons. The problem is when do you start the season?
I like the thought of February, but ideally, I think that is too early. Why not start the season in April or early May right when the draft is over and run it through until training camp? That way, not only would all the past free agents and practice squad players be allowed to play in this league, but rookies also who may not make the team out of camp. This would create more competition come training camp, and you could shorten the off-season program by a few weeks allowing these players to participate in a Spring League.
Also, you could have a league of 8 or 16 teams, depending on how serious the NFL was to be. Let's use 16 teams, for example, and say the AAF and XFL combined to make one league. You would have two eight-team conferences that would look as follows.
Western Conference: Seattle Dragons (Seattle Seahawks and San Francisco 49ERS) Los Angeles Wildcats (LA RAMS and LA Chargers), San Diego Fleet (Las Vegas Raiders and Cleveland Browns), Arizona Hotshots (Arizona Cardinals and Chicago Bears), Salt Lake Stallions (Denver Broncos and Detroit Lions), Houston Roughnecks (Houston Texans and New Orleans Saints), Dallas Renegades (Dallas Cowboys, and Indianapolis Colts), and the San Antonio Commanders (Carolina Panthers and Philadelphia Eagles).
Eastern Conference: St. Louis Battlehawks (Kansas City Chiefs and Minnesota Vikings), Birmingham Iron (Green Bay Packers and Cincinnati Bengals), Memphis Express (Tennessee Titans and Buffalo Bills) Atlanta Legends (Atlanta Falcons and Pittsburgh Steelers) Orlando Apollos (Jacksonville Jaguars and Miami Dolphins) NY Guardians (NY Giants and NY Jets). DC Defenders (Washington Redskins and Baltimore Ravens) and Tampa Bay Vipers (Tampa Bay Bucs and NE Patriots).
If you look at how this is broken down, you will have all the AAF and XFL teams together in one league, taking the teams from the east and west and combining them into one conference. With 32 NFL teams and 16 teams for a spring league, you could use two franchises per spring team as a feeder team. Given where most of the teams are located, it was very easy to get at least one team close to that vicinity as the representative, but sometimes I was lucky enough to get two.
As mentioned above, I don't see a spring league working for quite some time, if at all, unless the NFL wants to take over how it is run entirely. For that to happen, they need to do some sort of system that allows the spring league to be a fully operational developmental league allowing players to earn their spot on the team. It could even work like minor league baseball where if a player does well, then one of the two NFL franchises could directly sign them to the roster while demoting someone in the process. This way, everyone is playing, and no one is missing out.
Upgrade Your Account
Unlock premium boards and exclusive features (e.g. ad-free) by upgrading your account today.
Upgrade Now