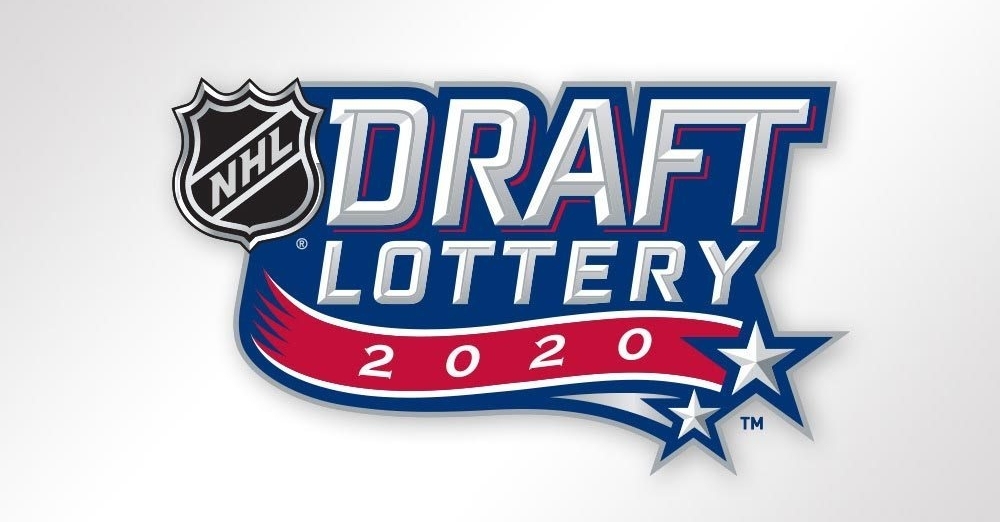 | | |
| --- | --- |
| Blackhawks add eight players from 2020 NHL Draft | |
---
| | | |
| --- | --- | --- |
| Thursday, October 8, 2020, 1:44 PM | | |
As the NFL season rolls on and the MLB postseason in full swing, people tend to forget about the other things going on in sports this time of year. Had this been a typical year, we would be on the verge of the NHL regular season getting underway and the NBA preseason starting. Instead, you have the NBA Finals winding down with the NHL finals concluding with Tampa Bay being crowned champions.
This week also signified another important part of the NHL season as the first-year player draft finally got underway after being delayed numerous times. Not only is this late for the NHL draft, but much like the NFL and MLB draft, this draft was done entirely virtual as the Blackhawks welcomed eight new players to their franchise.
Here are the new Hawks that fans should get familiar with.
Round 1 17th overall Lukas Reichel (Left Wing, Nuremberg Germany): The Blackhawks first pick of the 2020 NHL draft was used for offensive help in Left winger Lukas Reichel. Chicago had many options at this pick but selecting him seemed like the most logical. Given that Chicago played one of their two Global games in Berlin, this was a name they had on their radar for a while.
The 18-year-old grew up loving hockey, especially when his uncle Robert played 15 years from 1990-2004 in the NHL. His uncle was able to introduce him to the game, and that is where the hard-working mindset took over. Reichel also has experience with the Blackhawks organization playing against them when the team traveled to Berlin.
As well as other teams, Chicago has been impressed by his pure vision on the ice and his well-rounded skill set as an offensive player. Not only were his passing and shooting skills a plus, but his quickness helped solidify him as a first-round pick. While playing against much older competition, Reichel scored 12 goals and tallied 24 points across 42 games.
Round 2 46th overall: Drew Commesso (Goalie Boston University): With Corey Crawford approaching free agency and nearing the end of his career, it was only a matter of time until the Blackhawks started looking long term. Drafting Commesso signifies the Blackhawks are planning now. One of the needs heading into the draft was improving their goalie pipeline, and they certainly did that with this pick.
He may be a late bloomer, but Commesso does bring with him colossal upside. Most scouts graded him as the second or third best goalie in the class, so
to get him where they got him is a steal. The Massachusetts native went 18-7-1 with a 920 save percentage on the US development team last season.
Round 3 79th overall Landon Slaggert (Center Notre Dame): Talk about nabbing someone close to home, Slaggert hails from Notre Dame and was a fifth-round projection. Seeing him taken this early may be a reach, but the Hawks like what they saw from his 24 points in 47 games last season. He has a lot of work to do if he is to make the NHL Roster, but the Hawks are banking on him to do just that.
Round 3 81st overall Wyatt Kaiser (Defenseman, Minnesota-Duluth): Two picks later, Chicago went defense in selecting Kaiser. With a lot of their defensive core again, the Blackhawks will need some reinforcements sooner rather than later. Kaiser could be one of those.
This was a pick the Hawks found out before the third round and immediately used it to nab Kaiser. Currently a freshman at Duluth, Kaiser was one of the top High School players in Minnesota last year. Skating is one of his biggest strengths, as is awareness on his end.
Round 4 110th overall Michael Krutil (Defenseman Sparta Praha, Czech Republic): Sticking with defense in the fourth round, the Blackhawks went defense again, taking European defenseman Krutil. The Blackhawks played two Global series games in 2019, and one of them was in the Czech Republic, so they have some knowledge of Krutil.
The 6-1 defenseman spent most of his time with Sparta Praha last season but did appear on the U-18 team for the Czech Republic. He plans to move stateside and join Kelowna of the WHL. Skating, passing, and physicality are his best attributes.
Round 5 141st overall Isaak Phillips (defenseman Sudbury OHL): Defense was the focus for the Blackhawks in the middle rounds, and they used their fifth-round pick on another one. Not only is Phillips lengthy with his 6-3 frame, but he provides decent offensive numbers from the back. Any scoring punch is a bonus on defense, which helped him move up to the fifth round.
Phillips is a two-way defenseman with good size and skating ability. Although he grew up and played in Canada, Phillips has also played internationally for Jamaica in 2018.
Round 6 172nd overall Chad Yetman (Right Wing, Erie OHL): going back offense in the sixth round, the Blackhawks selected Chad Yetman out of Erie. In 61 games with the Erie Otters last season, Yetman scored 74 points catching the eyes of many scouts. There is some scoring in his game, and you can never have enough of that at the NHL level.
At 20 years old, Yetman went undrafted during his first two years of eligibility but found a home this season. Chicago may have found a diamond in the rough in this kid, especially if that scoring ability translates long term.
Round 7 188th overall Louis Crevier (Defenseman Chicoutimi (QMJHL): The Blackhawks used their final pick on defense once again going with Crevier. This pick was unexpected as they traded their 2021 seventh-round pick to Montreal to take this kid.
There are many holes in his game right now, but the thing that stands out the most is his 6-8 216-pound frame. That is big for any defensemen, but he will only get bigger at just 19 years old. Hopefully, he fills out into his frame and uses that size to his advantage at the next level.