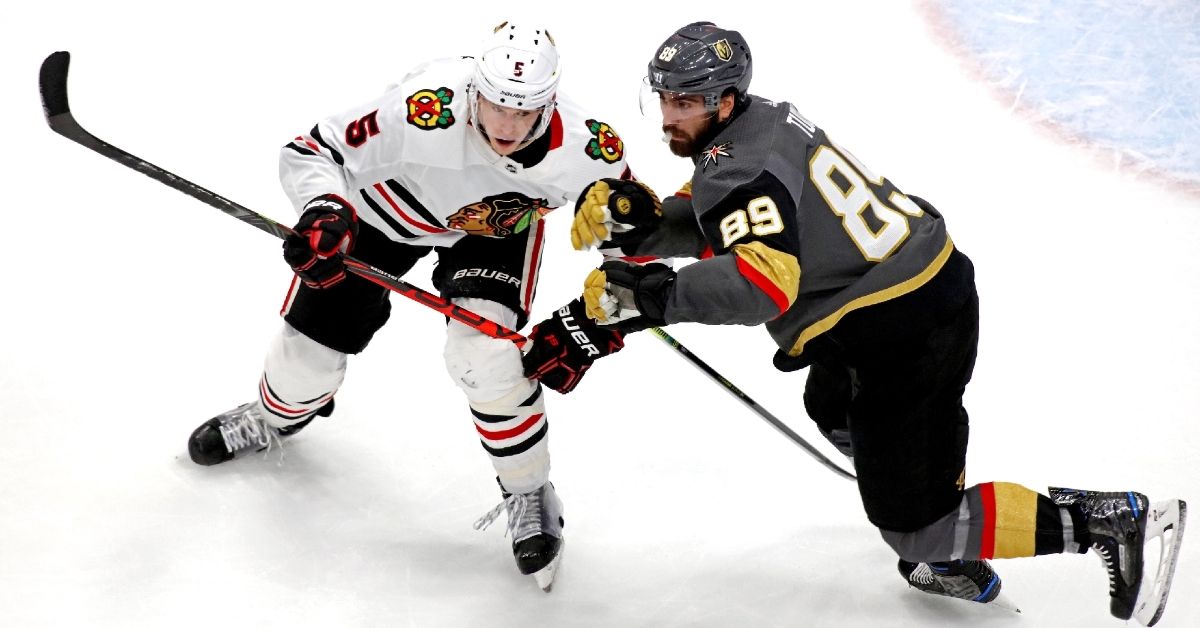 | | |
| --- | --- |
| Connor Murphy: Next in line for stardom for Blackhawks | |
---
| | | |
| --- | --- | --- |
| Wednesday, September 23, 2020, 12:00 PM | | |
The Chicago Blackhawks have had their share of stars in their franchises' history as they have been one of the original six. Look at the current group they have as Jonathan Toews, Patrick Kane, Alex DeBrincat, and Duncan Keith, to name are few, remain not only the focal point of this team but are stars in their own right. However, the Blackhawks have another name that could be in line to become the next great Chicago star.
I am talking about defenseman Connor Murphy who took significant strides forward as a blue line force in 2020. Now finishing his third season with Chicago, Murphy has quietly been asserting himself on the Blackhawks Blue Line and has become a consistent name since landing on the NHL roster. The now 27-year-old played 78 games as a rookie, but mainly as a third-line role. Murphy saw his second season cut short with injuries that hurt any more potential development.
The injury bug bit him once again this season, but he was able to rebound from that and became a massive piece for Chicago, delivering his most impactful year to date. Could this be the beginning of what he can become? Chicago is hoping so as that will give them another solid piece to build around on the defensive side of the ice.
Not only did Murphy hold a larger role during regular 5-5 play, but they used him much more in Power-Play situations. That allowed him to log over two more minutes of ice time per game reaching nearly 22 minutes in total. That number continued to grow higher, especially during the postseason as only Keith and Kane logged more postseason minutes than Murphy.
Murphy is precisely the type of player you would expect to see in Chicago. Not only is he a significant and physical presence that loves to hit, but he is a shutdown defenseman who Corey Crawford and the team can now count on in big moments. Along with that, Murphy added to his offensive array of skills by logging a career-high 19 points this season across 58 games (5G 14 A). He added four more assists during the postseason as Murphy continues to deliver on the big stage.
Paired with Keith to open the season, Murphy found this a more regular role, especially during Edmonton. Having a defensive-minded player next to Keith allowed Keith to focus a bit more on offense as he is known as an offensive-minded player. Coming off another injury-plagued start to the season can be frustrating for any young player, but Murphy didn't let that eat him.
Instead, he returned to the team as a third liner and worked his way back up into the starting role by the end of the season. Once the postseason started, Chicago had no choice but to leave him along with side Keith and it proved to be a great decision. Now with postseason experience under his belt and tons of confidence, Murphy could be in line to have a career year in 2020-2021 as the Blackhawks may have found the next budding star for their future.