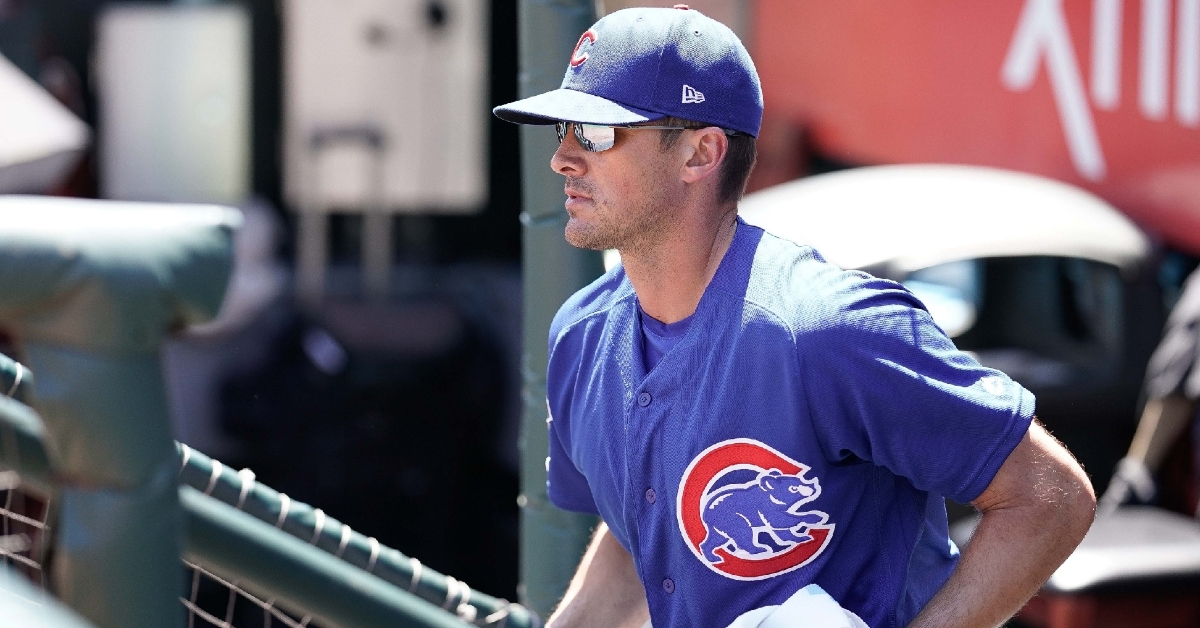 | | |
| --- | --- |
| Cubs pitching coach battled severe case of COVID-19 "It got into my lungs" | |
---
The COVID-19 pandemic is still sweeping across the United States as the majority of states are struggling to get the virus under control.
Baseball is trying to battle the pandemic and somehow try to play a game safely for the players and other people affiliated with the game.
Chicago Cubs pitching coach Tommy Hottovy knows first-hand the difficulty and seriousness of the coronavirus because he announced on Wednesday on 670 The Score that he had a severe case of the virus.
"My journey through this virus was not like ones you hear of younger people who are asymptomatic or only have it for a few days. I got crushed. I did have to go to the hospital for a little bit of time to get checked and do all the breathing treatments."
Hottovy had a normal fever associated with the virus (a week of 100+ temperature for six straight days), and then things took a turn for the worse.
"The problem with is on day eight through 14, it crushed me," Hottovy said. "It got into my lungs. I got the full what they call the COVID pneumonia, a viral pneumonia, shortness of breath, really trouble breathing, constant fevers."
The 38-year-old with no underlying issues finally tested negative for the virus after waiting 30 days.
Amazingly and thankfully, his wife and kids didn't get the contagious virus...
Tommy Hottovy got really emotional when talking to Chicago media via Zoom. Today was the first time he'd talked publicly about his positive COVID test. He shared some tough stories, including being unable to play with his kids and having to isolate from them for 30 days.

— Sahadev Sharma (@sahadevsharma) July 1, 2020
Cubs pitching coach Tommy Hottovy was still emotional while detailing his COVID-19 case on a follow-up Zoom with reporters: "If my story and my journey through this helps one person realize how severe this can get – and if that saves one life – then I want my story to be heard."

— Patrick Mooney (@PJ_Mooney) July 1, 2020
Hottovy: "We absolutely love the fans and the people that support the Cubs, but fans are going to have to understand players can't sign autographs, in my mind. We can't take a baseball from you and sign it and give it back. Those are the little things. "

— Mark Gonzales (@MDGonzales) July 1, 2020