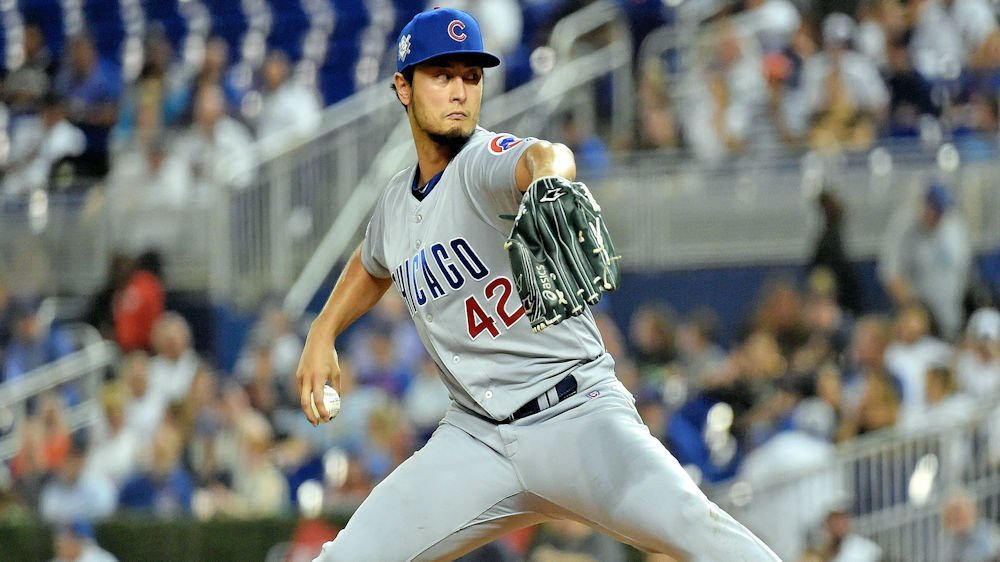 | | |
| --- | --- |
| Fans apologize to Yu Darvish on Twitter in wake of Astros' cheating coming to light | |
---
| | | |
| --- | --- | --- |
| Thursday, November 14, 2019, 3:37 PM | | |
CHICAGO — With the bombshell cheating allegations surrounding the Houston Astros currently sending shockwaves throughout MLB, baseball fans were reminded of Chicago Cubs starting pitcher Yu Darvish's connection with the Astros' supposed sign stealing. In the 2017 World Series, Darvish, who was then pitching for the Los Angeles Dodgers, struggled against the Astros. The Astros went on to win the Fall Classic in seven games.
Rumors emerged during the course of the series that Darvish was tipping his pitches, and members of the Astros organization even admitted that the team had picked up on some of Darvish's tells. However, the Dodgers' front office later assigned veteran Dodgers second baseman Chase Utley, who is adept at picking up on pitching tells, the task of studying Darvish's film from the series, and Utley did not notice a single thing that would indicate that Darvish was tipping his pitches.
The Astros obviously beat the Dodgers in the WS that year, and Darvish was supposedly tipping his pitches.

— Jeff Fletcher (@JeffFletcherOCR) November 12, 2019
Therefore, Darvish seems to be a prime candidate for a pitcher who was negatively affected by the cameras that were supposedly in the outfield at Minute Maid Park as part of the Astros' elaborate scheme. In the aftermath of the cheating revelation, fans tweeted apologies to Darvish for trashing him while the 2017 World Series was taking place, and, naturally, Darvish came through with several hilarious responses.
i will go to war for yu darvish. he deserves justice.

— ???????????? ?? (@peytonboston) November 12, 2019
Everyone owes Yu Darvish an apology

— Randi ?? (@dodgers_randi) November 13, 2019
@faridyu Brother, what happened to you in the 2017 World Series is wrong. A lot of us unfairly blamed you, and for that I apologize. Stay strong and keep your head up. Peace. #Dodgers #AstrosCheat #AstrosCheated #WorldSeries #WorldSeries2017

— Frost-Barnes (@FrostBarnes) November 14, 2019
Why am I tranding?
Do people finally realize I'm cool? pic.twitter.com/ji73rT9ram

— ???????(Yu Darvish) (@faridyu) November 12, 2019
Is there anything better than Yu Darvish's twitter feed pic.twitter.com/ZRTY9KoQ39

— Molly Knight (@molly_knight) November 12, 2019