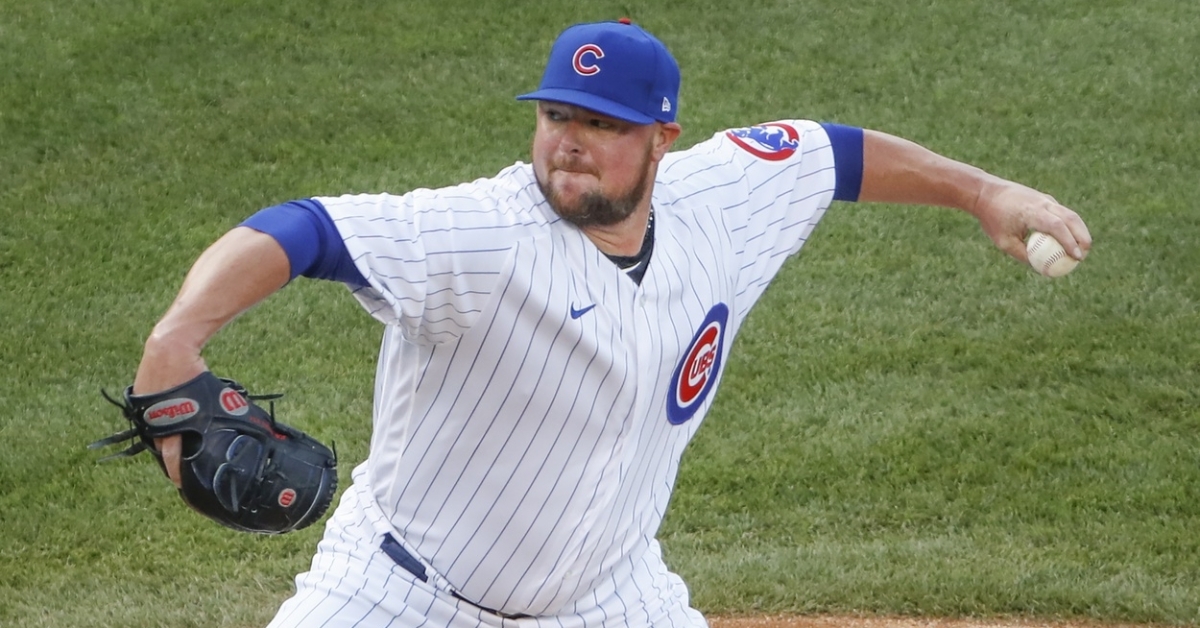 | | |
| --- | --- |
| Jon Lester is buying beer for Chicago Cubs fans this weekend | |
---
| | | |
| --- | --- | --- |
| Friday, October 30, 2020, 10:20 AM | | |
Cubs starting pitcher Jon Lester is about to hit the free agent market.
However, he wanted to give a thank you present to all the Cubs fans that have cheered him on the last six years during his stay with the Northsiders.
According to his latest post on social media, Lester is buying beer for people in Chicago this weekend and putting it on his tab.
Regardless of what's next I want to thank the fans for the past 6 years. So this weekend (10.30-11.1) Im buying y'all my favorite beer. Make a res at @Hopsmithchicago @LodgeTavern @ButchMcGuires @ShenannigansHOB & your 1st @MillerLite is on me. Just tell em to put it on #JonsTab

— Jon Lester (@JLester34) October 30, 2020
So Cubs fans, go to Hopsmith Tavern, The Lodge, Butch McGuire's, or She-nannigans this weekend, and Lester has your first beer!
Lester chose the following four bars because they require reservations and have a lot of outdoor space during this pandemic.
Yikes, I certainly hope not. We chose these 4 specific places bc they require reservations and it was the only area I knew of with ample outdoor space aside from Wrigley. I've been assured all federal, state, and local guidelines will be followed.

— Jon Lester (@JLester34) October 30, 2020
What a nice gesture by Lester, and he continues to make himself a fan favorite with Cubs fans.