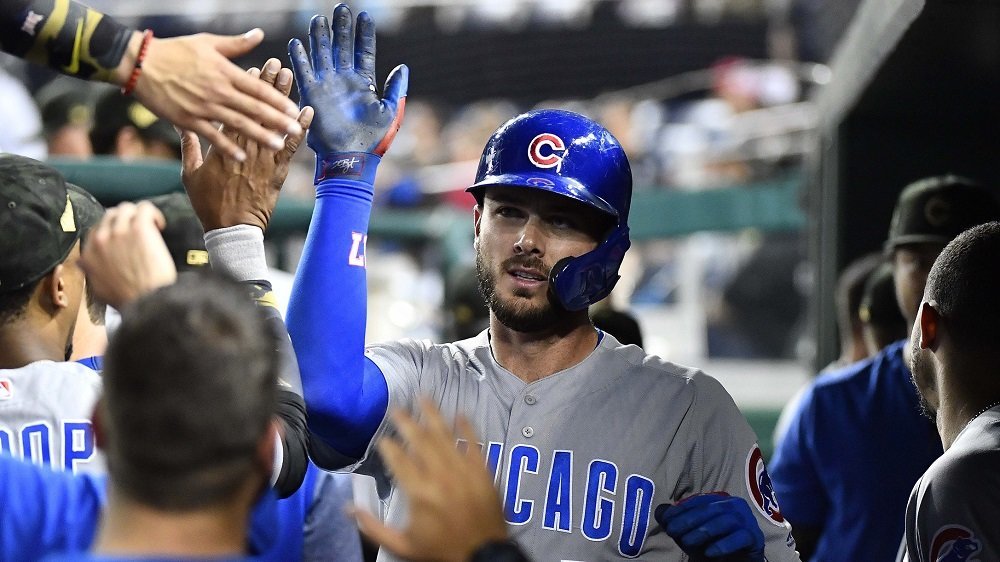 | | |
| --- | --- |
| Kris Bryant on trade rumors: "Theo keeps asking for the moon for me" | |
---
| | | |
| --- | --- | --- |
| Saturday, March 7, 2020, 12:38 PM | | |
The myriad of Kris Bryant trade rumors have been constant during the offseason but has slowed somewhat during spring training.
Writers have to get clicks to their sites, and one of the easiest ways is to talk about rumors of superstar players.
Bryant is an intelligent guy and knows rumors and trade talks come with the territory of franchise-type players. He also understands the business of baseball and that Epstein could move him at some point if the Cubs aren't competitive in the next two seasons.
"It hasn't been a distraction at all," Bryant told MLB.com's, Jordan Bastian. "I mean, Theo keeps asking for the moon for me, which is pretty cool, because I'm not going to get traded then. Keep doing that, Theo. 'We want the team's best player and their top two prospects.' That's all it's going to take."
What a great response by Bryant keeping it positive and not taking things personally which could be easy to do.
Bryant has embraced a leadoff role to energize the offense and hopes to have a huge 2020 season.
More importantly, he will also a father for the first time in April. Once again, congratulations to Kris and Jessica on their future son.