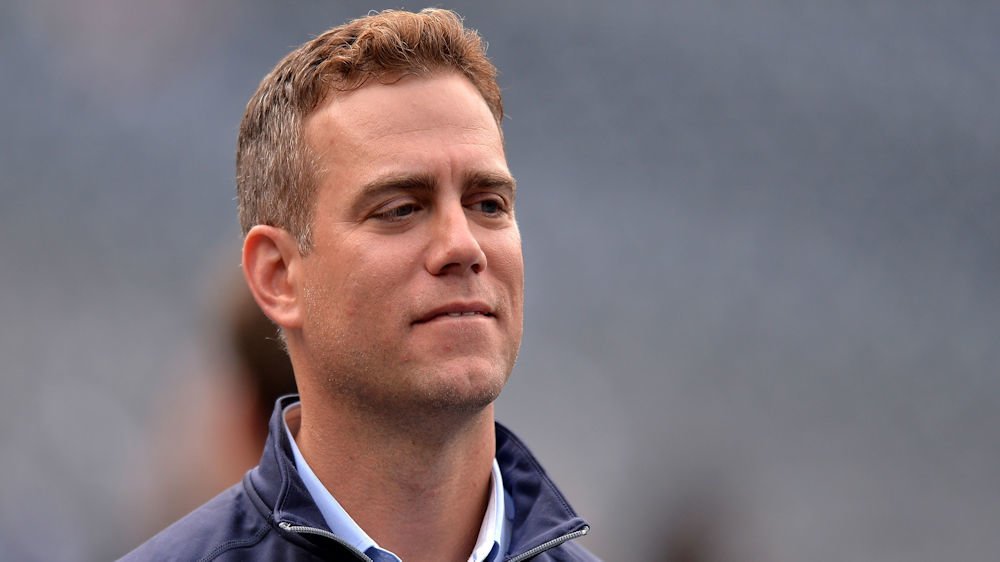 | | |
| --- | --- |
| Theo Epstein explains why he is stepping down as Cubs President | |
---
| | | |
| --- | --- | --- |
| Tuesday, November 17, 2020, 1:23 PM | | |
Many were shocked to hear that Cubs President Theo Epstein was stepping down from the team effective on Nov. 20 after nine successful years.
Epstein wants fans to know that he will cherish the memories he has made the last nine seasons.
"For the rest of my life, I will cherish having been part of the great Chicago Cubs organization during this historic period," said Epstein in a press release. "All of the things that have made this experience so special — the fans, the players, the managers and coaches, ownership, my front office colleagues, the uniqueness of the Wrigley experience, the history — make it so tough to leave the Cubs.
Epstein explains that Jed Hoyer needs to make the decisions moving forward and that is a big reason why he is leaving.
"But I believe this is the right decision for me even if it's a difficult one. And now is the right time rather than a year from now. The organization faces a number of decisions this winter that carry long-term consequences; those types of decisions are best made by someone who will be here for a long period rather than just one more year. Jed has earned this opportunity and is absolutely the right person to take over this baseball operation at such an important time."
Epstein is grateful for the opportunity that he got to have with the Northsiders.
"I am grateful to everyone with the Cubs: to the Ricketts family for this opportunity as well as for their loyalty; to the fans for their support and the depth of their emotional connection with the team; and to the players, coaches, staff and my front office colleagues for their friendship, excellence and dedication to helping us accomplish our initial goals of regular October baseball and a World Championship."