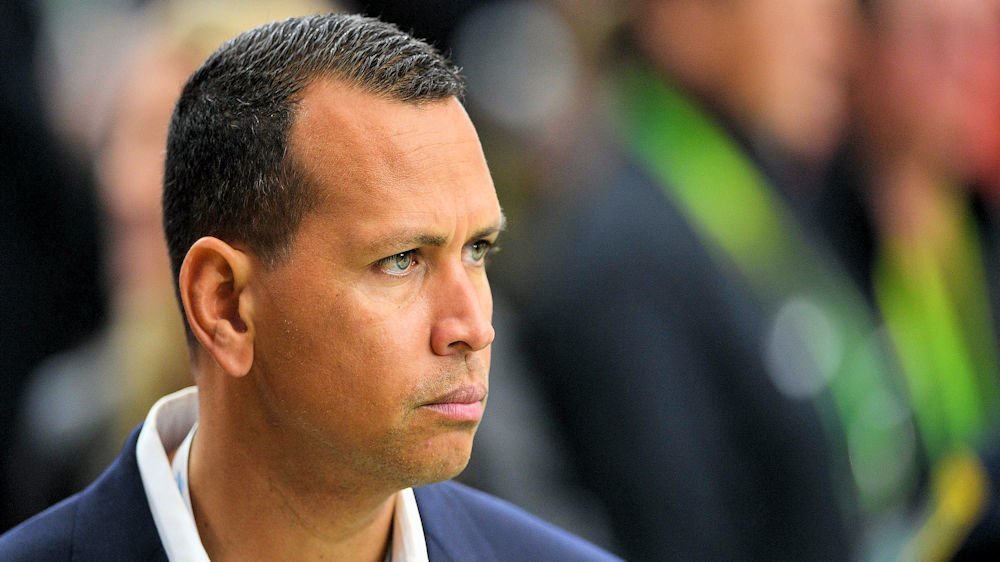 | | |
| --- | --- |
| Alex Rodriguez to join ESPN's Sunday Night Baseball | |
---
| | | |
| --- | --- | --- |
| Tuesday, January 23, 2018, 1:00 PM | | |
ESPN today announced that Alex Rodriguez, World Series Champion and 14-time MLB All-Star, will join Sunday Night Baseball – the exclusive national MLB game of the week – as an analyst in a new multi-year agreement. Rodriguez will be joined by veteran baseball play-by-play broadcaster Matt Vasgersian, who will become the third-ever voice of Sunday Night Baseball, also in a multi-year deal. Rodriguez and Vasgersian will appear alongside returning analyst Jessica Mendoza to form ESPN's new Sunday Night Baseball booth, with Buster Olney reporting.
The new Sunday Night Baseball team will make its official debut on Opening Day, Thursday, March 29, to call ESPN's telecast of the Los Angeles Dodgers-San Francisco Giants game, at 7 p.m. ET. The team will then call the first official Sunday Night Baseball telecast of the season on April 1, which also features the Dodgers and Giants at Dodger Stadium at 8:30 p.m.
Rodriguez will continue to exclusively serve as a studio analyst for Fox Sports during the MLB Postseason, while Vasgersian will continue his role as a studio host and announcer for MLB Network.
Rodriguez will appear in several upcoming ESPN specials, while also serving as executive producer of them. details of which will be announced in the coming weeks. Vasgersian follows Jon Miller and Dan Shulman as the voice of Sunday Night Baseball, which is entering its 29th season in 2018. Sunday Night Baseball generally airs at 8 p.m. throughout the season, and is also available via the ESPN App.
Quotes
Alex Rodriguez:
"I'm looking forward to this new chapter in my broadcasting career. It's an exciting time in baseball and now I get that front row seat to tell that story every Sunday night on ESPN as well as calling my fourth post season on Fox where I started this journey."
Matt Vasgersian:
"Jon and Dan set the bar super high for Sunday Night Baseball play-by-play, so it's a real thrill for someone who still remembers his first Minor League bus trip in 1991 to have a chair like this one. I know firsthand how passionate both Alex and Jessica are about baseball, and I can't wait to get started with them."
Jessica Mendoza:
"I am incredibly excited to work with both Alex and Matt. Matt has been a friend for a long time and someone whose work I've long admired. Alex's achievements as a player speak for themselves, and I've been greatly impressed by the passion and dedication he has put into his broadcasting career. We're going to have a lot of fun."
Stephanie Druley, ESPN senior vice president, events and studio production:
"Alex is one of the most recognizable personalities in all of sports, and he's made a well-documented impact on the sports media landscape. His dynamic personality and incredible baseball knowledge, combined with Matt Vasgersian's expertise, enthusiasm and poise, make for terrific additions to Sunday Night Baseball, with existing commentators Jessica Mendoza and Buster Olney. We're excited about the potential for this team and we're appreciative to our MLB Network and Fox Sports counterparts, as all parties were more than willing to collaborate in order to serve Major League Baseball fans."