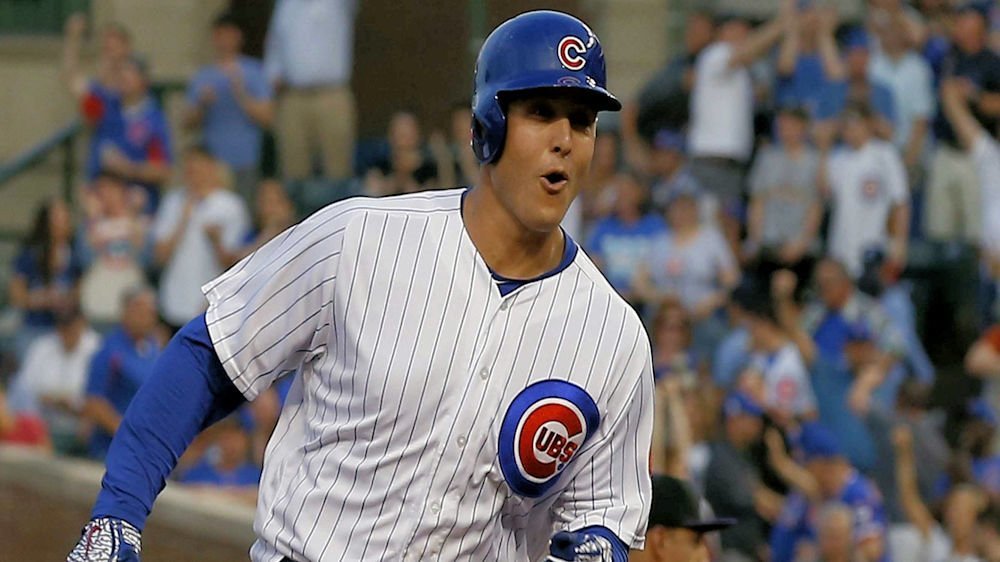 | | |
| --- | --- |
| First Look at Cubs-Padres homestand: Promotions, Events, and Food | |
---
| | | |
| --- | --- | --- |
| Wednesday, August 1, 2018, 4:23 PM | | |
CHICAGO – The Chicago Cubs return to Wrigley Field for a four-game homestand against the San Diego Padres August 2-5. Highlights of the homestand follow.
Food and Beverage Offerings:
The Chicago Cubs and hospitality partner Levy continue their crowd-pleasing Chef Series presented by Maker's Mark for a second year with an expanded lineup of local celebrity chefs. Fans can expect a dynamic menu of offerings inspired by the chefs' signature items and their take on ballpark favorites.
Returning this year with items from his new neighborhood restaurant Mordecai, Matthias Merges brings global cuisine to Wrigley Field August 2-5 at the Sheffield Corner near the Wintrust Right Field Gate.
The following menu items will be served during his time at Wrigley Field:
· Cornflake Chicken – A twice-fried chicken with pimento cheese dipping sauce
· Mordecai Bleacher Burger – Double quarter pounder Slagel Family Farm beef patties with Deer Creek aged cheddar cheese and an heirloom tomato on a toasted brioche bun
· Mordecai Goat Brat – A Slagel Family Farm goat brat with caramelized sauerkraut, arugula and house-made beer mustard
· Dirty Fries – Skin-on french fries loaded with Chinese sausage gravy
· Maker's Mark Bourbon Mule
Hot Doug's continues its rotating selections on Platform 14, located behind the center field scoreboard in the Budweiser Bleachers. Served this homestand are the Pete LaCock, a ribeye steak sausage with horseradish cream and blue cheese; the Bill Bonham, an atomic pork sausage with cherry marmalade and smoked gouda cheese; and the Rick Reuschel, a spicy Vienna Beef sausage with jalapeño mustard, pepper jack cheese and crispy fried onions.
Cubs Charities and Community Events:
On Thursday, August 2, Kyle Schwarber will host the children of fallen Chicago Fire Department diver Juan Bucio pregame as well as during the game. Before the game, Josh (10) and Jacob (8) will deliver the official scorecard to the umpires.
Cubs manager Joe Maddon will once again support Chicago nonprofit organizations through his "Respect Community" charity T-shirt initiative. After every Friday home game, Maddon will represent a different Chicago nonprofit by wearing the organization's T-shirt during his postgame press conference. Joe Maddon's "Respect Community" shirt Friday, August 3, is Reviving Baseball in Inner Cities, or, RBI, a Major League Baseball youth outreach program designed to increase participation and interest in baseball and softball; encourage academic achievement; increase the number of talented athletes prepared to play in college and minor leagues; and teach the value of teamwork.
On Sunday, August 5, Cubs Charities' under 18 girls fast pitch softball league will close out their inaugural season with an All-Star game at Horner Park starting at 11 a.m. CDT followed by the league championship game at 1 p.m. CDT and awards ceremony at 3 p.m. CDT.
Homestand Details August 2-August 5:
Thursday, August 2, Chicago Cubs vs. San Diego Padres, 7:05 p.m.
· Broadcast: NBC Sports Chicago, 670 The Score, Cubs.com
Friday, August 3, Chicago Cubs vs. San Diego Padres, 1:20 p.m.
· Promotion: Cubs Umbrella Hat presented by Budweiser, up to the first 5,000 early arriving Budweiser Bleacher adults age 21 and older
· First pitch: Chicago Bulls 2018 NBA Draft first-round pick Wendell Carter Jr.
· National anthem: Musician and Chicago native John Splithoff
· Broadcast: NBC Sports Chicago, MLB Network, 670 The Score, WRTO 1200, Cubs.com
Saturday, August 4, Chicago Cubs vs. San Diego Padres, 1:20 p.m.
· First pitch and 7th inning stretch: Actor and Chicago native Joel Murray
· Broadcast: NBC Sports Chicago, 670 The Score, Cubs.com
Sunday, August 5, Chicago Cubs vs. San Diego Padres, 1:20 p.m.
· Promotion: Cubs Baseball Wristbands presented by Mastercard, up to the first 5,000 early arriving children age 13 and younger
· First pitch and 7th inning stretch: Cast of Showtime's Shameless Ethan Cutkosky, Shanola Hampton, Emmy Rossum and Jeremy Allen White
· Broadcast: WGN, 670 The Score, Cubs.com
· Postgame: Kids Run the Bases, first 1,000 children age 13 and younger