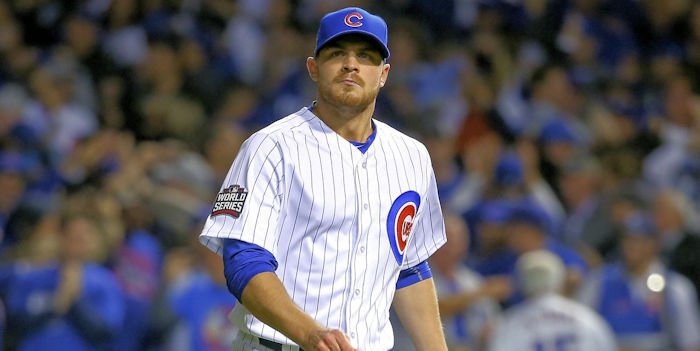 | | |
| --- | --- |
| Grimm's improvement with his new attitude: "F--k it" | |
---
| | | |
| --- | --- | --- |
| Wednesday, September 7, 2016, 10:29 AM | | |
Cubs reliever Justin Grimm has been up and down from the minors this season as he has tried to find his role with the Cubs this season.
Grimm was pressing early in the season which led him to be demoted to the minor leagues twice in 2016.
"It became to where it was like, 'Alright, I gotta get this pitch down and away,' and you think so much you gotta get it down and away, you can't get it down and away," Grimm said to reporters on Tuesday.
"When I quit thinking about it, it allowed my body to get to where I needed to be to make that pitch."
"In June, it was to a point where I said, 'f--k it.' That was it. That's when it turned around - I was like, 'f--k it,'" he said.
Grimm has a 0.44 ERA since June 26 allowing only one run, 10 hits in 20.2 innings with his new care-free mentality.