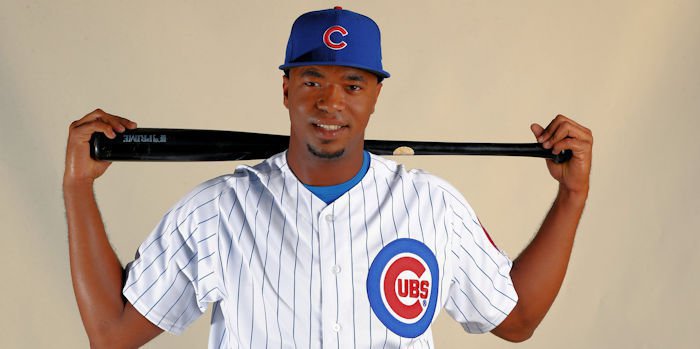 | | |
| --- | --- |
| Maddon compares Jimenez to Miguel Cabrera | |
---
| | | |
| --- | --- | --- |
| Friday, March 17, 2017, 5:30 PM | | |
Chicago Cubs prospect Eloy Jimenez was assigned to minor league camp on Friday as the team narrowed their roster to 43 total players. However, the 20-year old phenom drew rave reviews from scouts, teammates, and even his veteran manager.
Joe Maddon discussed the elite potential that Jimenez has as he progresses in his baseball development.
"What he showed to me is a tremendous understanding of his swing as a 20-year-old," Maddon said to reporters on Friday. "Watch him take batting practice. His left-field foul line is pretty much left-center. He doesn't really hook the baseball. He stays inside the ball as well as the most seasoned hitter."
Cubs fans can be excited as Jimenez reminds Maddon of two major league superstars.
"(It's the way) Edgar Martinez did (it). It's kind of like that approach or Miguel Cabrera. I'm not saying he's those guys yet. I'm just saying that's his approach. It's really sophisticated for a 20-year-old."
Maddon knows that his powerful bat will make him coveted for many years at the big league level.
"He's going to hit," Maddon said. "The velocity, ball off the bat, is incredible. He'll look awful on one pitch and then come back and hit a screaming line drive. He'll make quick adjustments. Again, really sophisticated or beyond his years at 20.
Maddon knows that talented players will eventually make their contribution at the major leagues.
"I don't know when he's going to show up, but you know he's going to show up at some point."