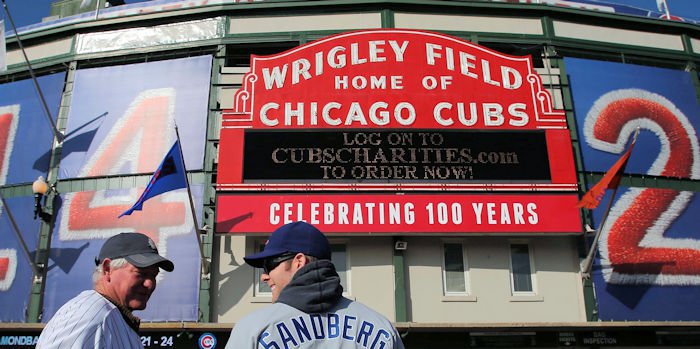 | | |
| --- | --- |
| Two former Cubs players join Baseball Operations Department | |
---
| | | |
| --- | --- | --- |
| Friday, March 9, 2018, 3:14 PM | | |
The Chicago Cubs have named Chris Denorfia as Special Assistant to the President/General Manager and Matt Murton as Baseball Operations Assistant. In addition, Vijay Tekchandani has been promoted to Director of Team Travel & Clubhouse Operations.
In their new roles with the organization, both Denorfia and Murton will contribute to all elements within the club's baseball operations department. They will visit the club's affiliates to work with the minor league players on and off the field, evaluate amateur players leading up to the draft, and spend time around the major league club among additional responsibilities and opportunities.
Denorfia, 37, concluded his 10-year major league career with the Cubs in 2015 when he helped the club to the National League Championship Series. He made his major league debut in 2005 and spent time with Cincinnati (2005-06), Oakland (2008-09), San Diego (2010-14), Seattle (2015) and the Cubs (2015), and was a career .272 hitter (587-for-2,162) with 41 homers and 196 RBI in 808 big league games.
A native of Bristol, Conn., Denorfia was originally selected by Cincinnati in the 19th round of the 2002 Draft out of Wheaton College, where he graduated with a double major in international relations and Hispanic studies.
Murton, 36, played 15 professional seasons that included five big league campaigns and six seasons in Japan. He made his major league debut with the Cubs in 2005 and spent four seasons with the club before a trade to Oakland in 2008 and a campaign with Colorado in 2009. Murton then signed with the Hanshin Tigers in Japan, where he played from 2010-15 and set the Nippon Professional Baseball League single-season record with 214 hits in 2010 (later surpassed).
In his 11 combined major league seasons in the U.S. and Japan, Murton batted .305 (1,292-for-4,239) with 106 homers and 529 RBI in 1,178 games. He was originally selected by Boston with the 32nd overall pick of the 2003 Draft out of Georgia Tech University. Murton is a native of Fort Lauderdale, Fla.
Tekchandani enters his sixth season overseeing team travel and this year has added oversight of clubhouse operations to his duties. He joined the Cubs in December, 2005 as a community affairs intern. Tekchandani spent seven years in the community affairs department before being named Traveling Secretary prior to the 2013 campaign. He is a 2005 graduate of the University of Illinois at Chicago.
#Cubs have named Chris Denorfia as Special Assistant to the President/General Manager and Matt Murton as Baseball Operations Assistant. pic.twitter.com/bx0MaD3ESW

— Chicago Cubs (@Cubs) March 9, 2018