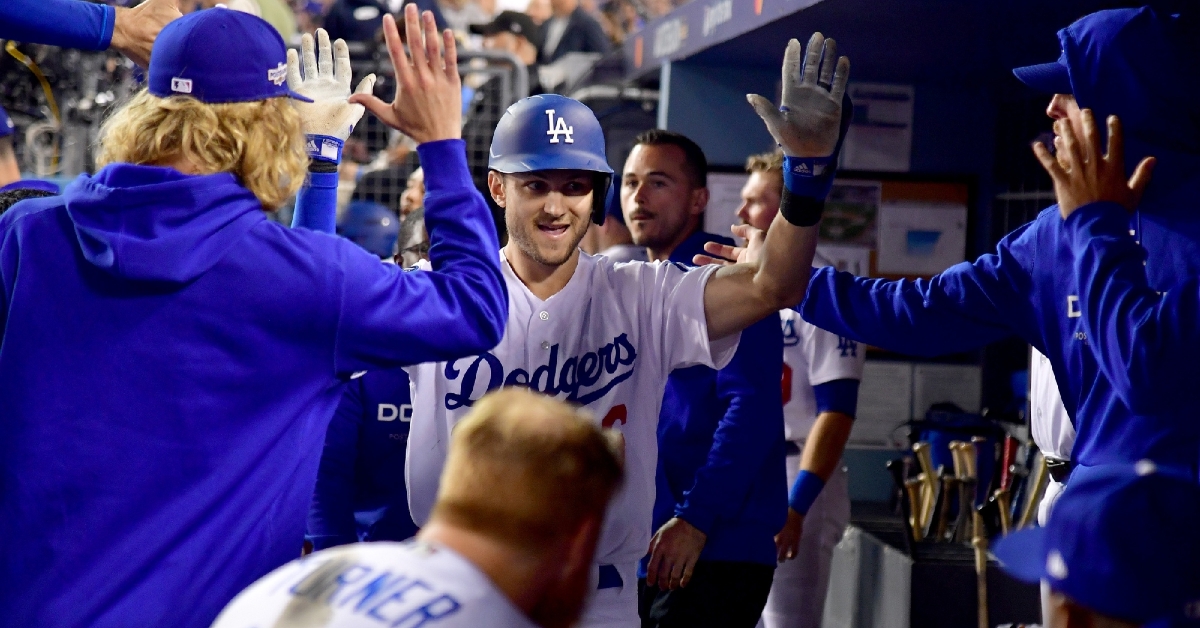 | | |
| --- | --- |
| Trio of Dodgers linked to Cubs in free agency | |
---
It is hard to fathom the Los Angeles Dodgers failing to make the World Series after the season they had. With 111 wins and 51 losses, this team had one of the best records in MLB history and still came up short when it mattered.
Going back the last decade, the same Dodgers team has made two World Series, won a title, and nearly 1100 in just 10 seasons. Those are all impressive feats that show how the Dodgers organization is run and why so many other teams want in on the action.
The Cubs are one of those teams that would love to get on the Dodgers level, but that is much easier said than done. From great player development, to terrific scouting and spending habits, the Dodgers organization has set the standard in Major League Baseball for how things should be run.
With the Cubs expected to go through a busy free-agent period, there is no surprise to see them linked with some of the top names on the free-agent market.
Unless you live under a rock, you have heard the Cubs mentioned as significant players in the free agent market as they are expected to land one of the four prized shortstops this offseason.
However, with the Dodgers expected to make some in-house changes to their roster this offseason, you now have three names linked to the Cubs, as Chicago could be busy looking at the Los Angeles roster.
Trea Turner
Those names all start and stop with SS Trea Turner, who is expected to be the most sought-after free agent this offseason outside of Aaron Judge. Truner's mix of speed, power, and ability to put the ball in play makes him an ideal lead-off guy for the Cubs, while his gold glove caliber defense could have him anchor down that position for years.
The Cubs have been linked to Turner for a while now, so much so that there are images of him wearing a Cubs jersey for others to see on Photoshop. Chicago won't be alone regarding Turner, but he appears to be priority No. 1 for this organization.
Cody Bellinger
Another name that the Cubs are starting to be connected to is CF Cody Bellinger. This one is a bit more complicated, as Bellinger is still under contract with the Dodgers. However, ever since winning the MVP, he has been on a downward trend, and it appears as if the Dodgers are ready to cut ties and move on.
No one will argue Bellinger's power potential, as he will give you 45-50 homers when right. That is the problem, he hasn't been right for a long time, and one has to wonder if he will ever find that consistency again. Either way, given his age, overall value, and offensive upside, should the Dodgers cut him from their roster, he would become the perfect candidate to play center field for the Cubs.
Not only are the Cubs expected to be huge players in the SS and CF markets, but they would also like to add an Ace to their starting rotation, although that may be tougher. Unless the Cubs want to spend and perhaps overspend for an ace arm, there may not be too many options for them, putting them in a tough spot.
Tyler Anderson
However, when you look at how the team pitched, especially during the second half, they may not need an ace and could just focus on adding more depth to that rotation. Left-hander Tyler Anderson would do just that and would be an excellent addition to the middle of that young rotation.
Primarily a guy who hovered around .500 much of his career and an ERA in the low 4's, Anderson had a break out year with the Dodgers this past season and is going to get a huge contract because of it. Not only did he toss a career-high 178 innings this year, but he did that with a 2.57 ERA which was by far his best output ever.
If that doesn't have you intrigued, Anderson posted a 2.96 ERA throughout the first half of the year before turning things up after the break for a 2.10. Although not much of a strikeout guy, Anderson has always benefitted from good defenses behind him and the Dodgers were great in the field this season.
This is one of those under the radar moves that often go unnoticed as I would compare this to the Drew Smyly acquistion a year ago, but with more upside. It will be interesting to see if the Cubs feel the same.