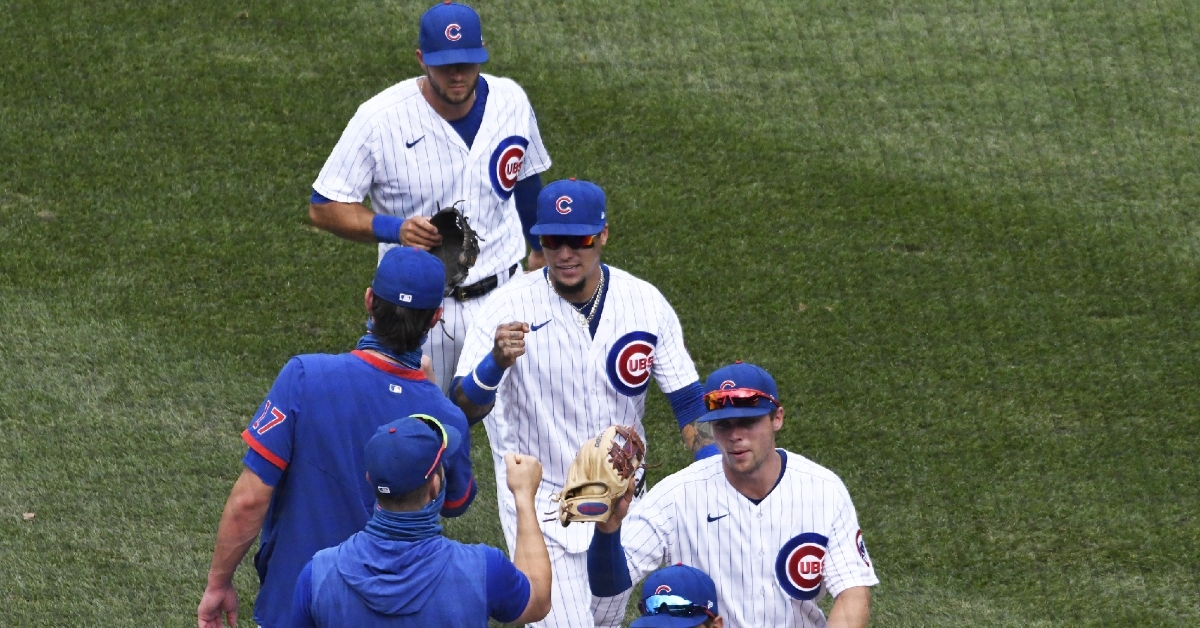 | | |
| --- | --- |
| All hands on deck for Cubs in must-win game | |
---
| | | |
| --- | --- | --- |
| Thursday, October 1, 2020, 12:09 PM | | |
This baseball season has been unlike any season we have witnessed. The postseason added even more teams to top it off, giving us something else unexpected for 2020. With the Wild Card round being a best of three instead of the standard winner taking all matchups, teams needed to win two of three to advance to the regular postseason field.
Well, with the Cubs dropping game one to the Marlins yesterday, their focus has now shifted as this is truly a win or go home situation. In other words, you could almost say that that today is the equivalent of a typical wild card game as to you lose your down, you win, you play on. The Cubs need to be ready for whatever the Marlins have, and all hands should be on deck.
Say what you want about David Ross and his decision to leave Kyle Hendricks out in the seventh inning yesterday. That appears to be a rookie mistake right now, and many think it ultimately cost the Cubs the game. However, what about the offense one again not showing up. They picked up just four hits against Marlins pitching yesterday, including two from Ian Happ, who hit a solo home run for the Cubs lone run. Whether Hendricks comes out in the seventh or not, the Cubs need to score more than one run, or they will be going home once again.
Today is a crucial game for not just this season, but for the Cubs' current state as we know it. Anthony Rizzo went on record earlier this season by saying this may be this core's last ride together. If it is indeed their last ride, they can't go out like they did yesterday. It would just leave a sour taste in everyone's mouth that may never get washed out.
Today is an elimination game for the Cubs, and they must win to stay alive. This is not something unfamiliar to this team as they have faced this scenario many times in the postseason before. This is not that same team as they don't seem to have the same fight they had a few years ago.
Should the Cubs want to advance, hitting certainly needs to get going, but they have exactly the man they want on the mound in Yu Darvish. Not only has Darvish been their ace this season, but he has been the stopper giving the Cubs much needed wins when they need it the most. Chicago will need him at his best today for that to happen once again. If the Cubs manage to pull this one out, Jon Lester is waiting in the wings for the decisive game three, but should he be.
The only way to get to a game three is to win game two. That means everyone, including pitchers, should be on deck ready to go. I would be shocked to see the Marlins light up Darvish, as many others would be, I'm sure, but you have to think about the possibility that it may happen. Should the Cubs fall behind multiple runs early and knowing how much the offense has struggled, Ross may have no choice but to call on Lester today to eat some innings.
Lester is known for his big game heroics, especially in elimination games, so if Chicago needs him today, he won't hesitate to help out. Yes, that will strain the Cubs plans for Friday, but there will be no Friday if there is no victory today. Given how this is just a best of three series, only three starters were in line to start. Outside of Hendricks and Adbert Alzolay, the rest of this group is on regular days rest, so using Lester today wouldn't be an issue rest wise.
That would mean that Alec Mills and Alzolay would be on regular rest for a start tomorrow, plus the Cubs would have Jose Quintana set for whatever role they need him for. Using Lester tomorrow was the most logical choice for the Cubs, given his track record in elimination games. However, much like the White Sox, Miami crushes lefties, which looks like a bad matchup on paper. That is why I am almost leaning to using Lester at some point today to help the Cubs get to tomorrow.
If you think all hands are on deck today, wait until tomorrow if there is a game three. The Marlins have youth, but the Cubs have the experience, which comes in handy during the postseason. Eventually, the experience will need to come into play. Yesterday, the lack of postseason managerial experience got the best of Ross. It is now time for the players experience to kick in and do whatever needs to get done to extend their season at least one more day.